The Secret of Overcoming Stress in English Learning
Learning English may be stressful for students and adults, as well. The reasons may be different. In this essay, I will try to examine the possible causes of why learning English can be stressful especially for young learners. I will try to propose some suggestions that in my opinion may work.
This post was written by our TEFL certification graduate Maxim D. Please note that this blog post might not necessarily represent the beliefs or opinions of ITTT.
Lack of Experience
Probably, the lack of experience of a new language learning can be the number 1 reason for stress for young learners in English learning.
For many ESL students, English is the first foreign language that they try to learn and it can bring up a lot of stress. They don't know what's that, how they are going to learn it, they have no idea how difficult or easy it is, they don't know either they will succeed it or. They are afraid of being in a shameful situation in front of their parents or friends. Based on these arguments we can conclude that learning a new language for most of the students is a dark forest, and it is stressful.
Also Read: Where can I teach English abroad as a non native speaker?
What is the solution? How to help students to overcome their stress in learning English?
It is very important to have students feel relaxed during their first English lesson. The teacher can create a very positive and friendly environment. He can share his language learning experience and funny stories about how he was afraid of getting close to English. A student needs to see his teacher is not shy to show up his weaknesses. It lets a student feel more confident about his own weaknesses and do not be afraid of doing mistakes. It is crucially important to talk about the methods that we can learn, and then those methods will make our learning process easier. We can explain that every language learning will become just a game if we obtain some techniques and methods. If we have correct tools, then it is not complicated at all.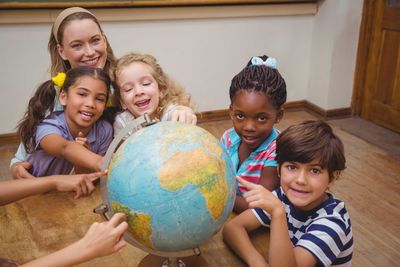 Also Read: 10 Tips To Help Your Students Follow Directions When Teaching English Abroad
Motivation and punctuation
The teacher can talk about his motivations for why he has started to learn English, how it has helped him. How he can communicate with people, or find new friends. Read new books in the original language, etc.
Afterward, the teacher can ask questions about the student's English learning purposes and motivations. He can bring up funny questions such as: do you like to watch basketball matches or no? would you like to be the interpreter of your favorite team and do it in English, etc.
My solution is to show up the infinite possibilities that a new language learning brings to us and then, to talk about the willpower and hard work it requires. Willpower is a muscle that needs to be trained, and it takes a lot of time and patience. Students must not feel any pressure while learning.
Do you want to teach English abroad? Take a TEFL course!
In conclusion, I think we can help students to overcome their stress by inspiring, having fun and creative classes, and by love because teacher's love is a magic tool for student's success. With the right teacher, learning will never be stressful.
Apply now & get certified to teach english abroad!
Speak with an ITTT advisor today to put together your personal plan for teaching English abroad.
Send us an email or call us toll-free at 1-800-490-0531 to speak with an ITTT advisor today.
Related Articles: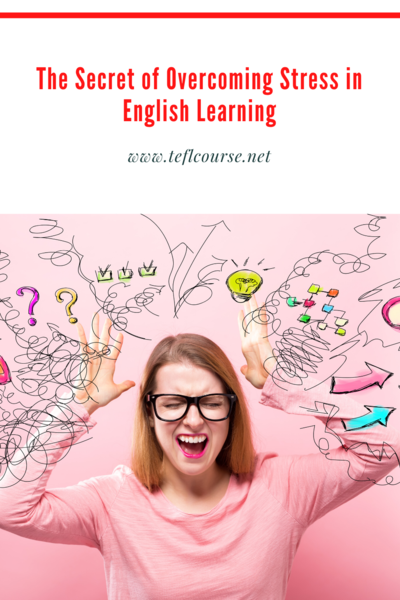 ---
---