Volunteer Teaching: Why I Decided to Become a Volunteer Teacher
For the past several years I have been working for a non-profit company that provides high-quality daycare and preschool education for financially disadvantaged children. The population we serve is diverse, but the majority of families in our particular centers are Latino. Although I am not employed in a classroom teaching position, I have a great deal of contact with the children and with their parents. Part of my responsibility is to conduct an intake interview with the parents to explain the policies of the school, and to do a health history of the child before he enters. These meetings take about forty minutes when the parent speaks English, and an hour or more if I need the help of a translator.
This post was written by our TEFL certification graduate Kim T. Please note that this blog post might not necessarily represent the beliefs or opinions of ITTT.
First Experience
The first time I met an illiterate parent was during one of these meetings. She was young, perhaps not yet thirty. My usual translator was not in that day, so I had to get by with my high school Spanish. In order to help things move along, I had the documents we were going over in front of me, opened to the Spanish version. As I showed the first document to this person, she looked up at me and said, "No Puedo leer." I was stunned; I almost cried. How could she raise her children in a foreign country and not even know how to read her own native language?
Since then I have met many parents with varying levels of ability in their own language and in English as a second language. While I'm unable to help people who are illiterate in Spanish, I can help anyone who is willing to study English. Our clients who come from non-Hispanic countries - China, Korea, Eastern Europe, etc. - usually, speak English well enough to carry out day to day activities. For some reason, there are many people from Latin American countries who do not even understand basic English phrases such as, " What is your name?" Their inability to communicate creates huge obstacles for them in this society.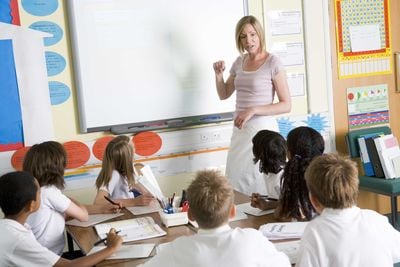 Also Read: Teaching English In Russia - The Salary and Budget Guide
Interest to Help
I had been thinking about what I could do to help our clients when several months ago I saw an article in a neighborhood newspaper. It introduced a group called the Literacy Volunteers that meets at the local library. The group has training sessions twice a year, three hours a week for six weeks, and matches volunteers with students who want to study English. Tutors are asked to commit to teaching a student two hours a week for a year; there are various prizes and incentives (dictionaries, etc.) for students who come consistently. As there are currently more than 75 people on the waiting list for a tutor, interested persons were asked to sign up to participate.
Also Read: The Japan Exchange and Teaching (JET) Program: All You Need to Know and How to Apply
Professional Development
Since I do have previous experience with tutoring English, but not in ESL, I decided to take the online courses from iTTT and the ESL training from the Literacy Volunteers. As mentioned above, through my work I became aware of the pressing need to help substantial numbers of people in our community. In addition, the political climate in this country, as in others, has become increasingly divided over immigration. It is my personal belief that if newcomers to any land make an effort to speak the language of that country they will have a greater chance of being accepted. I would like to do my part to help anyone who sincerely wants to improve life for themselves and their families by improving their English skills.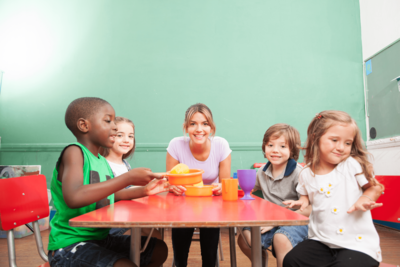 Also Read: How much can I earn teaching English abroad?
Are you ready to teach English all over the world?
Last week I attended my first training session with the Literacy Volunteers. I was fortunate to meet there many like-minded people, some experienced teachers, some not, who wanted to do something to help the community. When I attended the session I had just finished the 120-hour TEFL training; it was interesting how many of the points covered in the TEFL training were also brought up in the LV training. I am very happy I decided to invest my time and effort in TEFL training and I look forward to working as a volunteer teacher. I will be able to use and share the resources from the online course, as well as employ the methods and techniques that I learned. I hope sometime in the future to go to another country to teach, but right now I am happy to do what I can to help the people of this country. I believe that you learn the most when you teach others, and my hope is that my students will also be my teachers.
Apply now & get certified to teach english abroad!
Speak with an ITTT advisor today to put together your personal plan for teaching English abroad!
Send us an email or call us toll-free at 1-800-490-0531 to speak with an ITTT advisor today.
Related Articles:
Listen to this blog post
---
---