Top Reasons to Choose a Recruiter When Finding a Job Teaching English Abroad
Using a recruiter to help you find a teaching job abroad can be a rewarding and satisfying experience for many, provided you choose the right recruiter and you know what to expect and which questions to ask.
Teachers use recruiting agencies for many reasons, including relying on a recruiter to find a legitimate contract that offers a fair salary package. A recruiter will work with you to help you find a position that meets your requirements for a teaching position and they'll help you break down the application process step by step.
Recruiting websites should have plenty of information about the job application process and they should be able to explain this process to you in clear and concise terms that are easy for you to understand. A recruiter's job is to help you through the visa process and ensure that you have a smooth arrival in your chosen teaching destination at a school you're going to love.
Some people still feel uneasy about working with recruiters, but the fact is that for certain programs, such as the EPIK program in South Korea or for many teaching programs in China, a recruiter is exactly what you need to help you through all the complicated steps of applying for a position and ensuring you have all the correct paperwork. Recruiters can save you time and money by simplifying the application process and by leading you through the steps of securing your visa and work permit.
Here are several tips to keep in mind about working with recruiters: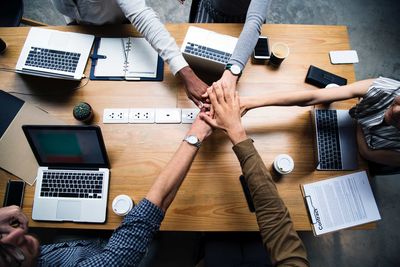 1. You should never have to pay a recruiter for their services. If a recruiter is asking you for money, stop working with them.
2. Reliable recruiting companies have faces and names behind their recruiting team. Don't choose a recruiting agency that doesn't offer a team page or show more information about your recruiter's work and their successes over the past few years. Look for recruiters that have experience and that are open and honest about this experience. If you are looking at a recruiting website that doesn't have visible faces or individual names on their website, we strongly recommend that you do not work with that agency. Any reputable agency will be forthright about who you're working with and how much experience they have.
3. Testimonials are important. Look up reviews and teacher testimonials about the agency you intend to work with. The general rule of thumb is the more testimonials an agency or an agent has, especially testimonials and reviews across websites and social media platforms, the more reliable the agency.
Here are some great reasons for working with a recruiter: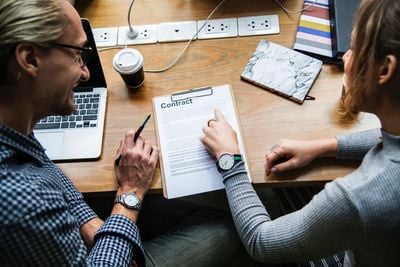 Application Advice: It's typical to have questions about application forms as these forms differ from program to program. Additionally, the types of paperwork that you're asked to collect for a job application can be hard to track down on your own.
Your recruiter can tell you exactly what you need to do, how to do it, how long it will take, and how to make you stand out amongst the competition. When advice is coming from experienced people who know the teaching landscape inside-out, you can't go wrong with adding a recruiter to your hiring process to simplify things for you.
Free Job Assistance: It doesn't cost you a thing to work with a recruiter and gain access to their knowledge.
Visa Advice: The visa process for many countries can be difficult. A recruiter can walk you through the entire process from start to finish, they can help you fast track certain documents, and they can make sure that all of your visa requirements are in order for the application.
Personalized Service: Reliable and honest recruiters offer a personalized service that includes time spent in screening applicants and preparing teachers by putting them through mock school interviews to get them ready for their real interview with potential employers. An agency's success in placing teachers is illustrated by the number of reviews you can find online about their recruiting services and through retention rates with applicants that should be available online for viewing.
What is a good recruiter?
A good recruiter will not only take care to screen their applicants. Good recruiters also carefully screen their schools to ensure they are up to employment standards. Great care should be taken in informing the teacher applicant about reputable schools, fair salary packages, and workplace ethics. Your recruiter should be working to create a great working relationship for both the school and the teacher.
Another sign of a good recruiter is an agency that provides pre-departure information packages and organizes call times to prepare teachers for their year abroad before they leave home. Pre-departure information should cover everything from tax laws, vaccinations and medical insurance to resources for life abroad in a foreign country.
Your recruiter should also provide support and assistance throughout your year abroad if you need it. Whether it's with assistance in booking your flights, helping you navigate cultural issues with your school manager, or even if you're wondering how to deal with a particular student in your classroom, your recruiter can assist you.
A good recruiter will know the ins and outs of things and can help you before things go wrong. They can also help you develop a new support network and meet new friends by introducing you to other teachers that are in the same area as you!
As your deadline for departing for your new country draws closer, you'll find your to-do list for your teaching position growing as more questions come up:
Have you thought about what you need to do for your visa in your home country?
Do you know what happens with the visa process after you arrive in your new teaching destination?
Have you thought about where you want to live?
Do you know where to look for apartments or housing if your school is not providing you with accommodation?
Do you know what you need to have in order to pass your health check?
Do you know how to secure a Letter of Experience or get a National Criminal Background Check?
These are all questions that can be answered simply and easily by your recruiter rather than wasting time online looking at outdated information for teaching positions.
All of these questions and more are covered by recruiters during their hiring process with you. You gain from using their expert knowledge to ease some of the stress of moving abroad.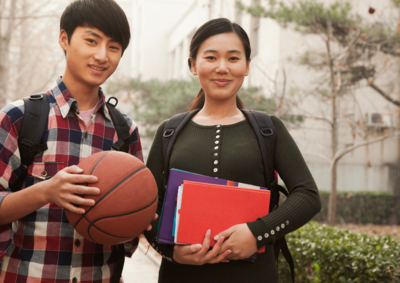 Who pays the recruiter?
Recruiters are paid a hiring fee from schools who are relying on the talents of a recruiting team to help them with their hiring needs. Smart schools and education programs employ recruiters so that they can focus on what they need to focus on – running their school – while relying on dependable recruiters to complete their hiring needs.
What kind of schools use recruiters?
Reputable schools can be very specific and selective about what they want in a teacher. This is where recruiters come in. Schools often send their teaching specs to recruiting agencies to narrow down the choice for applicants and to select a match. Most schools do not have the time or resources to do this kind of work on their own, so using an agency allows schools to do what they do best – run their school. Recruiters also reduce the need for schools to have a bilingual HR staff.
What makes a good recruitment agency?
I'm sure you're asking how to know if a recruiting agency is legitimate or not. A legitimate agency is important. Make sure the company you're working with is legal, has a professional website with an English speaking recruiting staff that offers information on the individuals you'll be working with. Look for hidden charges in your contract. A legitimate company will never charge you for a position or take a portion of your salary. Look up agency reviews, and listen to your friends who are teaching abroad.
Your recruiter should be able to answer basic questions about contracts, as well as providing information about the exact location of the school, the total number of teaching hours, and provide you with contact details for teachers that they have already placed at the school you are considering.Your recruiting agency should recognize the value of their teachers having a great year abroad.
One of the longest-standing and most reputable ESL placement agencies on the market today is Reach To Teach Recruiting. It's not hard to find their reviews and testimonials online. Their Facebook page shows over 200 reviews from teachers over the past 10 years and they come with outstanding reviews on many other ESL platforms as well. Reach to Teach comes highly recommended by its teachers and schools in a number of countries around the world. You can read Reach To Teach testimonials here. Apply for a teaching position with Reach To Teach on their Job Board today and find out why they are known for being one of the best recruiting agencies in the ESL industry!
Listen to this blog post
Are you ready to teach English abroad?
Apply now & get certified to teach english abroad!
Speak with an ITTT advisor today to put together your personal plan for teaching English abroad.
Send us an email or call us toll-free at 1-800-490-0531 to speak with an ITTT advisor today.
Related Articles: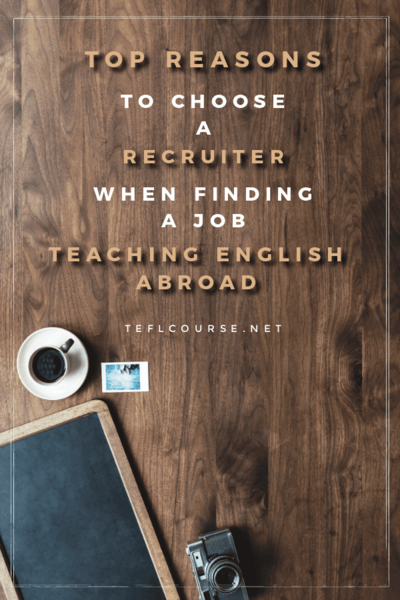 ---
---