Tips for EFL Teachers Coming to Teach English in Vietnam
For an expat in Vietnam, the vast majority of work opportunities are tied to teaching English. These also happen to be among the best-paid jobs in the country. English is big business and teaching the language is a great way for an expat to earn a living in Vietnam. For those looking to do just that, here are some valuable tips.
Learning About Vietnamese Culture
First of all, you have to learn briefly about the culture of the country to be able to integrate. Here I would like to speak briefly about the literature of the country of Vietnam under the concept of unified national culture based on multicultural ethnic groups expressed in three main characteristics. First characteristic: Vietnam has a rich and diverse culture in all aspects, Vietnamese people and the community of 54 ethnic groups have diverse and century-old traditions. There are festivals with many meaningful activities. These ethnic groups also have different religious beliefs, they speak a variety of different local languages and have different traditions.
Understanding Local Differences
In addition to the culture of the country, you must also learn about the local culture where you teach and work to help you seize the opportunity faster. As you can see, each region has different cultures. And I think non-native teachers should learn about the local culture to avoid being shocked by culture. Vietnam is always a country full of opportunities for foreign teachers, so learning local culture is an advantage for foreign teachers.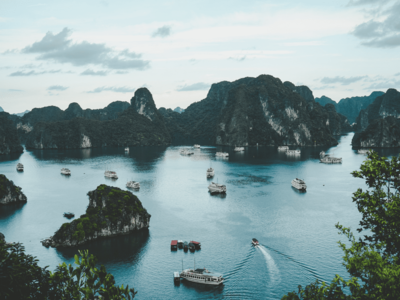 The Vietnamese Learning Method
Next you still need to grasp the Vietnamese learning method. Understanding how Vietnamese students learn, will help you understand and adapt your own approach to teaching. According to my teaching experience, the teaching method in Vietnam is usually more focused on grammar than other skills and with the amount of knowledge that students have to learn in school, the students can not afford to spend time practicing remaining skills. Learning a lot of grammar helps students learn quickly but not enough experience in listening, speaking, reading and writing skills to practice in life. It is important to me that Vietnamese teachers are not aiming to impart self-study skills to students. Self-study helps students build good habits and the approach to learning methods in Vietnam helps you to develop lesson plans with reasonable time allocation for learning skills.
Are you ready to teach English in Vietnam?
Above are some more in-depth tips for you to develop your educational career in Vietnam. I hope these tips were helpful for those interested in teaching English in Vietnam! Although the process can be overwhelming, knowing insider tips like these will prepare you and hopefully make the transition itself easier.
Apply now & get certified to teach english abroad!
Speak with an ITTT advisor today to put together your personal plan for teaching English abroad.
Send us an email or call us toll-free at 1-800-490-0531 to speak with an ITTT advisor today.
Related Articles:
---
---