The Science of Building Confidence in Students
Confidence - how many times we've heard about it. That it's important, that we should have it, that we should build it, that we should help students or any other people develop it. But what does it mean?
This post was written by our TEFL certification graduate Iuliia S. Please note that this blog post might not necessarily represent the beliefs or opinions of ITTT.
The essence of confidence
It's been always difficult to explain what is it, as it's something that comes from feelings of well-being, acceptance of yourself, belief in your abilities, skills, your own experience. I would say it's a 'self-power', that lets you move through any difficulties, helps you to grow and become a 'someone'. The Merriam-Webster dictionary defines self-confidence as confidence in oneself and one's powers and abilities. That I think is right. There are many reasons why confidence is so important. But I think the most substantial is that self-confidence gives anyone a chance to achieve success in life and become successful.
Also Read: 10 Tips To Help Your Students Follow Directions When Teaching English Abroad
Responsibilities
When we are talking about building confidence in students, it brings a lot more responsibilities, and the topic becomes extremely sensitive, as we are talking about people that in the process of growing. Such an attribute, like self-confidence, is an integral part of the growth of a young person. And building it straightway to the students' educational success and not only.
Analysis of literature, the study of pedagogical experience, as well as my observations, reveal a significant difference between self-confident students and not confident. Confident students are always active, productive, enthusiastic, open-minded and resistant to their problems, while others whose confidence wasn't built are very reticent, shy, enable to overshoot one's position or opinion. And all that is only a tiny list of why building students' confidence is metered.
Building a student's confidence begins in any place where meaningful learning is encouraged and supported by a teacher, where the teacher cares. Two main factors affect students' confidence. The first one is an internal factor and the second one is an external factor.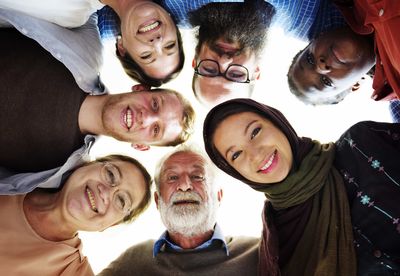 Also Read: Can I learn a foreign language while teaching English abroad?
Factors influencing confidence
The inner factor-contained within something; the opposite of the outer, and it's facing something inside. The internal factor of confidence is motivation, the system of life goals and needs, interests and person's moral values.
The external factor is contained externally and it's the opposite of internal. This factor of confidence is the influence of socialization, social rules, culture, social experience, personality formation, behavior, assimilation of the requirement of society.
Also Read: What questions should I ask a TEFL employer?
So how do we do it?
How can we help our students to build their confidence? Here some tips, that can help us to do that:* respect and treat your student, as you would treat yourself;* make sure that your students opinion meters, that when student disagree you can accept his or her way of seeing in one or another situation;* teach positive self-talk, encourage and praise your students;* as a teacher, provide a lot of opportunities for your students' success;* show that making mistakes is normal and teach accepting mistakes with grace;* provide a positive atmosphere in class;* all students are equal since it almost completely depends on the teacher;* challenge your students;* positive motivation is 50% of students' success and their confidence;* be a creative teacher and let your students be creative;* teach how to celebrate everyone's success, how to be a good team and that each person in it is important and meters;* inspire confidence in your learners every day with the help of the growth mindset.* work with parents, as they are the most important external factor in building a student's confidence.
Do you want to teach English abroad? Take a TEFL course!
All of these tips can help you, as a teacher, to create and build confidence in your students. Our goals as a teacher, to put building students' confidence as one of the most important tasks. The confident student has all chances to become happy, successful, secure and will have all chances to make their desires, ideas and dreams come true. They can go through the problems, and difficulties, and see them through the prism as experience. Teachers have all the opportunities to do that and do it by building their confidence. The teacher has to become a guide for the student, where don't forget to follow the principle–not harm, but help. Be that guide for your students, and help them become confident, motivated, successful and happy personalities, as every student in the world is our future. So, let's make our future bright.
Apply now & get certified to teach english abroad!
Speak with an ITTT advisor today to put together your personal plan for teaching English abroad.
Send us an email or call us toll-free at 1-800-490-0531 to speak with an ITTT advisor today.
Related Articles: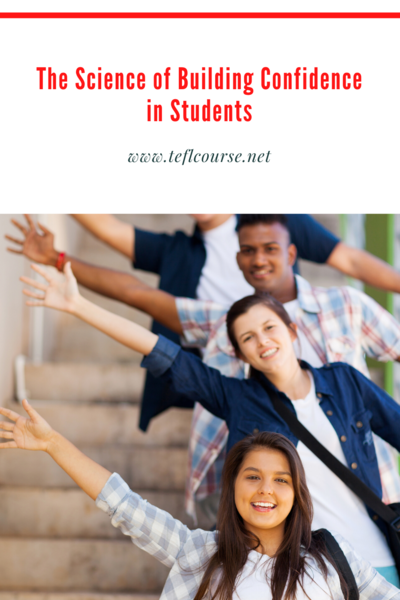 ---
---