The Principles of Teaching EFL in a Kindergarten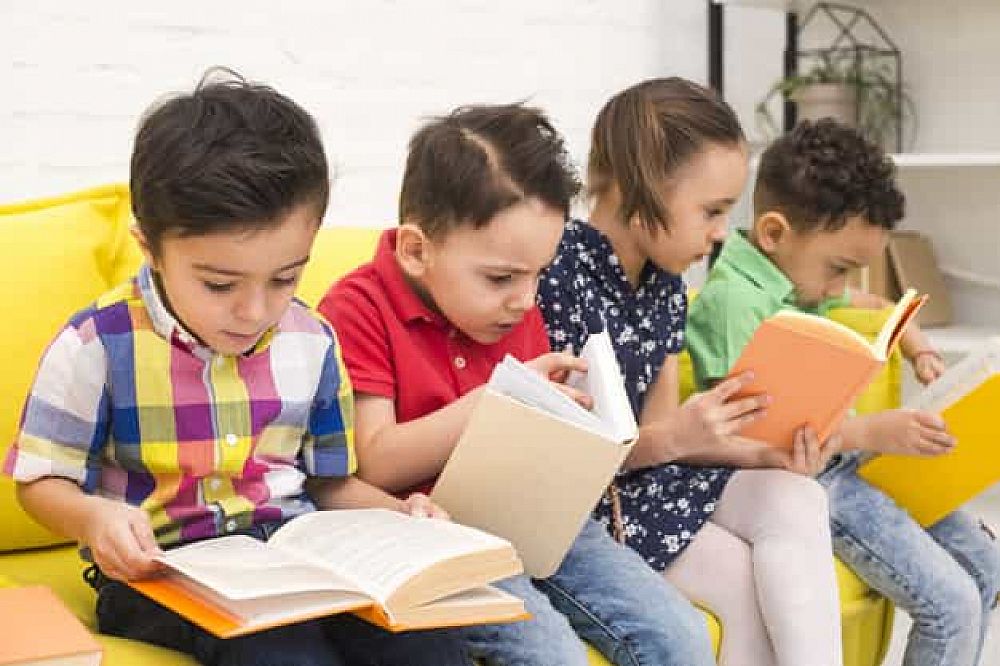 First, let me explain what EFL means. It means English as a Foreign language. We all know childhood is the best time in everyone's life. Firstly, children are taken care of by their parents. Parents provide love, food, clothing, and knowledge. They want their children to have the beast, so they can be the best. Secondly, children are taken to school and put into the care of teachers.
This post was written by our TEFL certification graduate Joseph Thomas C. Please note that this blog post might not necessarily represent the beliefs or opinions of ITTT.
Listen to this blog post:
Teacher's Attitude
Kindergarten teachers, in my opinion, always have to wear a smile. It doesn't matter if the teacher is having a bad day or not, they always need to show a happy face to the children because children feel safe and comfortable with a teacher who always smiles without showing an angry face. The children's happiness in the classroom depends on the teacher's attitude. Kindergarten teachers play a vital role in the development of children. In these early years, what children learn and experience can shape their views and can affect their later success or failure in school, work, and personality in the future. Kindergarten teachers introduce children to letters, language, numbers, colors, how to share, etc. They use games, music, art projects, books, flashcards, and other tools to teach these basic skills.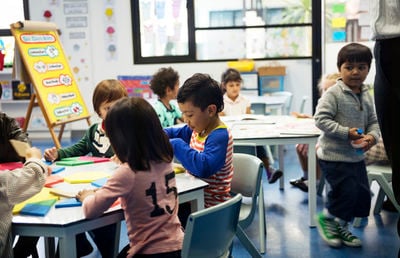 Also Read: Do TEFL certificates expire?
Secrets of teaching EFL
Unit 7 explained about "Teaching new language". There are four things that students need to do with a new language; be exposed to it, understand its meaning, understand how its constructed, and be able to practice & produce it. This can be challenging for ESL Kindergarten Teachers. They have to be creative to make a fun and interesting learning environment for the children. Teachers have to prepare lesson plans according to students age, interest in his\her age, and what level they are currently at with the English language. Some kindergarten students are more advanced than others in regard to their speaking and listening ability. This means that the teachers have to make lesson plans that are inclusive for all students.
Relationships with the students
Teachers have to treat every student similar, meaning in a fair way by not showing favoritism to one or two students. This can be difficult at times because children differ according to their temperament. Teachers have to know how to approach every student on an individual basis. Some of them look anxious or mad, while others seem calm or shy. Some of them want to be surrounded by noise and excitement, while others prefer quiet and solitude.
Children, just like high mountains, have the ability to create their own weather. This weather depends directly on the child's temperament. Education is carried out by one person, a teacher standing in front of the class. Every teacher should always over plan for this age group. If teachers prepare a lesson plan with songs and learning activities in advance, the effect will be obvious. The children will be engaged and learn English while having fun at the same time.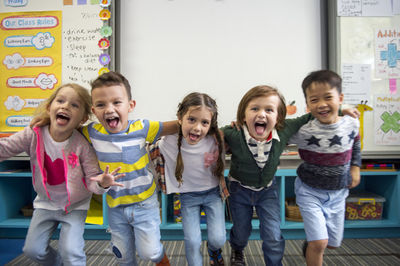 Also Read: "How Using Songs May Be Beneficial for Your Teaching"
How to create a positive atmosphere
From this course, I learned how to make an enjoyable class for this age group. This includes; lesson plans, teaching skills, methods, EFL methodology, managing the class, and evaluating the student's levels & progress. In my opinion, kindergarten teachers have to help children to improve their creative skills. English teachers can help to do this by making crafts or pictures that go along with the words they are teaching in that lesson. For example, if the students are learning about animals, the teacher can have the students say what their favorite animal is and also draw it.
Do you want to teach English abroad? Take a TEFL course today!
Early language learners have to be interested in what they are learning. This means they have to be constantly animated and involved in a variety of fun ESL activities, songs, and exercises. This is where the teacher's creativity is most visible and most important. Children like to see all different kinds of visual things like flashcards, pictures, videos, picture books, and picture dictionaries. Kindergarten teachers also need to review words because it is easy for the children to forget what they studied a few days or weeks ago. It is also very important to make a good rapport with the children. They have to learn to respect each other, as well as the teacher. In conclusion, I want to say I am really looking forward to the opportunity to teach young learners.
Apply now & get certified to teach english abroad!
Speak with an ITTT advisor today to put together your personal plan for teaching English abroad!
Send us an email or call us toll-free at 1-800-490-0531 to speak with an ITTT advisor today.
Related Articles: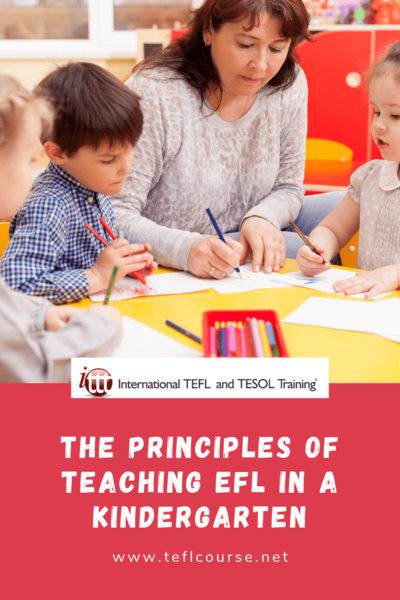 ---
---