The Principles of Managing Equipment and Teaching Aids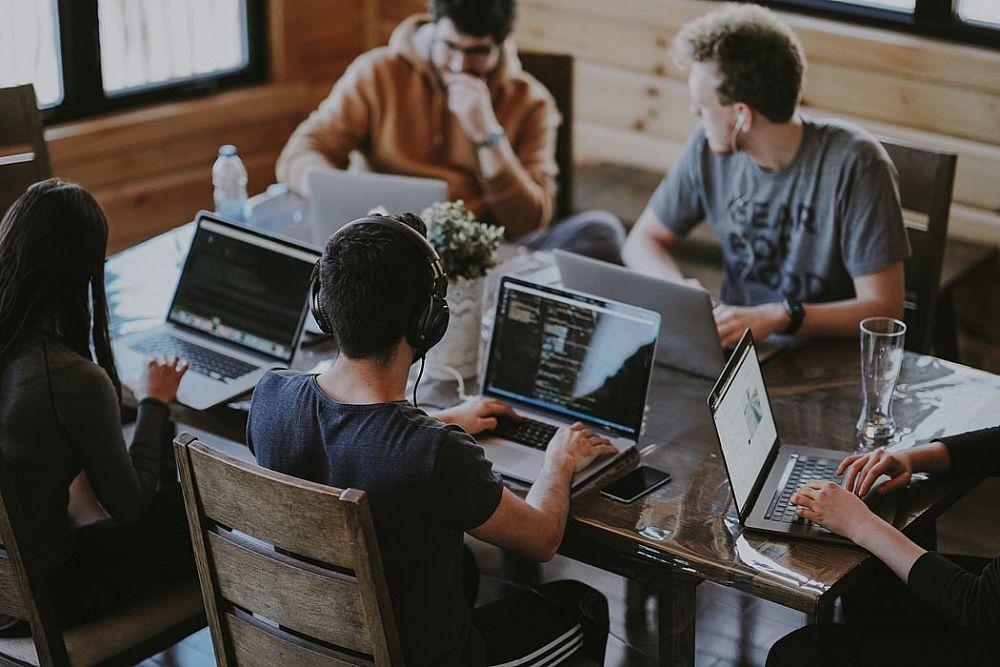 There are many different ways in which a trainer can make the learning experience more interesting and memorable for learners. One technique is to use teaching aids.Many different teaching aids can be used to make lessons more interesting. effective and less dependent on the books. These are things used in the classroom to aid in teaching and training.
This post was written by our TEFL certification graduate AYBÜKE B. Please note that this blog post might not necessarily represent the beliefs or opinions of ITTT.
Following are some of the resources often found in classrooms and study centers:
White/blackboard
Interactive whiteboard
Overhead projector
Visual aids
Worksheets and flashcards
Cassette recorder
CD player
Videos and DVDs
Video camera
Dictionaries
Coursebooks
Resource books
Photocopier
Computers
Online resources
Also Read: 4 Reasons Why Vietnam is the Perfect Place For Teaching English Abroad
1. The Board
It is the most common tool that we can find in a classroom, either it is white, black, or green. It is essential to develop a class because teachers can use it to organize, explain, and to develop a class to obtain the maximum effect.
Boards can be used for many things; writing, drawing, sticking things on, projecting overhead transparencies, etc. Boards draw and hold the attention of the students very effectively. Most teachers prefer whiteboards to the traditional chalk blackboards, as they are cleaner and easier to use.
2. Interactive Whiteboards
Interactive whiteboards often referred to as IWB or smart boards, are increasingly being used in both state-funded and private classrooms world-wide.
Smartboards, a student's learning experience is enhanced by this technology because of its ability for students to view diagrams, charts, videos, and more, right on the huge screen in front of them. Their learning comes to life, and many students find it more fun to learn than ever before.
Also Read: Top 5 Most Searched English Words Online in the Recent Pandemic
3. Overhead Projector (OHP)
Although with the advent of computers their use is diminishing, overhead projectors are useful for showing pre-prepared overhead transparencies, or as an alternative to the board.
4. Visual Aids
Many different types of visual aids can be used in the classroom, but the most common are real objects, pictures, and photos.Visual aids help you reach your objectives by providing emphasis in a different way than speaking. Clear pictures, graphs, or models multiply your student's level of understanding of the material presented, and they can be used to reinforce your message, clarify points, and create interest.
Visual aids engage your students and require a change from one activity to another: from hearing to seeing and sometimes touching. They enable you to appeal to more than one sense at the same time, thereby increasing your student's understanding and retention level. With drawings, posters, transparencies, and other visuals, the concepts or ideas you present are no longer simply words - but words plus images.
Also Read: "To do or not to do?" - 6 Reasons To Take Specialized TEFL Courses
5. Worksheets and Work Cards
These can be bought from a publisher, or made by the teacher, and are particularly useful in the following situations:* to adapt published materials* to act as prompt / cue materials* to write own exercises with authentic material* they can be used for reading and grammar exercises, and cards for presenting new vocabulary, etc.
6. Video Camera
Video cameras can be extremely useful in the classroom. One of their major uses is to record the students during an activity, and then play it back to them for analysis and discussion. The camera can also be used by the students to record a film as part of an activity or project. They may wish to record their news broadcast, play, etc. They might also want to take the camera onto the streets to record interviews as part of a survey.There are many types of teaching equipment more than these like CD player, videos and DVDs, dictionaries, photocopier, computers, online resources, course books, cassette recorder.
Also Read: Working from Home and the Importance of Effective Communication
7.Teaching Aids
Teaching aids are objects ( such as a book, picture, or map ) or device ( such as a DVD or computer ) used by a teacher to enhance or enliven classroom instruction.Broadly speaking, any device that helps teach can be called a teaching aid. These devices can be traditional items such as blackboards and flannel boards as well as modern devices such as tablets and projectors. Scientific tools such as telescopes and microscopes could also be used as teaching aids in a given context.
Do you want to teach English abroad? Take a TEFL course today!
Apply now & get certified to teach english abroad!
Speak with an ITTT advisor today to put together your personal plan for teaching English abroad!
Send us an email or call us toll-free at 1-800-490-0531 to speak with an ITTT advisor today.
Related Articles: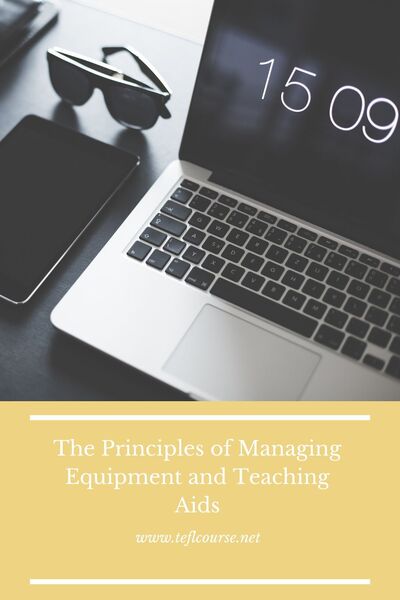 ---
---