The International Power of English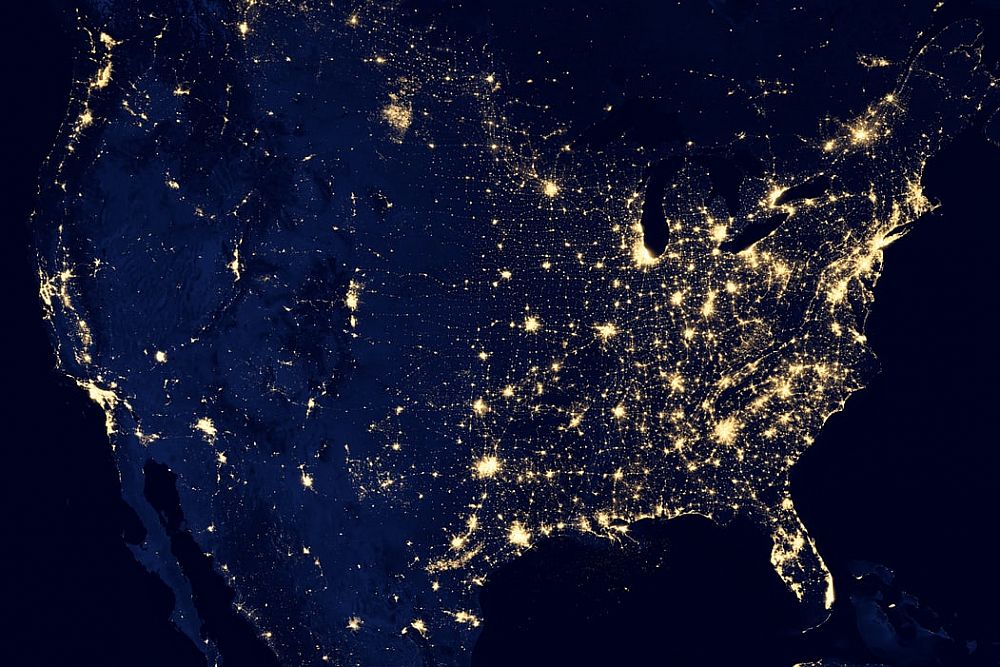 Today, the big planet earth has become a small global village and the sovereign barriers seem to have disappeared. Technological innovations have left no stone unturned in converting the dreams into reality, where people from any part of the universe can come on a common platform to interact and chat with each other. But, no communication of this magnitude is possible without a common medium of conversation. Therefore, as global communication expands, so does the need for a common Global Language. The term "Global Language" can be better described as a language, which is spoken internationally and is the prime medium of instructions universally.
This post was written by our TEFL certification graduate Raj K. Please note that this blog post might not necessarily represent the beliefs or opinions of ITTT.
Why Has English Become International?
Though there was a long list of contestants for this position, over the years, the English language has inarguably crowned this title. The factors which are responsible for this achievement are that the majority of the developments, which are vital for civilization and uplifting the standards of living of mankind, have their roots in English speaking geographical areas. Consequently, this medium of conversation is dominant in almost all the spheres ranging from medical research to technological developments etcetera.
What is more is that, unlike many other dialects that have hundreds of letters in their alphabets, differing in meaning, when pronounced differently, English has merely 26 letters, which are used in the formation of words and sentences, thereafter. Additionally, several English words have been borrowed from many other languages and vice versa, resulting in the acquaintance to its parlance, to some extent to the masses all around the planet. It is such an effective means of articulation, enables one to not only express various meanings but also a vast variety of words with different types of syntax help one in being accurate and put more emphasis on a particular point, as well, if needed.
Also Read: Helpful and Fun Outdoor ESL Activities
The Number of People Speaking
Presently, it is being used for discourse by around 400 million people around the globe. In addition to being the official language of 53 nations, it is also serving the role of being the second tongue of more than 86 countries. Almost all intercontinental conferences, conventions, and seminars, attracting and inviting delegates from all the directions are generally organized using primarily this language. Furthermore, since no business can flourish in the dearth of appropriate correspondence, it has attained the platform of being the most widely accepted means of negotiating cross border business and trade deals, Moreover, It is as widely prevalent as a medium of instructions in the fields of academics, economics, and political affairs, to name a few, that it makes it mandatory for the ones who aspire to pursue a career in these subjects, to have a good command over this.
Also Read: The Importance of Grammar and How We Teach it
These days, people, due to the mindfulness of this tool of transmission of thought and expressions, do not face difficulty when they travel and enjoy a plethora of lucrative career opportunities worldwide. It not only allows them to expand their dreams and fulfill their aspirations and wishes but also adds feathers to their caps. In the contemporary era of 24/7 societies, the rich nations, who are aspiring to grow their businesses globally through big MNCs and Corporates present promising career prospects for the people familiar with this media. Adding further, various developed economies viz. Japan and Germany etcetera, who were extremely restraint in the past in assimilating any other foreign language in their culture and economy, have started to acknowledge the need for it and have started admitting and promoting this foreign language in their culture as well as business. This way, this language also helps in diminishing cultural barriers. To exemplify, interestingly, most of the big and renowned Universities and academic institutions of the world have started ensuring a minimum proficiency level of this language as a parameter and prerequisite before admitting overseas students.
On the flip side, as every garden has weeds, there are some bottlenecks of the English language too. To cite an epitome, many non-native speakers may get bewildered as there are many words which are written in one way, but read and pronounced in another way. Perverting its character more is the propensity of the public to resort to their native language and inclination towards their own culture, as they have a phobia that their own culture is at stake along with their native language. This phenomenon creates a setback in their thought process, thereby, developing a sense of insecurity and giving birth to the reluctant attitude and causing hindrance in its acceptance. Adding more negativity is the different accents from countries like India and Pakistan, fueled by the lack of appropriate surroundings to bring this language in routine practice, thereby, acting as a catalyst in making people go on the back footing.
Do you want to teach English abroad or online? Take a TEFL course!
To sum up, English language has beyond doubt been bestowed upon with the characteristics and qualities of being regarded as a global language due to its vast acceptance, ease, and effectiveness, but at the same juncture, it is posing a serious threat to the survival and existence of many other languages and cultures, since both are interrelated. Nonetheless, despite all the pitfalls, it has simply turned out to be a pioneer in creating a level playing field for the entire populace, in general.
Apply now & get certified to teach english abroad!
Speak with an ITTT advisor today to put together your personal plan for teaching English abroad!
Send us an email or call us toll-free at 1-800-490-0531 to speak with an ITTT advisor today.
Related Articles:
Check out what our course grads say in our many video testimonials!
---
---