The Influence of English on a Student's Career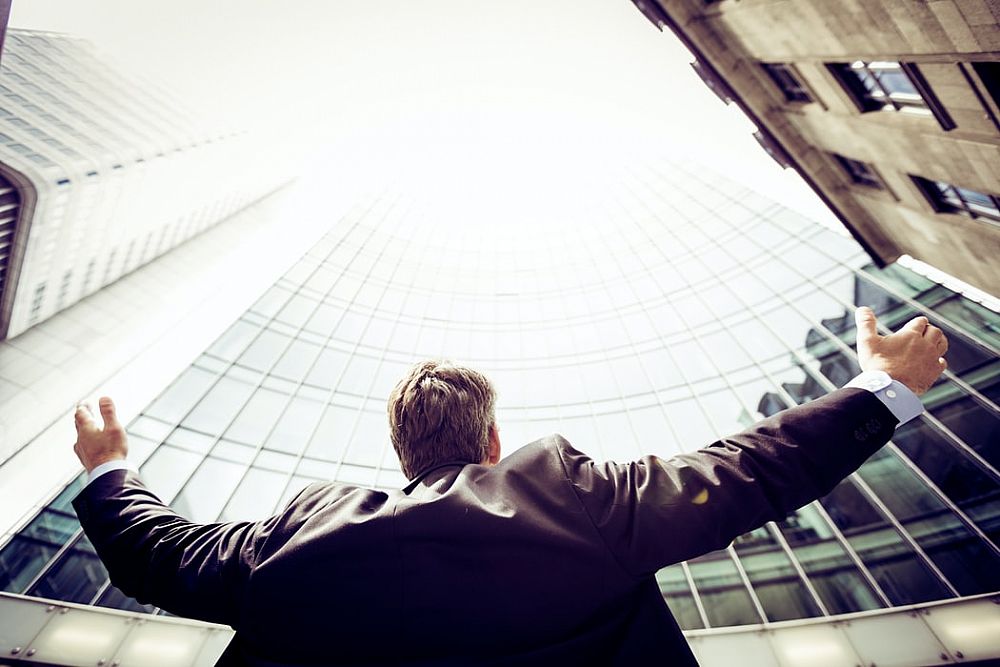 In the following essay, I will explain the importance of the English language for three important phases of a student's future, beyond secondary education. English has become the de facto standard language for communication at a global level. After Mandarin Chinese and Spanish, it is the third most prevalent native language on the planet, as well as the most amply spoken second language and the official language of many international organizations and businesses. It works as a common trade language since it allows two foreign people to communicate, based on its global reach.
Table of Contents
Higher Education at an English language Institution
Job seeking with the English language requirement
Moving to and settling in an English-speaking country
Do you want to teach English abroad? Take a TEFL course!
This post was written by our TEFL certification graduate Manuel G. Please note that this blog post might not necessarily represent the beliefs or opinions of ITTT.
Higher Education at an English language Institution
What many people fail to grasp is the impact that English fluency can have on your academic advancement. Let's say you always wanted to study abroad or pondered the possibility of acquiring a Master's, or Ph.D. degree at a foreign English language institution. If this is the case, you need to brush up on your English capabilities. Most institutions require taking and passing without difficulty, one of two standardized tests: TOEFL (Test of English as a Foreign Language) which measures English language ability for people who wish to enroll in English speaking universities, or IELTS (International English Language Testing System), an international test which gauges English language proficiency for non-native English speakers.
Attaining the proper skills to comply with these requirements is vital, not only in passing the tests but also in ensuring the ability of the student to be productive while taking English-only courses.
Also Read: My Experience of Teaching at a Chinese University
Job seeking with the English language requirement
Now let's look at a different scenario. Say you are considering an employment opportunity in a country where English is the main language and also, where all official business is conducted in English. Despite all your other qualifications, English fluency is the basic requirement that employers will look for in a potential hire. If you cannot speak the language, you will not make the interview list, and the job will go to someone else. This is because, without working knowledge of the official language, you will be unable to communicate effectively. Therefore, you will also be unable to understand the nature of the work you are required to perform. Based on this, you will be ineffective in your interactions, and this is not what your potential employer wants or needs.
Remember, English fluency is one of the most important employability skills. Proper Business English usage is not limited to producing grammatically correct sentences. It also requires proficiency in other areas for effective communication, such as presentation, negotiation, and interpersonal skills, as well as being able to prepare reports, proposals, memos, and handling official correspondence, both within the organization and with potential and existing customers. This is what your employers are looking for, so make sure that you are prepared for the challenge.
Also Read: "Authentic" English: 3 Tips for Implementing Authentic Materials in Language Classrooms
Moving to and settling in an English-speaking country
Once you are admitted to your preferred school or are accepted for employment abroad, you must also deal with the fact that you will relocate to an English-speaking country, alone or with family, and should be able to interact with the local population on your day to day activities. You could find an immigrant pocket which would negate the necessity of rapid assimilation. However, being able to speak the language goes a long way in achieving successful resettlement in your host nation. Dealing with landlords, utilities, shopping, travel, and medical assistance will be so much easier with a proper level of English proficiency. It would also be wise to seek language training for your family, if this should be the case, as it will make it easier to integrate with your friends and neighbors, leading to enhanced social life and preventing language-induced isolation.
Even in the case where you are not moving to an English-speaking country, having the ability to communicate with locals using English as a common tool, will provide you with a valuable advantage while you gradually improve your country-specific language skills.
Do you want to teach English abroad? Take a TEFL course!
In closing, the importance of English for a student's future career path cannot be underestimated. Plain and simple, if you wish to advance and succeed, you must take this factor into serious consideration.
Apply now & get certified to teach english abroad!
Speak with an ITTT advisor today to put together your personal plan for teaching English abroad!
Send us an email or call us toll-free at 1-800-490-0531 to speak with an ITTT advisor today.
Related Articles:
---
---