The Challenges of Teaching at a University in China
Over the years, Chinese universities have opened more opportunities for foreign language teaching, especially with the English language. The growth of the Chinese economic market is a relatable reflection and result of these opportunities. As a teacher at a Chinese university, and conveying my expertise, it is visible for me to see many advantages and the disadvantages.
This post was written by our TEFL certification graduate Barbosa J. Please note that this blog post might not necessarily represent the beliefs or opinions of ITTT.
Cultural Gap
One of the challenging points of teaching a language at a Chinese university is the cultural differences. The Chinese students portray a particularly shy and reserved style of learning. As a result, teacher demands are great. The complexity of methods and activities is a sufficient way to break this barrier.
Chinese students tend to demonstrate a quieter persona, expressing themselves only when questioned by the teacher. The student to peer, or peer to peer engagement lacks. The self-motivated expression or rising questions are at a minimum. Expressing doubt also comes seldom.
Also Read: The 4 Most Common Problems Students Face When Learning English
Teaching Methods
As many teaching challenges arise, teaching methods are a common challenge. The majority of the students are in line with a more rigid and restricted learning system. These types of restrictions can be conflicting with the foreign teacher's adaptation. And can bring forth even more challenges if the student's English language level is lower than proposed, creating a slowdown in learning.
In short, foreign language teaching in Chinese universities is on the quieter side. The student is very respectful and good listeners. Which contributes greatly to the enjoyment of the class. The culture plays a substantial role for foreign teachers in China to be well respected and honored. Nevertheless, teachers still have difficulties whether apart from the cultural aspect or not
A well-equipped teacher must be able to respond to students' difficulties. Regardless if they are cultural or prove to be the same. Therefore, the teacher must plan accordingly and keep a well-rounded and balanced curriculum. Encouraging students is a must. As refreshing and keeping the students interested can't be taken lightly. Above many things, this course brought me a wider spectrum of foreign language teaching and how important it is to be prepared in all spheres of education.
Also Read: What I learned About a Teacher's Attitude During My TEFL Certification Course
EFL Teaching as it is
The teaching of a foreign language, considering a geographically and culturally different situation from a national one, changes or alienates values for the students. Transcultural communicative competences are aimed to provide a comprehensive vision. Puren, a specialist in language learning, emphasizes learning "the gradual enrichment of student's minds through reflected contact with the truly representative works of the foreign languages and civilizations" (Puren, 1990: 42)*.
Students of a foreign language, at the intersection of values, habits, customs, experience a cultural conflict. And receive a set of stimuli, true animation at the mental level, which can easily cause transformation and human progress. Conflict provides unexpected possibilities. Since learners need both language skills and guidance in their personal development, teachers must pay attention to the political-strategic need of the school and the different perspectives of knowledge of the world brought by another language.
Do you want to teach English abroad? Take a TEFL course today!
In conclusion, teaching abroad is not an easy task. But, such an opportunity comes with rewarding benefits. As we teach, we also learn a generous amount in all aspects of life.
Apply now & get certified to teach english abroad!
Speak with an ITTT advisor today to put together your personal plan for teaching English abroad!
Send us an email or call us toll-free at 1-800-490-0531 to speak with an ITTT advisor today.
Related Articles: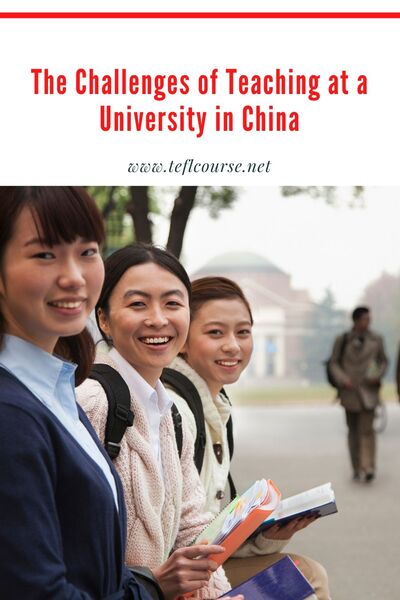 ---
---