The 4 Most Common Problems Students Face When Learning English
Prior to starting a class, an English teacher needs to take into consideration many parameters. How many students will I have to teach? How old are they? What are their levels? What knowledge did they already acquire in terms of vocabulary and grammar? What are their nationalities?
In this blog post, we are going to focus on the problems that an English teacher can encounter when teaching to students of different nationalities and cultures.
This post was written by our TEFL certification graduate Manon L.
Are the students monolingual or multilingual?
First of all, it is important to define what a monolingual class and a multilingual class are. Monolingual students are students who all have the same native language. For example, teaching English to Thai students in Thailand. This group of students all speak Thai. At the opposite, multilingual students are students who have different native languages. For example, teaching English to a group of international students in exchange semester in England. In this multilingual class, you can have French, Spanish, Italian, German, Chinese and Thai students for instance who want to learn English.
Also read: 10 Tips When Teaching English as a Foreign Language to Children
Cultural Differences
When teaching a multilingual class, the English teacher needs to be very careful because the students do not have the same ethnic background and therefore they do not have the same culture. Some behaviors in France cannot be accepted in Thailand. For example, it is very impolite to touch the head of a child in Thailand, you cannot criticize the Royal family, you cannot kiss or express any affection gesture in public, you cannot lose your face in public if you are angry or upset, you cannot point your feet at someone, and many more. The English teacher needs to be careful in his speech and gesture or the student may feel uncomfortable.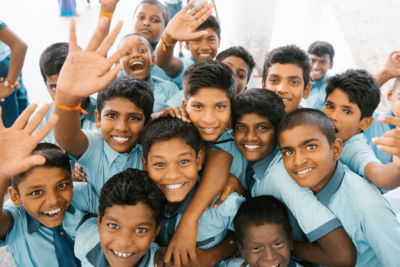 Similarities and Differences in Language
One of the other issue the teacher can encounter when teaching to students with different nationalities is the fact that some students may have some trouble to understand the lesson while for other students it will be easier. Indeed, a French student will learn vocabulary more quickly because the word in English is often similar in French. For example "a ball" in English is translated in French to "un ballon" and in Mandarin by "qiu". It might also be easier for a French student to understand English grammar, the structure of sentences while it will be more difficult for Asian students. The writing part as well will be a big challenge for them, while for French, Spanish, Italian and German student, it will be easier as they share the same alphabet. In this situation, the English teacher will spend more time explaining to asian students and the others will feel annoyed because the class is not moving on quickly enough for them.
Also read: 7 Awesome ESL Conversation Activities To Really Get Your Students Talking
Cultural Differences
If the school has a competent entrance level procedure, this situation can be avoided because the students will be in different groups according to their level. If that's not the cause, however, the teacher can split the students into two groups: one with the stronger students and the other with the weaker ones. This will also allow the teacher to provide different materials to each group, appropriate to their level. The English teacher can also provide the same material but give different taks.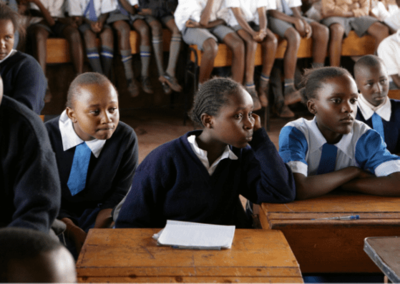 Are you ready to teach students of a different nationality?
When teaching a multilingual class, the English teacher need to be careful and respect the us and costumes of the students in order to avoid tensions and misunderstandings. He needs to adapt to the profile and level of his students to make sure the class goes smoothly.
Apply now & get certified to teach english abroad!
Speak with an ITTT advisor today to put together your personal plan for teaching English abroad.
Send us an email or call us toll-free at 1-800-490-0531 to speak with an ITTT advisor today.
Related Articles:
Listen to this blog post
---
---