The Best Thing I've Learned From My TEFL Training
There are many good things I have learned from the TEFL course I have been taking this past month. Things I had never considered before as a skill is to be a good teacher. I had mentioned it before in my tests that I did not realize how important it is to have those skills until I started taking the course and had read about it. So I guess I am saying that the best thing I have learned from my TEFL course is how to be a good teacher and it reminded me of my previous teachers and how well they taught me and my fellow classmates.
This post was written by our TEFL certification graduate Hildur E. Please note that this blog post might not necessarily represent the beliefs or opinions of ITTT.
Course Structure
Every unit I have read makes a note for each time the teacher can be better at his/her job and I felt that helped me a lot to understand my previous teachers. Now personally I have not had many good teachers through the years so it was difficult to be a student when I was younger, but now everything is changing for the better. It is not acceptable anymore to have the teachers sitting at their desk with their computer game on as the student only works on the task books. But the good teachers I had been the most memorable even though I have not seen them in over 15 years. I still remember how they helped and how well I learned at their classes only. I have even had a very interesting class for building and engineering ships and the teacher there was only reading out loud with a 'flat line' voice from the book, so I understand it very well how you can take away the motivation from the students as a bad teacher. But enough about my previous teachers, I have now described what is the best thing I have learned from the course and now it is time to explain why it is the best thing besides the part where I stopped and appreciated all the good teachers I have had before.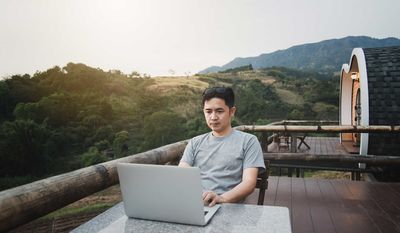 Also Read: The How-To Guide to Prepare for Your Teaching Job Abroad
Useful Suggestions
Good teachers get to know their students up to a certain level and remember their names and know their strengths and weaknesses. They also find a way to create a better environment for the class and a better environment is better to learn in. The purpose of a teacher is to teach, like the purpose of the students is to study, so the teacher must be able to see everyone in the class and make sure that all the students are studying. If motivation is missing in a student or even a few students the teacher must see that this teaching method is not working and try something new like pot them in pairs or groups to get the students that are not motivated to work get in a group or a pair with those who are and they will assist each other to finish the task. Learning a new language is not always fun and games because it can be difficult to tackle pronunciation and correct grammar, but if you play a game it might be more fun and make it easier for the students to learn the language. When I started learning English in my school we often play games like hangman, connect the words, Pictionary and twenty questions. This would help us with vocabulary, grammar and participating in the class and the whole activity. While playing games can be fun from time to time I think brainteasers are also fun like crosswords and find the word because they often give the answer so obvious but it still can be hard to figure it out, but of course it needs to be at the same language level as the students because if it is too hard for them they lose the motivation.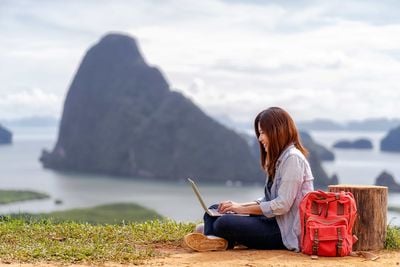 Also Read: Top 10 Places to Take Your TEFL Course in the Fall
Do you want to learn new TEFL skills?
I hope I have all the qualities a good teacher has and I hope to be able to motivate my future students to study and learn English. As a person with English as a second language, I do understand how hard it is to learn a new language and understanding how the grammar works in a new language. I have myself learned four languages besides my mother language and I think that can give me a little advantage as a teacher for a second language since I have been there myself.
Apply now & get certified to teach english abroad!
Speak with an ITTT advisor today to put together your personal plan for teaching English abroad.
Send us an email or call us toll-free at 1-800-490-0531 to speak with an ITTT advisor today.
Related Articles:
Listen to this blog post:
---
---