The Best Insights I got from the ITTT TEFL/TESOL Course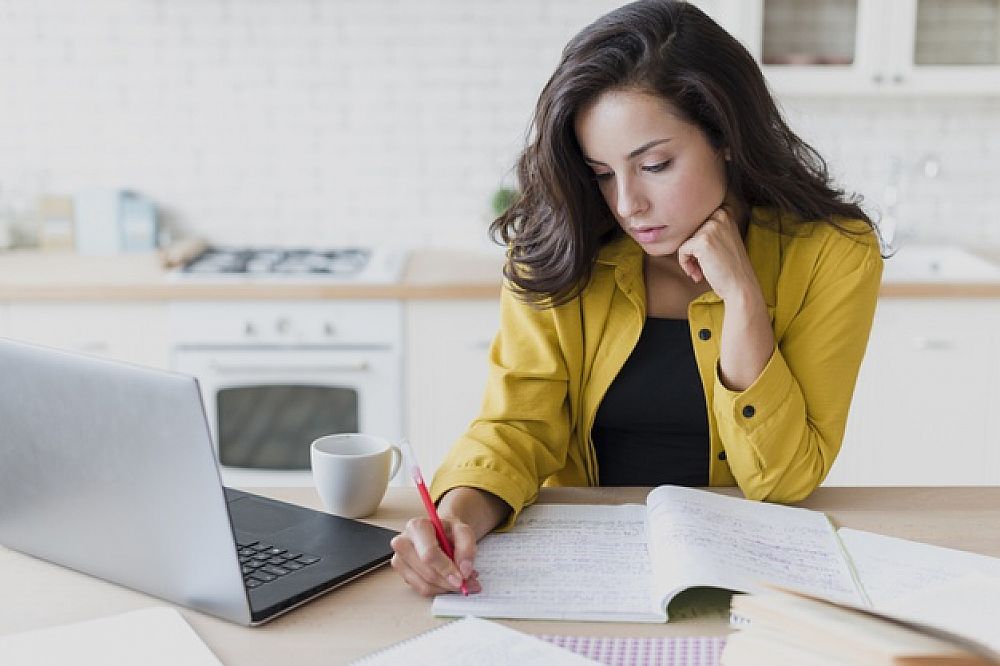 I consider the TEFL/TESOL certificate as a great opportunity in my life. I see this certificate as a great option for my teaching career in the future. The course has given me a lot of information that I gathered during my online studies. I can use that information to teach students of different ages virtually all over the world. Every single unit gave me something specific and in some sense helped me to improve my previous knowledge and enrich me with a lot of other information and ideas that I will use in the future as a teacher.
This post was written by our TEFL certification graduate Gabriel K. Please note that this blog post might not necessarily represent the beliefs or opinions of ITTT.
Teacher's Responsibilities
I learned a lot in the first unit which helped me to explain the roles of the teacher and understand what can I expect from each role. However, this is only a fraction of everything I have learned in the course. On the other hand, the grammar exercises helped me to revise my knowledge but besides I have learned a lot of other things which were new for me. Before this certificate, I had no idea that something like Mixed Conditionals existed at all and I have been devoting myself to English all my life.
Also Read: Roles a Teacher has to Possess to Help Students Love English
Grammatical Aspects
Some may find this a trivial matter but it has helped me a lot and it has made clear to me a few cases I did not understand about the Mixed Conditionals before I finished the course. I have learned a huge number of theories, methods, and techniques in the TEFL/TESOL course. Now I can see according to the individual methods what the particular method entails, what its use is and what its good and weaknesses are for the students and the teacher.
Testing System
I liked the test tasks in which I should identify and correctly assign individual exercises to the ESA Lessons. Sometimes it was a challenge but the more I read about them, the more I began to understand them and at the end of the course, I was able to assign individual tasks to individual exercises logically and independently. The grammar tenses unite were a pleasant refreshment to repeat all the grammar tenses I learned during my studies at elementary school, high school, and university.
But it was not always only about repeating the grammar tenses. I have learned something new about the grammar tenses in each unit that dealt with them so I will provide that information to the students I will be teaching to facilitate and explain in more detail the use of certain grammar tense as I am a non-native speaker and I know what it is like if a teacher does not explain enough to you a grammar tense and you do not fully understand.
Also Read: Comparing English Language to Chinese Language
Lesson Planning Principles
To teach students something I also need to plan what I want to achieve in the next lesson. However, the plan itself will not be enough for me and I will need several teaching aids. And as I learned during an online course, it is always better to have more tools than less. Nowadays we are surrounded by various modern technologies. So for a teacher, it is not wrong to use an overhead projector to attract students and keep their attention a little more. It is good to use several visual objects or to use role-play where even a less spoken student can take the role of someone and break through the fears and can engage in activity without any fear.
Or we can simply start with a warmer activity to engage the students before the beginning of some theory. I liked the units that talked about building relationships and motivation. I taught for more than two years in kindergarten so I know what those units are talking about. I very much identified with the situation of the first lesson where the teacher can get a new class or new students. In the first lesson it is important to set the tone that the following courses will run.
Also Read: 8 Things I Wish I had Known Before I Started Teaching English Online
Rapport Building Ideas
It is very important to build a good and positive relationship between the students and the teacher and to find out some basic information about the students I get in my new class. Here I can use for example the "Pass the ball game" where the students can get to know each other through some fun activities. It is advisable to praise the students for what they know and it is not good to give them negative results if they are not doing well. Just smile and the lesson will be more beautiful and positive for the students. Especially when teaching young children.
It is very important to be fair as young children will notice injustice very quickly. And it is not a shame to make fun of yourself while teaching young children. Smile, be helpful, and let students feel that we are there for them. For many young children, a teacher is like a second parent. When teaching older students, do not be angry with them if they study slowly. They have to work all day, they have families and they do not study as fast as the young ones.
Do you want to teach English abroad? Take a TEFL course!
The TEFL/TESOL course has given me so much and it is not possible to select only one thing from this course so that is the reason why I have decided to write in general what I have learned and what was the best thing I have learned in this course. It is not only the information I have gained during the online course but also several hints and tips I can use in the future. During the course, I saw how to improve as a teacher, what method I could use, and what to expect from it. The TEFL/TESOL course is a very pleasant enrichment of my life thanks to which as a teacher I have grown up and learned a lot of new things.
Apply now & get certified to teach english abroad!
Speak with an ITTT advisor today to put together your personal plan for teaching English abroad!
Send us an email or call us toll-free at 1-800-490-0531 to speak with an ITTT advisor today.
Related Articles:
Check out what our course grads say in our many video testimonials!
---
---