The Benefits of Influencing Student Confidence
Students' confidence is one of the most vital attributes that contribute to effective learning a foreign language, in this case, the English language. It is essential for teachers to always pay attention to student's confidence level and be resourceful where necessary to ensure their confidence level will not hamper their learning process.
Table of Contents
Do you want to teach English abroad? Take a TEFL course!
There many methods and techniques teachers can use, not only to increase but also to maintain the student's confidence level in the classroom.
This post was written by our TEFL certification graduate Reecia C. Please note that this blog post might not necessarily represent the beliefs or opinions of ITTT.
Teaching Qualities
Be a model: students often reflect the behavior modeled to them and as a teacher, it is important to give out what you expect in return.
Teaching Manner: Teachers should always demonstrate good/ welcoming mannerisms in the classroom. Students normally express different attitudes towards learning a new language and therefore, teachers should express kindness, be patient and be able to motivate learners and make them feel comfortable in the classroom.
Teachers should know their Learners: The proper assessment of learners can help increase classroom confidence.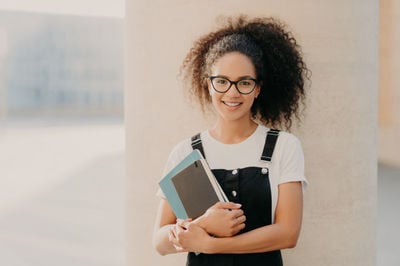 Also Read:Can I cancel my contract early when teaching English abroad?
Students' Information
Age: the age or language level of a student determines the amount of effort that is required as well as the techniques and methods that should be used to gain their confidence. For example, a younger learner is more self-conscious than an adult learner and is a bit immature therefore the level of attention that a young learner may need differs from that of an adult learner.
Learning experience: the learning experience of every learner may vary. Beginners can be intimated by a new language therefore they will need more attention and confident builder methods.
Nervousness: the learner can express nervousness which can prevent them from effectively learning a new language. When a teacher can identify nervous students they can tackle the issues. This can helps create a more comfortable learning environment for learners.
Motivation: some students may require more motivation than others and that can damage their confidence in the classroom.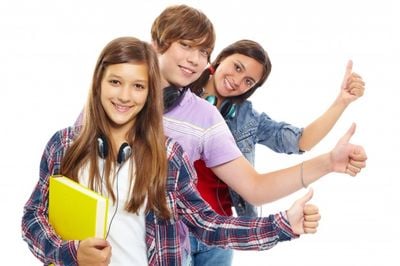 Also Read:Job interview tips for teaching English abroad?
Teaching Strategies
Lesson Planning: plan appropriate, fun and exciting lessons that learners can catch onto quickly. If a lesson is not appropriate or too difficult learners can tend to lose confidence. It is important to always implement to engage, study and activate (ESA) methodology when planning your lesson and ensure it follows the original principal order.
Give clear instructions: when instruction isn't clear students may easily lose interested and feel confused. Providing students with clear instructions can help them build their confidence as well.
Classroom setup/arrangement: it is important to keep students' culture and background in mind when arranging the classroom, to ensure there are no elements that will negatively affect them. It is also relevant to foster a creative classroom environment.
Correcting Students: teachers should try not to correct every single thing the student says wrong and shouldn't interrupt students while they are speaking to correct them. This can harm their confidence.
Praise and encourage students: when a student does something positive it's good to let them know by using phrases like "great job" and "well done", these phrases tend to encourage students.
Allow students to choose what they want to learn: this will help them build their self-worth and in return their confidence.
Encourage students: encouraging students to do better than they did before is also a confidence booster. It is very important to ensure that students are encouraged to compete against themselves and not against other students.
Do you want to teach English abroad? Take a TEFL course!
To conclude, the above 10 factors are some of the most essential factors that can be considered when boosting a student's confidence. It is imperative to note that confident students are happy students and their happiness will automatically be reflected in their work input and their level of achievement. A confident student feels they can accomplish what they set out to do in their ESL class and beyond when they have to use their language skills in the real world.
Apply now & get certified to teach english abroad!
Speak with an ITTT advisor today to put together your personal plan for teaching English abroad.
Send us an email or call us toll-free at 1-800-490-0531 to speak with an ITTT advisor today.
Related Articles:
---
---