The all-you-need to you know guide to Lesson Planning
Lesson planning is vital to ensure a smooth lesson. If you are new to teaching English as a foreign language, lesson planning might seem daunting at first. However, after reading through this comprehensive guide, you should already feel a lot more confident!
This post was written by our TEFL certification graduate Betty S.
1. What is a lesson plan?
A lesson plan is like a set of notes. It tells us what we are going to teach and how we are going to teach.
2. Why is a lesson plan so important?
A lesson plan is important because of several reasons. Mainly, it is a road map to help the teacher know where s/he is going in the lesson. With a lesson plan teachers are more confident because they know what to do in every step of the lesson. It provides a systematic outline to induce smooth and efficient teaching. It helps to provide a useful basis for future planning, and it helps the teacher to be more organized.
In a class where there is a wide dynamic of students,lesson plans help the teacher design practical activities to suit different learning styles. After the class, lesson plans provide the teacher with a chance to reflect on the lesson-whether or not the teaching objectives have been achieved. Lastly, it is an evaluation of the teacher 's performance in class and a guide to future revisions.
Also read: How Teaching Slang Can Benefit Your ESL Students
3.The Principles of Lesson Planning
A lesson plan is the teacher's road map of what you will teach in class and how the teaching will be done effectively during the time allowed. Before planning your lessons, you will need to identify and select the learning objectives. Then, you can design appropriate learning activities to suit the dynamics of the class. Lastly, you should develop strategies to obtain feedback on student learning or to assess students.
4. The Components of a Lesson Plan
Aims/Objectives: That is What we want students to learn or to be able to do by the end of the lesson.
Assumptions and anticipated problems: What do we think students already know or can already do? What may learners find difficult in the lesson or not feel confident about?
Teaching aids, materials and resources: What should we remember to take to the lesson?
Procedures: What are the tasks and activities for each stage of the lesson?
Timing: What length of time will we need for each stage?
Interaction patterns: In which ways will learners work at different stages, i e. Individually, in pairs, in groups, as a whole class?
Homework: What further work will learners need to do before the next lesson?
5. Identifying and Selecting Aims /Objectives
Aims or objectives describe what we want learners to learn or to be able to do at the end of a lesson. Aims or objectives may focus on a grammatical structure, on the vocabulary of the lesson, or on developing a language skill (listening, speaking, reading, writing). To identify and select the most appropriate aims/objectives, we need to ask ourselves some questions:What do my learners already know or what can they already do? What do they need to know or what do they need to do?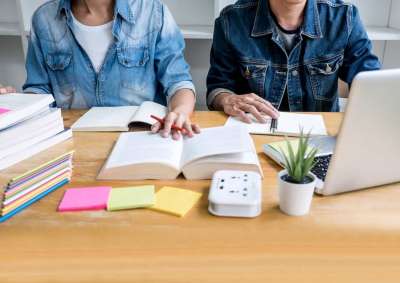 6. Steps for Writing a Lesson Plan-2W3P Teaching Procedure.
The warm-up of the lesson is a way to create a learning atmosphere at the very beginning, in order to motivate students' interest. The warm-up can be done in three different ways: warm-up, lead-in or review. A simple warm-up is done by playing a game or doing a song/chant activity. The warm-up doesn't have to relate to students' learning in any way. The lead-in differs from the warm-up in that ends on the the lead-in relates to students' learning. Teachers can design an activity which helps lead into the the topic of what students are going to be learning. The last kind of warm-up, which is the review, is just as its name suggests.
Also read: Top Online Lesson Plan Resources for New and Advanced Teachers
The presentation is when the teacher teaches the students. The teacher gives students listening input of the vocabulary, dialogue, sentence pattern or grammatical structure that the students will be learning in the lesson. At this stage, teachers only need to make sure students understand the content. Students do not need to be able to recite or output. This is usually the shortest of the PPP model.
The practice is when the teacher gives students enough efficient practice to become familiar with the vocabulary, dialogue, sentence pattern or grammatical structure that the students are learning in the lesson. At this stage, teachers give hints to help students output the content of the lesson. At this point, students should be working on accuracy. This is usually the longest of the PPP model.
The production is when the teacher assesses whether or not the students are able to output the content of the lesson on their own. Teachers usually design a CLT activity in which students interact with each other by using the vocabulary, dialogue, sentence pattern or grammatical structure they have learned. At this point, students should be working on fluency.
The wrap-up is a conclusion to the lesson. This is usually done through a quick review of the materials taught in the lesson.
Also read: Games in the Classroom: What are EFL games?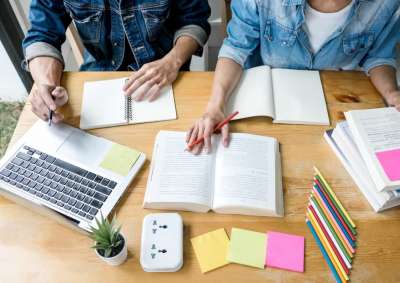 Are you ready to teach English Abroad?
Apply now & get certified to teach english abroad!
Speak with an ITTT advisor today to put together your personal plan for teaching English abroad.
Send us an email or call us toll-free at 1-800-490-0531 to speak with an ITTT advisor today.
Related Articles:
---
Linda is a passionate traveler, language learner and TEFL teacher. After spending some time teaching in China, she moved to Korea in 2015. She now calls South Korea her home.
http://lindagoeseast.com/
---
Comments
No comments yet