The 10 Best EFL Teaching Destinations for LGBTQ Teachers
Traveling abroad is an exciting but challenging adventure, for anyone. Still, teaching abroad as an LGBTQ person often means traveling has some added difficulties. It is more than likely that your adjustment to a new country will include more than culture shock and a language barrier. LGBTQ teachers have to deal with a lot of questions before deciding to teach English abroad:
Will I face discrimination at the workplace abroad?
Is the country I'm traveling in safe for me to be out and proud?
Who am I going to come out to?
How will I handle PDA in a foreign country?
However, there's also a bright side. Equality rights have come a great way over the past decade in many parts of the world. The number of countries legalizing same-sex marriage is increasing - but there's still a long way to go. It's not fair to have to consider travel destinations based on your sexuality - but that's the reality we (still) live in. We at ITTT want to make it easier in finding the perfect place for your teaching English adventure with our pick of the 10 best EFL teaching destinations for LGBTQ teachers.
Here's the complete list of LGBTQ-friendly teaching destinations:
Uruguay
Spain
France
Argentina
Colombia
Malta
Thailand
Brazil
Germany
Taiwan
1. Uruguay
If you are interested in teaching English in Latin America and queer, Uruguay might be a great choice. The country is one of South America's most LGBTQ-friendly countries and even ranked among Gallup's best countries in the world for gays and lesbians.
Uruguay has also been enacting laws regarding transgender rights, such as a 2009-law allowing trans people to change official documents to match their gender identity.
2. Spain
According to a recent survey, nearly 90% of all Spanish citizens believe people of the LGBTQ+ community should be accepted. Gallup has also tied Spain with the Netherlands as the number one country for gay people. On top of that, Spain was one of the first countries in the world to legalize same-sex marriage in 2005.
Spanish's art and culture scene has also seen big influences from LGBTQ people through the works of Federico García Lorca or Pedro Almodóvar, for example. One of the most gay-friendly cities in the country is Barcelona, where we also offer a 4-week in-class TEFL course.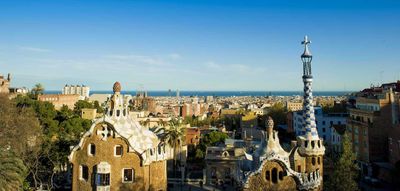 3. France
France ranks high on the list of best countries for expats in the world, but Paris especially is very attractive for queer travelers, especially the area of Le Marais. With its active LGBTQ+ community, Paris is great for queer English teachers interested in teaching in France.
France legalized same-sex marriage in 2013 and was the first country in the world to de-list transgender identification as a mental illness.
Take an in-class TEFL course in Paris to get your teaching adventure in France going.
4. Argentina
Argentina is another country in Latin America is on our list. Argentina legalized same-sex marriage in 2010 and was the first country in Latin America to do so.
Argentina also boasts incredible natural attractions, including more than 30 national parks. We offer in-class training in the beautiful city of Buenos Aires, famous for its "parrillas" (barbecue grill restaurants) and tango.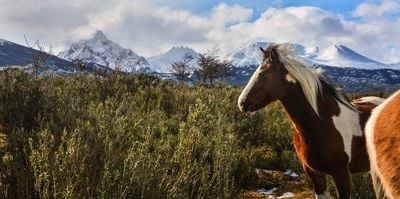 5. Colombia
Colombia is not only an up-and-coming destination for teaching English but it's also a place that embraces diversity. Colombia has ranked 21st out of 197 LGBTQ travel destinations in the recent Gay Travel Index by Spartacus.
You might be surprised to learn that Colombia has legalized same-sex marriage and adoption for same-sex couples is permitted. The country has nation-wide anti-discrimination laws that protect the LGBT community and allows trans people to change their gender in all their identity documents as well as get a sex reassignment surgery through the public universal health system.
Get started by taking a 4-week in-class TEFL Course in Chía or Bogotá.
6. Malta
English teachers are in high demand in Malta since their official language besides Maltese is also English. On top of that, the country rose to first place on the ILGA-Europe Rainbow Europe Index in 2016.
LGBTQ teachers interested in teaching English in Malta should check out gaymalta.com for information about the local gay scene. This non-profit website contains an up-to-date LGBTQ events calendar, local news, a listing of currently open LGBTQ bars/venues, and other info that would be of interest to the gay visitor.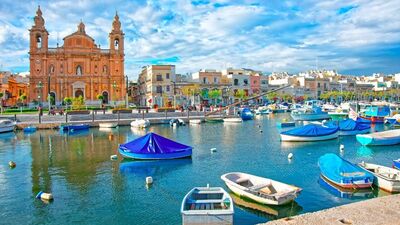 7. Thailand
Asian countries tend to have a more conservative view on LGBTQ+ but if you are looking to teach English in Asia, Thailand is one of the best LGBTQ travel destinations. Thailand is one of the most inclusive destinations in Asia and even hosted the very first LGBT+ Travel Symposium in 2019.
Thailand's tourism sector aims to see exponential growth in Thailand as an LGBT+ destination and hopes to be a model for this segment.
We offer four different in-class locations in Thailand:
8. Brazil
The tourism organization of Brazil and its local government are committed to putting Brazil on the map for LGBTQ visitors. The country hosted its first LGBTQ Rights Conference in 2008 and has been putting new regulations into place since then to overcome inequality in Brazil.
The largest annual LGBTQ event in Brazil is Sao Paolo Pride, which sees more than 4 million visitors every year, including more than 650,000 visitors.
Join the fun at our in-class TEFL center in Natal, Brazil.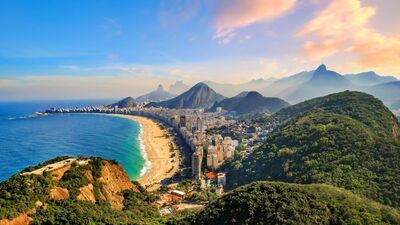 9. Germany
Germany has long been famous as being one of the gayest countries in the world especially thanks to its wide and diverse gay scene in Berlin. It's true, Berlin's gay scene is unmatched in any other European city, creating a space where everyone from the community can find refuge in.
Germany also has an array of proud LGBTQ politicians, including Berlin's former Mayor, Klaus Wowereit, who outed himself during a now-famous speech with the words "Ich bin schwul – und das ist auch gut so!", which translates as "I am gay – and that's a good thing!"
Start your English teaching adventure in Germany with a 4-week in-class course in Leipzig.
10. Taiwan
If East Asia strikes your fancy, the best option for LGBTQ teachers is definitely Taiwan. Truth is, Taiwan has the largest gay festival in Asia (Taipei Pride) and one of the best gay scenes in all of Asia around the Ximen Red House in Taipei.
Taiwan also famously approved a bill legalizing same-sex marriage, a landmark decision that makes Taiwan the first place in Asia to pass same-sex marriage legislation.
Visit Taiwan and take a 4-week in-class TEFL course in Taipei.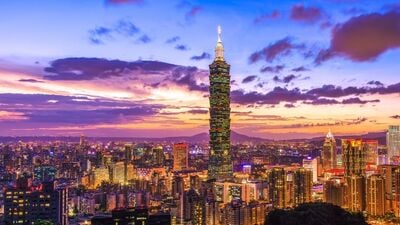 Which of these LGBTQ Travel Destinations interests you the most?
Thankfully, more and more places around the world are changing their attitude towards LGBTQ, and traveling for people in the community is getting easier. There is still a long way to go but we hope that one day, we won't need a list like this anymore.
Apply now & get certified to teach english abroad!
Speak with an ITTT advisor today to put together your personal plan for teaching English abroad!
Send us an email or call us toll-free at 1-800-490-0531 to speak with an ITTT advisor today.
Related Articles:
Check out what our course grads say in our many video testimonials!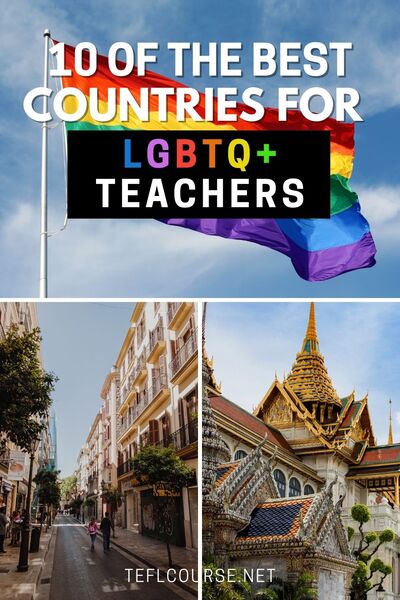 ---
---