Roles of Parents in a Child's Education
Education starts at home. A child does not start and stop learning in school. They will always learn whether it is at home, in school, with friends or even other influences such as the internet. Therefore, a child's very first teacher or role model is their parents. Parent's engagement in a child's learning process is very crucial in shaping their character. Parents should not only rely on the child's school in education. Having both the parents and school teachers working hand in hand is one of the best combinations in getting the child to be interested in learning and to become a better person in the future.
This post was written by our TEFL certification graduate Jze C. Please note that this blog post might not necessarily represent the beliefs or opinions of ITTT.
Support
One of the important roles of the parent is to support the child's education. To be able to learn well in school, the child should have the basics covered from home. Having a good sleep, being well-fed, as well as being punctual to school is one of the parent's job to ensure the child's concentration in school. Parents should also have a positive attitude to the school by joining the parent's student association (PTA) if possible to have regular contact with the school teachers and other parents. As the parents get more involved in school, the child would be more active in school. Parents should not address the negative side of the school in front of the child as it would make the child, not like the school or the teachers.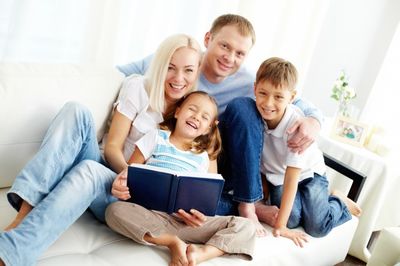 Also Read: Can Americans teach English in Europe?
Comfort
In addition to supporting the child's education, parents should also provide a comfortable and clean home. By having a tidy place at home, the child would be able to concentrate on learning or doing their homework at home without feeling uncomfortable. Parents should also establish a routine at home such as bedtime, house chores schedule, eating time, as well as play or rest time. By having a routine, the child would be able to have a balance of study and playtime as well as spending time with the family. Another role of parents would be to become a good model for their children. Parents should start reading at home to encourage their children to read as well from a young age. Parents could also read stories to their young ones when they are young but as they get older, try to get them interested in reading. This could also be an activity to deepen the relationship between parents and children as well. Parents could also bring children to places like parks, museums, art gallery or even science centers to reinforce learning but in a fun and exciting way.
Also Read: Can you fail a TEFL course?
Help
Another role of parents in a child's education is helping the children in school work. Parents need to check on their child's progress in school by helping them in their homework or studying for a test. It is very important to give constructive criticism or praise to a child during this time. Furthermore, while helping with homework or assignment, do give adequate advice to the child to lead them to the correct path. This would also build up their self-esteem as well as their confidence. Parents could also reward the child if they have progressed in their learning to encourage the child in learning more.
Do you want to teach English abroad? Take a TEFL course!
In conclusion, to mold a better person in the future, parents play a very important role in their children. As children look up to their parents, parents must value education. Parents should take part in their children's education and not only rely on schools.
Apply now & get certified to teach english abroad!
Speak with an ITTT advisor today to put together your personal plan for teaching English abroad.
Send us an email or call us toll-free at 1-800-490-0531 to speak with an ITTT advisor today.
Related Articles: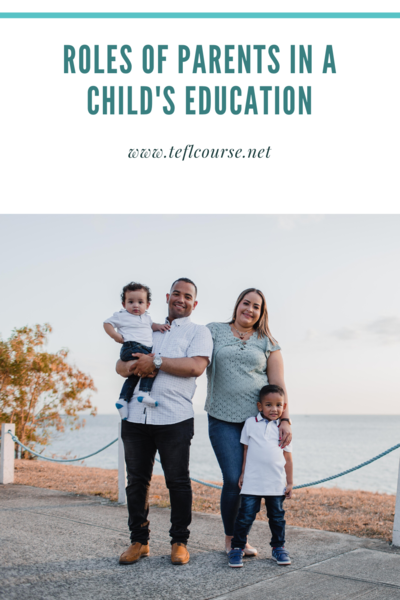 ---
---