5 Reasons Why Turkey is a Great Destination to Teach English
Turkey is one of the world's top travel destinations and sees more than 40 million visitors every year. Half of Turkey's population works in the tourism industry and lives from national and international tourism. Summer is typically the peak season for visiting Turkey.What attracts most visitors to Turkey are the friendly locals, beautiful scenery, and rich culture and history as well as the mix old modern and tradition. Due to Turkey's huge tourism industry, English is widely spoken among locals, which also means that the opportunities for teaching English in Turkey are vast. Here are 5 reasons to teach English in Turkey.
Listen to this blog post:
Bridge between Europe and Asia
Turkey's geopolitical importance is quite unique in the world with the Western part of the country being part of Europe and the Eastern part being part of the Asian continent. However, the real origin of the Turkish people leads back to the Far East. Later on, the people adopted Islam, which had a significant effect on the culture of Turkey today. However, due to the mixed European and Arab culture, their own unique language and customs, Turkey is really quite unique.
Beautiful Variety of Landscape
Turkey has different kinds of beautiful scenery in all parts of the country. The north is very green with lots of plateaus and mountains and the south is dominated by beaches and the Turkish Riviera coast. The eastern part of Turkey is ideal for winter sports, like skiing and ice-skating and the western part of the country is filled with cultural heritage sites like Constantinople and Istanbul. As you can see, there is something for everyone in Turkey and you should definitely visit Turkey at least once in your lifetime.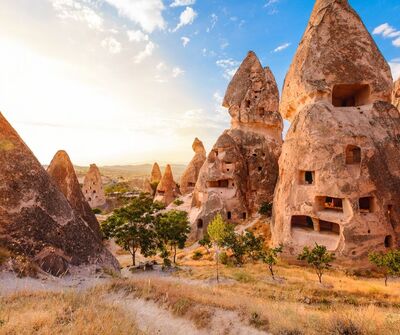 Exotic Goods to Bring Back Home
Shopping is of course an important part of every trip. Who doesn't want to bring back a unique souvenir for family, friends of themselves to remember the trip? Turkey is famous all over the world for its silk fabrics from the city of Bursa. You can pick up authentic Bursa silk right at its origin or at any traditional Turkish bazaar across the country. Don't miss out on this magical souvenir!
Turkish Cuisine is a Delight
Let's move on to my favorite part: Turkish cuisine. In my opinion, Turkey has one of the most diverse cuisines in the world. The reason for this are the 7 regions of Turkey that each have their own distinct culture, landscape, lifestyle and food. All seven regions are totally different from one another, which results in abundant food options in all of Turkey, especially in major cities like Istanbul. For instance, fish dishes are typically consumed in the north but vegetarian dishes are more popular in the south because of the hot weather. People in Eastern Turkey eat a lot of meat - up to 3 meaty meals a day - and the west is famous for its use of olive oil and healthy greens.
Turkey's Incredible Historic Sites
The history ok Turkey goes back several thousands of years and a variety of different peoples inhabited the area, including the Hittites, Hellenes, Romans, Byzantines, Seljuk's and the Ottomans as well as a great number of other civilizations rose and fell here through thousands of years, leaving behind a multitude of historic sites.
The most famous historic site in Turkey has to be the Hagia Sophia. The world-famous sixth-century church/mosque is loacted in Istanbul and is a large museum today. After it was built as a church, it was converset into a mosque in 1453 under the orders of Sultan Mehmed II when Constantinople was conquered by the Ottoman Turks. In 1935 the Hagia Sophia became a museum.
Another impressive historic attraction in Turkey is the ancient city of Ephesus. Located near modern day İzmir, Ephesus houses some of the best preserved Greek and Roman ruins in the Mediterranean region and is a treasure trove for enthusiasts of Ancient Roman and Greek history. Just come here and simply walk through its streets and view its magnificent houses, community buildings, temples and stadiums.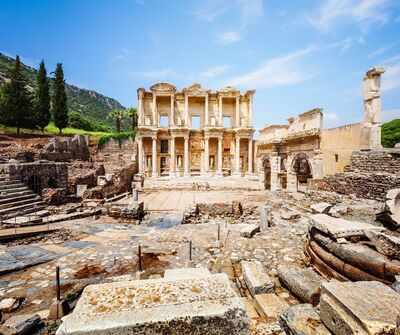 I hope you enjoyed my brief introduction about my lovely country Turkey and will consider it as a great destination to teach English abroad.
Apply now & get certified to teach english abroad!
Speak with an ITTT advisor today to put together your personal plan for teaching English abroad!
Send us an email or call us toll-free at 1-800-490-0531 to speak with an ITTT advisor today.
Related Articles: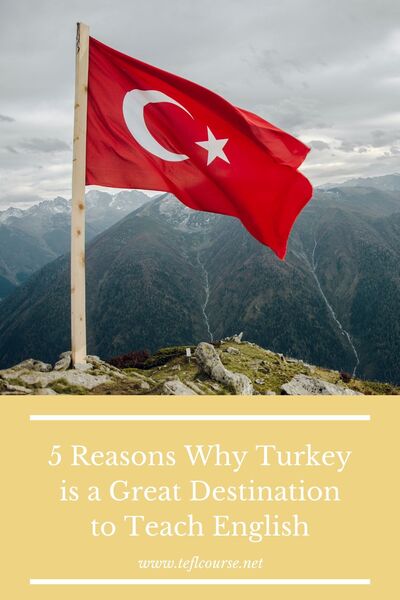 ---
---