Reason for Embarking on a TEFL Journey
The introverted Nathaniel struggled immensely through primary, high school, college, and music school. His first battle was learning how to read. At this point, no one knew he possessed a learning difficulty.
Table of Contents
Do you want to teach English abroad? Take a TEFL course today!
This post was written by our TEFL certification graduate Nathaniel F. Please note that this blog post might not necessarily represent the beliefs or opinions of ITTT.
Personal Experience
Although he had an impressive spoken vocabulary for a boy, when he looked at words on a page he could not match them to their sounds, therefore pronunciation was not possible. This struggle with phonetic decoding was overcome over a few years by reading books borrowed from the library, tracing the words with a finger while listening to the audiobook version until the words were committed to memory.
The other side of the battle was having slow processing speed in comparison to his classmates which stripped him of motivation for learning and battered his self-esteem. The whole way through primary school he very rarely managed to finish a piece of written work.
By the time he attended high school he loved to read and spent much time watching movies, living in his imagination. His intelligence was never reflected in his classes, though he excelled in Drama and Physical Education. Afraid to admit that he badly needed help he carried on struggling in silent desperation.
Also Read: Behavioral and Cognitive Development Theory in Teaching
Nathaniel left highschool aged fifteen without qualifications. He was so slow in exams that he realized even if he could score full marks on all tests, the fact that he would never get through half of them due to his slowness. He gave up and walked out of the room, accepting his fate. There was one more year before he could leave education legally, so he enrolled in a college course called Access to Health and Fitness, whose entry requirements were based on fitness capability rather than intellect.
In that year Nathaniel surprised himself, discovering he could learn rapidly. Realizing that the way he had been taught in the past revealed all weaknesses and never played to his learning style and personal strengths. He finished that year with his first qualifications of the highest grades, and a real sense of achievement along with unstoppable confidence from overcoming his introversion to public speaking from teaching exercise to music. He progressed to study two more years where he attained his HNC in Health and Fitness, during that time he was identified with having Dyslexia.
One year later he was self-employed running a personal training business and had developed a passion for learning. Spontaneously he left everything behind when a good friend and ex headmaster from high school offered him an opportunity to help start up a volunteering project in South Africa. This led to much traveling, introducing him to people from many different cultures and walks of life.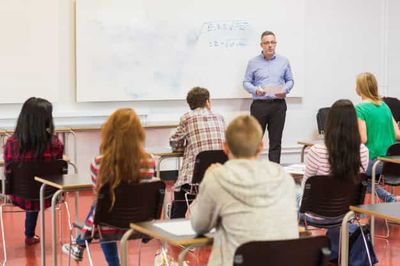 Also Read: What does TEFL mean?
Berlin, Germany
His next struggle awaited him in Berlin a few years on where he moved to complete a degree in Sound Engineering. Once more he found himself drowning in useless information in German classes which left him feeling more confused than anything else. He graduated two years later still not knowing anything of the language other than the most basic expressions, now believing it was not possible as a dyslexic.
When he moved back to Scotland he never seemed to accept that he couldn't acquire a new language. So he decided to give himself a fresh start in Colombia where he would learn Spanish without any formal classes this time.
Learning Efforts
Over a year of preparation, while saving Nathaniel read every book he could find on accelerated learning, personality theory, and dyslexia to learn what would be most useful. He began to develop his method beginning with selecting the top 1200 words that would allow him functional fluency and understanding. He used Anki, a digital flashcard spaced repetition software, creating flashcards embedded with various memorization techniques he learned from books on accelerated learning and neuro-linguistic programming. The cards taught him reading, writing, and speaking simultaneously without using other books. Nathaniel then began to fill his notebook with various situations he would inevitably find himself in and used google translate to create a list of expressions to get him started. He discovered that if he wrote the phrases to rhyme like a short poem then he could absorb them rapidly without much effort.
His pre-written bio with answers to common questions that people would ask was memorized and he joined an online website called Conversation exchange where he exchanged numbers with Spanish speakers around South America. At this point Nathaniel was practicing reading and writing through WhatsApp, using google translate to create new phrases to questions he was being asked while practicing speaking through video chat. Alongside his practice for four hours a day in the mornings at night for two hours before bed, he would watch Colombian series on Netflix to decode their mannerisms in various situations. By week twelve he had reached functional fluency and at week fourteen he had refined the approach and began to teach English on one with this methodology where the students would absorb grammar rather than studying it. It seemed a waste of time to learn the grammar of a second language when he could not explain his own, though he knew it unconsciously. His method was mainly produced around the Pareto principle, that studying the most frequent twenty percent of the language would bring him eighty percent of understanding.
One of the main rules was that his students never had to do anything that would not be of interest to them in their mother tongue. The self-directed approach was important because when everything is fun it cannot be boring and learning becomes effortless.
Also Read: What It's Like To Teach English Online: An Online Teacher Reveals Her Secrets!
Colombia
During this time in Colombia Nathaniel developed a deep passion for sharing what he had learned over the years through personal struggle and saw many parallels between Teaching English and Personal training. In both instances, the student is trusting him and he was responsible to build rapport, demonstrating that part of the process involves making mistakes to grow. This way they would feel comfortable to open up and put in their all, whether it was to lift a weight or approaching a stranger to ask for directions.
It was then that he decided to make this accidental project a career where he would get the best of both worlds, as he could continue to travel and immerse himself in new cultures. Once he gained his TEFL certificate he planned to move to Brazil in six months to see how fast he could pick up Portuguese.
Do you want to teach English abroad? Take a TEFL course today!
Teaching English to foreigners was found to be extremely rewarding and he felt he could become a phenomenal teacher as he could fully relate to people's difficulties and learned fear around learning. He strongly believed he could help people shift out of their comfort zone and was optimistic about the future for himself and future students.
Apply now & get certified to teach english abroad!
Speak with an ITTT advisor today to put together your personal plan for teaching English abroad!
Send us an email or call us toll-free at 1-800-490-0531 to speak with an ITTT advisor today.
Related Articles: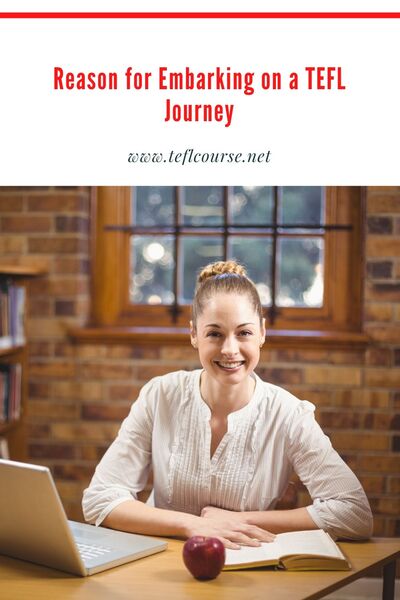 ---
---