Qualities of a Good ESL Teacher
Becoming a teacher of any nature requires a good amount of skills, but becoming an English as a foreign or second language teacher requires a special batch of skills. All types of teachers should have the same general qualities; communication skills, patience, good listening skills, the ability to connect and build relationships with students, hard work ethic, preparation, and organization, and be friendly, personable, and approachable. Being a teacher means interacting with people for most of, or part of the day, and understandably sharing your knowledge, with the students.
This post was written by our TEFL certification graduate Bailey E. Please note that this blog post might not necessarily represent the beliefs or opinions of ITTT.
Classroom Style
Specifically teaching English as a foreign or second language, the classroom setting becomes a lot more different from that of a traditional one. A classroom can be online, of mixed ages, and even of mixed languages, where it is hard for everyone to communicate. To teach English in this manner, I feel that it is incredibly important to be passionate about what you are doing, understand the impact that learning English can have, and understand the difficulties of learning a new or second language. English is today's world is the key to so many different opportunities; business matters, going to an English school, exchange, or a career opportunity, the level of English needed is so important. As an English teacher, we hold that in our hands to teach students well, and make sure they are prepared for whatever goals they have involving English.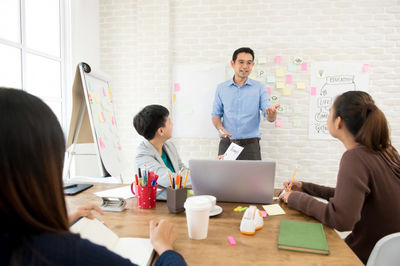 Also Read: How To Start Your Own ESL Teaching Service
Understanding Students' Challenges
When teachers understand the difficulties the student is going through, and the struggle of learning a new language and being lost, it becomes much easier to relate to the student and to understand how to teach them better and not worse. We've all had bad and amazing teachers in our life, and in the same sense that teachers take strategies or ideas that worked well from good teachers, English teachers can take strategies and ideas that helped them learn a new language as well. It is very important to be able to relate to students and to give them the tools they need to learn English.
Also Read: How long does a TEFL course take?
My View on Teaching Qualities
The last thing that I find incredibly important in being a teacher is the ability to adapt. As I went through this course and studied every unit, I found a common thread; that as there are a structure and a way to do things, there are many different types of students, teachers, and ways of learning. How some teachers teach I may not be able to learn, and how some students learn, my students might not be able to. Every classroom and person is built off of a different set of circumstances, and understanding those circumstances and adapting your teaching to them can affect how well the students learn. Teachers should be able to analyze what is working and provide emphasis on that and minimize what isn't working well in your classroom.
Do you want to teach English abroad? Take a TEFL course!
There is no one right way to teach English or to be an English teacher, but having these qualities is important no matter how the style of teaching or location. Being patient, understanding, caring, relatable, hard-working, friendly, flexible, and a good listener, are important to being a good teacher, and more importantly, good English as a foreign or second language teacher.
Apply now & get certified to teach english abroad!
Speak with an ITTT advisor today to put together your personal plan for teaching English abroad.
Send us an email or call us toll-free at 1-800-490-0531 to speak with an ITTT advisor today.
Related Articles:
Check out what our course grads say in our many video testimonials!
---
---