Problems Japan Faces in Developing English as a Second Language
There are several challenges Japan faces when it comes to learning English as a second language. Japanese culture is a bubble. Everything, including their ad signs, TV, games, government, studies, work and even the internet is filled with one language; Japanese. In a world of globalization, where your goods and services can come from literally any part of the globe. Japan is one of the few remaining homogenous cultures where English is still seen as an optional language. As the global economy becomes more global, the English language will likely become less optional, but essential. In addition to the cultural issues, Japan's English curriculum in the school is largely unchanged from the '60s according to my Japanese cousins and uncles still living in Japan. Often curriculums are rigid, uninspired, and lack exposure to real-world examples. With changes in the mindset of the students and the curriculum, these problems can be addressed.
This post was written by our TEFL certification graduate Mohammed K. Please note that this blog post might not necessarily represent the beliefs or opinions of ITTT.
Benefits of being bilingual
Last summer during my visit to my home town of Osaka, I met my cousins and uncles. Being fluent in Japanese I had an easy time communicating with them. I talked about my travel around the globe and my family found that very impressive. But when I encouraged them to learn English and do the same, my young cousin brother retorted, "I will never need English because I will never leave Japan." This mindset isn't unique to my cousin. The entire Japanese culture seems to believe that somehow the English language is still optional. Whereas, the facts suggest the opposite. As of 2019, Japan is short all kinds of the labor force, and for the first time in decades, Japan is loosening its immigration laws. According to recent statistics, the immigration numbers grew from 650,000 people/year in 2006 to about 1,000,000/year in 2016. This trend is likely to continue as the government tries to bring additional desperately needed workforce into the country. Additionally, in 2020 Tokyo will be hosting the Olympics and in 2025 Osaka will be hosting the World Expo. Therefore, during the next decade, Japan expects a rapid influx of foreigners into the country. For Japanese people to make the most of this opportunity, they will need to embrace English as their Second Language.
Also Read: Who Is Easier to Be Taught: a Child or an Adult?
School system in Japan
Japanese school curricula can be very controlling. Japanese students by the end of their schooling career will have studied, about six years of English language with a vocabulary of about a couple of thousand words. But it will be unlikely that they could speak the language. There are several reasons why: 1) Most schools use an outdated grammar-translation method. The problem with grammar-translation is that students are taught about the rules of the language rather than the use of it. 2) Japanese classroom culture is very teacher-centric. It is common to find teachers explaining English and writing on the board while students quietly take notes. The problem with such an approach is that students are passive learners, making them uninterested and bored. These curricular issues are often carried by the students in real life and due to lack of practice and poor confidence, it is unlikely that students will ever speak English in the real world. However, with proper systemic changes, all these problems can be addressed and remedied.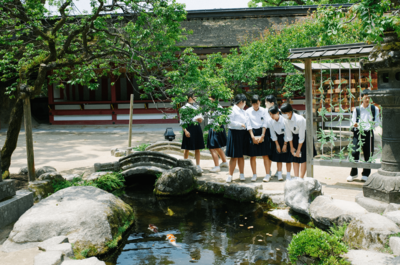 Also Read: Job interview tips for teaching English abroad?
The better method to implement
Instead of the traditional grammar-translation method perhaps changing to the ESA method may be of benefit. Unlike grammar-translation modern ESA, the method relies on Engage, Study, and Activation. In-Engage phase students are encouraged to try various ideas without the fear of making mistakes. During the Study phase, Students are taught new materials, while the activation phase allows students to apply the new knowledge into practice. This method not only teaches grammar that is vitally important to understand and form meaningful sentences but also allows the use and practice of grammar regularly.
Also Read: Will I get health insurance when teaching English abroad?
The goal of this method is to provide opportunities for the students to practice all four critical language skills: reading, writing, speaking and listening. It is vital that teachers reinforce, and review as much of what is taught in the classroom because it may be the only time in the week where students get to practice their English. Additionally, teachers should discourage the use of Japanese within the classroom even if they can speak the language because it can reinforce, "If you wait long enough they will speak in Japanese" mentality. Teachers should also recommend real-life examples that the students may find interesting. Such as new movies, songs or news articles. This will expose the students to real-world examples of the English language and understanding such material can provide vital confidence they need to use the language.
Do you want to teach English abroad? Take a TEFL course!
Japanese demographics as we know them are changing. Its population is becoming more diverse where 1/50 of all newborns are mixed races. With more open immigration policies Japanese will be exposed to larger global culture. This change will come with its challenges, and some of these challenges can be helped by encouraging its people to learn English. With their excellent work ethics and few changes in the way English is taught, Japan can become one of the best English speaking nations in the world.
Apply now & get certified to teach english abroad!
Speak with an ITTT advisor today to put together your personal plan for teaching English abroad.
Send us an email or call us toll-free at 1-800-490-0531 to speak with an ITTT advisor today.
Related Articles:
---
---