Praise in the Classroom: Is it Normal?
Praises are like honey when you are on the receiving end you feel "sweet" or great about yourself. Imagine how your students feel when they are being praised for a job well done. They feel the same way too. According to the Cambridge English Dictionary, praise is defined as, "expressing admiration or approval of achievements of a person." Praise works hand in hand with motivation. If you praise your students when they try to make an effort or when they do extremely well, it will go a far way in boosting their self-confidence and motivate them to want to learn. In doing so, this will help to increase their participation in class, which in turn would be a recipe for success.
This post was written by our TEFL certification graduate Melissa W. Please note that this blog post might not necessarily represent the beliefs or opinions of ITTT.
Benefits
Praises work. Based on educational research done by scholars over the years. Their research has proven that students like to be praised for their work in the classroom, however, one particular research also states that teachers are making little use of it. This was mentioned in one article titled, "Back to Basic Rules, Praise, Ignoring, and Reprimands Revisited" (2009) in the Journal of Intervention in School and Clinic. I am a bit surprised to hear that a lot of teachers are not praising their students enough in the classroom and if they do they are somewhat not effective because they are singing praises generally instead of individually. For example, when a teacher says, "Great job everyone!" or "Nice job class! "This doesn't have much effect on the students or the desired effect as opposed to telling the students individually when they have done well. As a former University student and tutor, I can attest to the fact that praises go a long way in motivating students. You will find that they are eager to learn, they ask questions and they try to participate in in-class activities.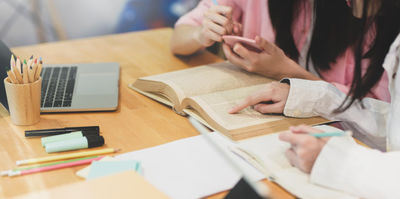 Also Read: How much does a TEFL course cost?
Proof
Effective praise works wonders and I think it is a very important strategy in the classroom. It not only sparks motivation, but it also influences students' behaviors which then produces success or excellence which is the desired goal for teachers. For praises to be effective or, meaningful teachers must not praise their students generally, they should do it individually or privately. Give a smile while praising your students this will go a far way in melting their hearts and boosting their confidence and their studies. Be sincere or genuine when praising your students. Do not offer praise for weak efforts. I believe praises should be offered when it is appropriate to do so and last but not least, do not overpraise your students, doing this will make it less meaningful.
Do you want to teach English abroad? Take a TEFL course!
Praising students is an important technique to utilize in the classroom. It brings about positive changes and results in your students. It increases their confidence level, it motivates them to want to learn and it helps them to persevere and excel. Hence, praises lift their spirit and it drives them to be better students. As Croft M. Pentz once said, "Praise like sunlight, helps all things to grow."
Apply now & get certified to teach english abroad!
Speak with an ITTT advisor today to put together your personal plan for teaching English abroad.
Send us an email or call us toll-free at 1-800-490-0531 to speak with an ITTT advisor today.
Related Articles:
---
---