Personal Teaching Experience Through Teaching Programs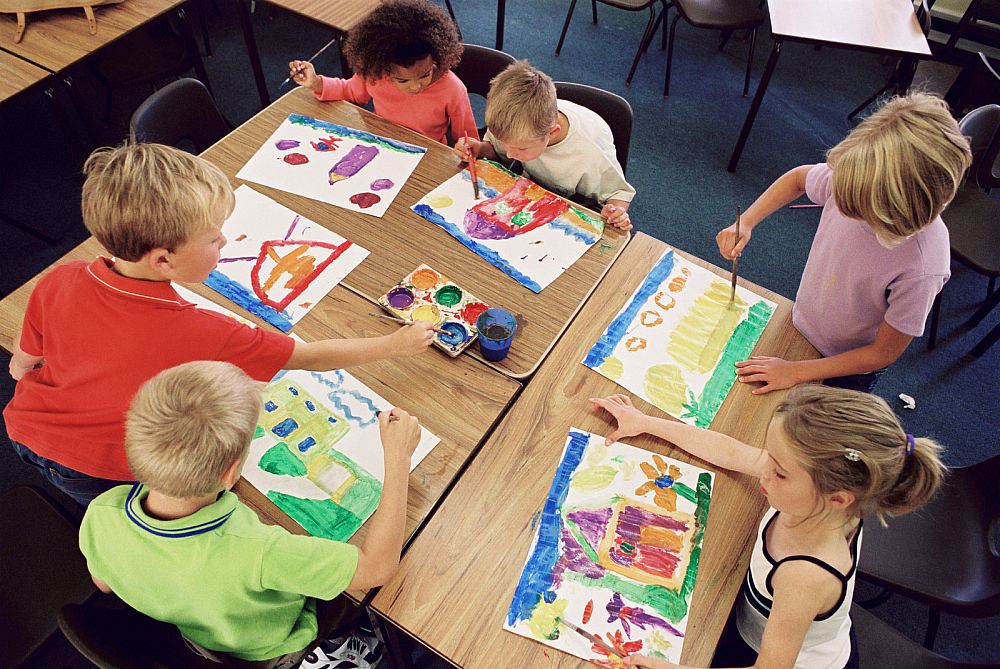 My first experience working as a professional was when I worked as an instructor with the Human Employment And Resource Training (HEART) agency, teaching Front Office Supervision. With the academic and overall development I witnessed in my students, I was eager to embark on this challenging new career. Since then I am convinced that teaching is a career I wanted to pursue. However, due to the unavailability of jobs, I was forced to consider other options.
This post was written by our TEFL certification graduate Vanessa W. Please note that this blog post might not necessarily represent the beliefs or opinions of ITTT.
Au Pair Experience
My search led me to participate in a cultural exchange program, Au Pair, in the United States of America. I worked with a Nigerian family of 5 including 3 children, 2 of which are autistic. For these two years, I was able to make a significant impact on the lives of those children. This experience was not only beneficial to the children but me as well. I was able to appreciate the culture of both Nigeria and America and to develop virtues such as patience, tact, independence, time management, strong interpersonal and multitasking skills. One of my major duties while living with the family was to transport the children to and from school. On many occasions, I was invited by the teachers to sit in the class where I observed the learning and behavioral patterns of these children. From this I was able to do my assessments and evaluations, to understand the different learning styles of children and to improve my coping skills.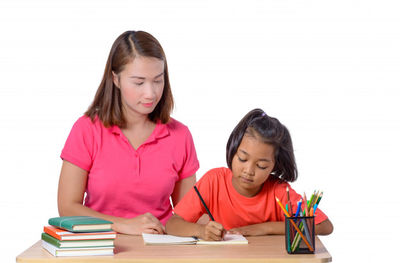 Also Read: Problems for Czech Learners of English
Teaching in Japan
As a result of these experiences, I decided to work as an Assistant Language Teacher in Japan, helping them to persist through the difficulties of learning the English Language. I enjoy working with children and the potential for meaningful and significant interaction was an exciting prospect. This was also a unique opportunity to further experience the authentic Japanese culture and language firsthand.
Working Schedule
I usually work 29 hours per week at two Senior High Schools. I was of the impression that most students at this level would have had a basic knowledge of English but I was in for a big surprise. It is hard dealing with students who are not able to put a sentence together or do not understand instructions. My role here is to assist the main teacher but occasionally I will teach an entire 50-minute class or have no classes at all. I feel that as a native speaker my most valuable skills – conversation, pronunciation and explaining expressions are rarely utilized. The focus is more geared towards passing entrance exams rather than communication.
Also Read: What is the JET Program for teaching English in Japan?
Demand in Employers
The demand to study English is high however; many students do not appreciate the need for the language. I have had several students say to me that English is not important to them as they do not plan on leaving their home country and they do not see the need to use it here. Hearing such a statement dampened my spirit a bit but I have not allowed it to deter me from teaching English. Some students are interested in learning and so I genuinely try to make a difference in the classroom by encouraging English conversation.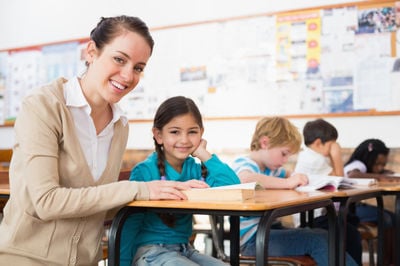 Students' Peculiarities
Working at low-level schools the students lack motivation. Getting them to participate in class is very difficult and I have sought advice many times on how best to tackle this problem. While there are some that lack interest and motivation there are others who are afraid of making mistakes so even if they know the answer to a question they prefer to remain quiet. I recently did a lesson with the target language "Would you please ~?" To practice this language structure, students played a game called Hidden Point Cards. Each student in a group would draw a card and then ask the student to their left "would you please ~?" if the student thinks they want the card they say "sure" and receives it. If the student does not want the card they reply "sorry" and the student who drew the card must keep it. When the last card is played students tally their points. A person with the most point is the winner.
Also Read: What is the EPIK program for teaching English in South Korea?
Favorite Activities
During this activity, I observed that students like competitive activities. They all participated and enjoyed it immensely. It is such a great feeling when the students understand and take part in the lesson. Since then I try to plan my lessons with activities that are a bit competitive. I have also observed that students will not participate in an activity if they do not see the purpose of it. So I try to give incentives such as points, stickers or reward stamps. Some students are shy to talk in front of the class, so I have a one-on-one conversation with each student outside the classroom. They have to talk about a particular topic for 3 minutes in English, for example – my weekend or my hobby. They would tell me about theirs then ask about mine.
Do you want to teach English abroad? Take a TEFL course!
My goal here is to form international friendships and understanding through a shared language and give me another cultural experience overseas. I believe that I possess professionalism in all areas, is adaptable and equipped with the physical endurance to carry out my role. I am also interested in foreign language acquisition which will equip me with better communication skills in an emerging global landscape.
Apply now & get certified to teach english abroad!
Speak with an ITTT advisor today to put together your personal plan for teaching English abroad.
Send us an email or call us toll-free at 1-800-490-0531 to speak with an ITTT advisor today.
Related Articles: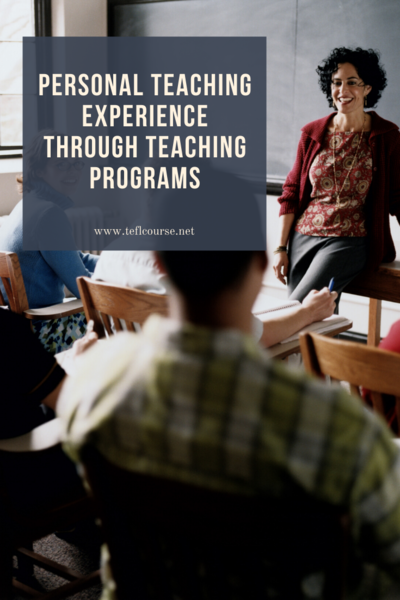 ---
---