Personal Teaching Experience in a Chinese Training School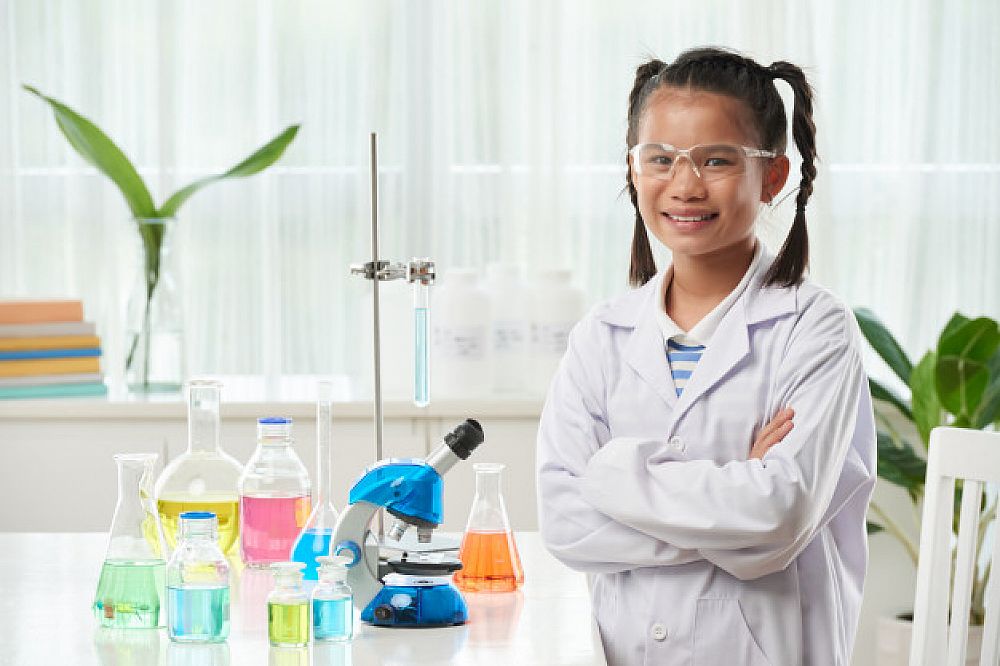 I have been an English teacher in China for roughly 3 years, one of the biggest challenges I face every day is the look I get from the children when they see me for the first time. I stand out a mile away (blonde hair and blue eyes) so they are either very eager to speak to me or they are petrified.
Table of Contents
Do you want to teach English abroad? Take a TEFL course!
This post was written by our TEFL certification graduate Jeanne H. Please note that this blog post might not necessarily represent the beliefs or opinions of ITTT.
Responsibilities
As a training school teacher, we have to do a lot of recruiting demos and then brand new students will come and watch this demo and decide if they enjoy our school, the teachers and the course books that we use. The majority of the students have no English background what so ever, so we are given 45 minutes to motivate as well as convince them to study English with us. As you are seeing them for the first time, I see this equivalent to the first lesson and I like to prepare lots of interesting games and activities for them. Also, it's important to always smile and make them feel comfortable as sometimes they have never seen a foreigner before.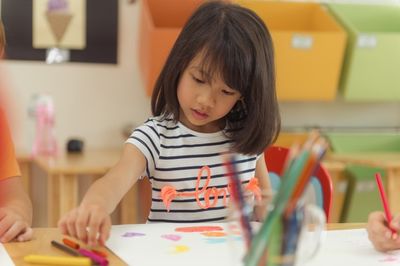 Also Read: The Top 8 Cities in France For Teaching English Abroad | ITTT | TEFL Blog
Benefits
The best part about being a teacher in China is that the students adore you, they idolize you and will hardly skip a class. As a teacher, it's the best feeling and of course, when they don't miss a class there is no need to make up the lesson. So both the teacher and the parents are happy.
Drawbacks
The worst part I would say is the use of language in the class. When they are not confident in English they tend to only speak Chinese and that's one of the biggest difficulties I find. I have to motivate them and try to encourage them by making it a game or bringing in a reward system for the people speaking English.
Classes Structures
Our classes here vary from VIP classes (being less than 5 students) to a normal class (being 18 students at most). We also have one on one but as we have more normal classes those are rare and are more expensive so parents don't necessarily sign up for it.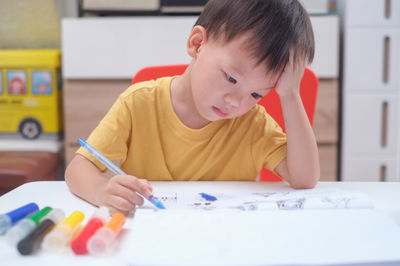 Also Read: Do I need a TEFL certificate to teach abroad?
We have 3 levels:
K Level - being kindergarten level
J level - being Grade 1 to 5
S level - being Grade 5 and above
Age Groups
My favorite level to teach would be the K Levels. Most of the time they are easy-going, fun and motivated. Playing lots of fun and interesting games keeps them focused and the lesson then runs smoothly.
My least favorite level to teach would be the S levels. They are older and the majority are forced by their parents to be in the class as they need English to be accepted in the top schools and universities. So they are not motivated and most of the time they are quiet and don't bring a bubbly vibe the K levels would bring.
Do you want to teach English abroad? Take a TEFL course!
In my teaching style, I'd say I'm strict but fun. I make sure my students know my rules by repeating them often and enforcing a class monitor to observe and keep it under control. I also have a creative team and point system, I print out the latest or favorite characters and they get to choose or pick their team and draw hearts or stars and sometimes points involving the characters. Eg. If it's a princess as the team character I would then draw a crown as their points.
Apply now & get certified to teach english abroad!
Speak with an ITTT advisor today to put together your personal plan for teaching English abroad.
Send us an email or call us toll-free at 1-800-490-0531 to speak with an ITTT advisor today.
Related Articles: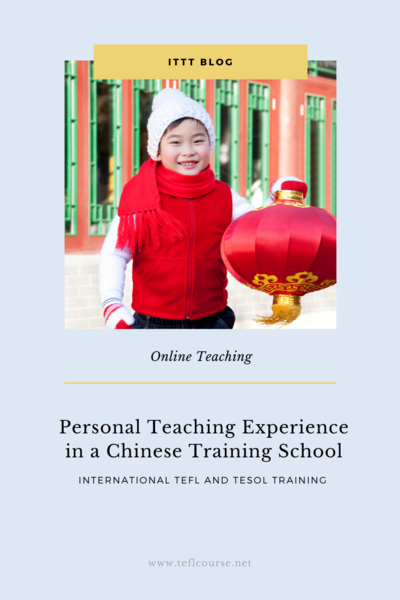 ---
---