How Your Teaching Experience Can Help You With a TEFL Course
Through my personal teaching experiences, I have found teaching kids to be both a fulfilling and rewarding endeavor. I have now realized that teaching is something I want to pursue as a profession. Being able to personally connect with the youth of all ages and to have them gain new knowledge has had a positive impact on me. I know that through my teaching engagements I have had a positive impact on my students as well. This is why I believe my personal teaching experiences will help me be successful with TEFL.
Table of Contents
Are you ready to take a TEFL course?
This post was written by our TEFL certification graduate Trevor L. Please note that this blog post might not necessarily represent the beliefs or opinions of ITTT.
Important Skills
In my personal teaching experiences, I have taught a variety of skills. One of the skills I have taught kids, at an organization which focused on behavioral health, was life skills. During a life skills activity, I was able to pull my group together and have a meaningful discussion. One particular discussion that interested me was about personal values. Each kid, as well as, staff members, were able to actively participate in the discussion to share the things they found important to themselves. This gave each kid not only the ability to share safely and feel respected but also how to respect others. They were also able to identify and express their own values and morals without fear of repercussion. This life skills activity was enjoyable for me because I was able to teach everyone about their peers and staff, in order to gain common ground and rapport. Building rapport was also an important role in my personal teaching experiences. It was important especially when it came to teaching coping skills. Coping skills are a way to help each kid identify a specific method they can use to regulate themselves emotionally, as well as, keep them focused on an activity. If I did not have a rapport with each kid, I would not be able to help them focus or identify when they needed a coping skill. These are just a few of my experiences at this organization which helped me become a better teacher.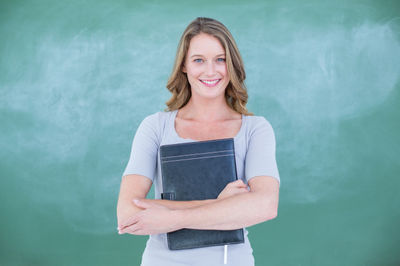 Also Read: Should I take a TEFL course online or in a classroom?
Team building and Leadership
In addition to working at a behavioral health organization, I have also coached football. Coaching football for kids, grades 2nd through 7th, was a very rewarding experience as well. I feel that some of the important things I taught them in this sport were to be coachable and to develop team building skills. I taught these two skills by demonstrating leadership as a coach, as well as, setting the standards for how the kids should act as players and teammates. To do this, I provided my team a fun, but controlled experience, to help them achieve their goals. By setting rules and guidelines at the beginning, I was able to have each player go after every challenge that was put in front of them. I had it known that even if an error or mistake was made, they could still come back from each challenge with something new they learned, needed to work on or improve upon their existing skills. In the beginning, each player on the team was unfamiliar with one another. They were taught and encouraged to work together as a team in order to be successful. Although each player did not see each other outside of the sport, we built chemistry by taking time to get to know each other as people off the field. Being coachable and being team builders can equate to being teachable and working well with others in the classroom.
Also Read: Business English as a Matter of Modern Communication
Influence on My Teaching
Through my experiences working with kids, I have developed many skills that will benefit me as a teacher. One of the skills I had gained was patience. With teaching and coaching younger kids and youth with mental health disorders, I have found that when you give instruction you need to break it down into smaller pieces because the kids learn at a slower pace. Much like with new English learners, the kids that I taught and coached had little to no prior instruction to what they were learning or had trouble understanding what was being taught. Furthermore, I have been able to be more aware of the kids' individual needs. Through my awareness, I was able to recognize when a kid was struggling or needed more clarification on what they were learning. Since each kid is at a different learning level, I have learned how to adjust the lesson or activity, so that each kid is included and actively participating.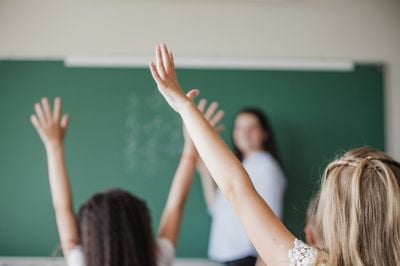 Are you ready to take a TEFL course?
Overall, my personal teaching experiences have provided me opportunities to become a better person and teacher. With the skills that I have gained, I know that I will make a difference in teaching students the English language or any other subject or skill.
Apply now & get certified to teach english abroad!
Speak with an ITTT advisor today to put together your personal plan for teaching English abroad.
Send us an email or call us toll-free at 1-800-490-0531 to speak with an ITTT advisor today.
Related Articles:
Listen to this blog post:
---
---