My Journey as an English Teacher Abroad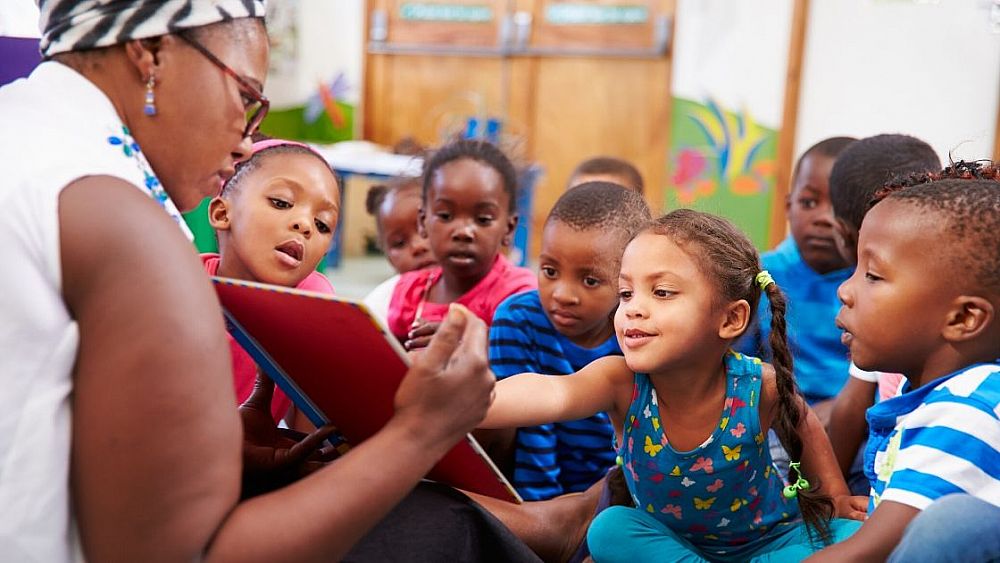 Ever since I was a little girl, education has been a huge part of my life. My mother was a teacher at the elementary school I attended and also taught me and my sisters Japanese after school in our home. I have always been inquisitive, constantly asking questions to my parents and teachers about topics I was interested in and about things I didn't quite understand.
Table of Contents
Do you want to teach English abroad? Take a TEFL course!
This post was written by our TEFL certification graduate Kim S. Please note that this blog post might not necessarily represent the beliefs or opinions of ITTT.
My learning experience
I always enjoyed learning and loved the feeling of accomplishment when I received high scores on tests and other assignments. My favorite subjects were reading, writing, and spelling. Outside of school, you could always find me either with a book in my hand, lost in my world reading about faraway lands and amazing adventures, or a pencil in my handwriting about my adventures and make-believe stories in my journal.
In the classroom, I always admired my favorite teachers who encouraged me when I was struggling and praised me when I excelled. Of course, there were a few teachers I did not especially like and I remember thinking to myself that if I were the teacher, there are things I would do differently from said teacher to avoid boring classes and worst of all bored and unmotivated students. So it was only natural that I grew up wanting to become a teacher.
Also Read: The Top Travel Apps to Use While Traveling In Italy
Teaching Experience in Japan
After graduating from university with my bachelor's in English and a minor in Japanese, I found my way to Japan where I landed a great teaching job as an English conversation instructor at a private English school. The majority of our clients were business professionals who wanted to improve their English skills for work. We also had several people who enjoyed learning English and wanted a place where they could practice their communication skills. Our classes were one-on-one or semi-private with two students, and therefore each lesson was based specifically on the clients' individual needs and requests. Most of our clients were adults but there were a few students from elementary school and junior high school whose parents wanted them to improve their English skills to pass the Eiken or TOEIC exams or for future study abroad opportunities. Also, we had many university students that wanted to use English in their future jobs or study abroad programs.
When a new client joined our school, we gave them a trial lesson including a brief interview and level assessment. Then, we discussed the client's needs and started the lesson planning session where we talked about the kinds of lessons we would teach as well as texts we would use during the lesson. Some clients preferred free conversation type lessons while others wanted to focus on a more structured lesson with clear goals.
Also Read: 5 Best Activities to Implement in the Classroom
Benefits of being a teacher
Working as an English instructor was perhaps the most interesting job I have had because I was able to meet and interact with business people from all types of job industries and other people whom English conversation was either a tool they could use in their lives or as an enjoyable hobby they wanted to continue. Through this job, I formed many good relationships with people because our lessons were private and it was easy to make the lesson plan according to the student's level and needs. It was so rewarding to become a part of a student's journey in learning English and oftentimes when a student would share his or her experiences with me where using English has advanced their careers or helped them to enjoy a vacation abroad in an English-speaking country, it motivated me to not only continue working as a teacher but to improve my skills to become a better one.
Also Read: 5 Common Problems for Arab Learners When Studying English
Business
After six years at that company, I decided that I wanted to start my English class and I was allowed to work together with an English teacher who was a Japanese national. She had started her English class called "Moms & Kids Eigo no Asobi," which is a class where moms bring their toddlers and together learn English through songs, dance, and games. Paired together, we worked very hard to build our class and now we have many students and different classes that range from a baby's class to an elementary school class.
My business partner and I are constantly improving our teaching methods through trial-and-error, research on the internet and books, and attending teaching seminars. Teaching children has been both extremely rewarding and at times quite challenging. However, I am motivated to continue because of two main reasons: the first one is that being a teacher is a passion of mine that sparks my inner inquisitive spirit and matches my personality and the second reason is that because I am a mother of two young children, teaching other children has helped me immensely in raising my own.
Do you want to teach English abroad? Take a TEFL course!
I would like to advance my knowledge and skills and therefore I decided to take this ITTT course. I am so glad that I did because I was able to review and create a solid foundation of English grammar, learn the necessary skills of teaching, and gain several new ideas and materials I can use in my classes. There were so many things that I learned during this course and that I can apply to my own experience as a teacher. I will recommend taking this course to other teachers as well. This course has made me realize that I made the right choice regarding my career in teaching English and that my journey will continue for many, many years to come.
Apply now & get certified to teach english abroad!
Speak with an ITTT advisor today to put together your personal plan for teaching English abroad!
Send us an email or call us toll-free at 1-800-490-0531 to speak with an ITTT advisor today.
Related Articles:
---
---