Motivation in Preschool Classrooms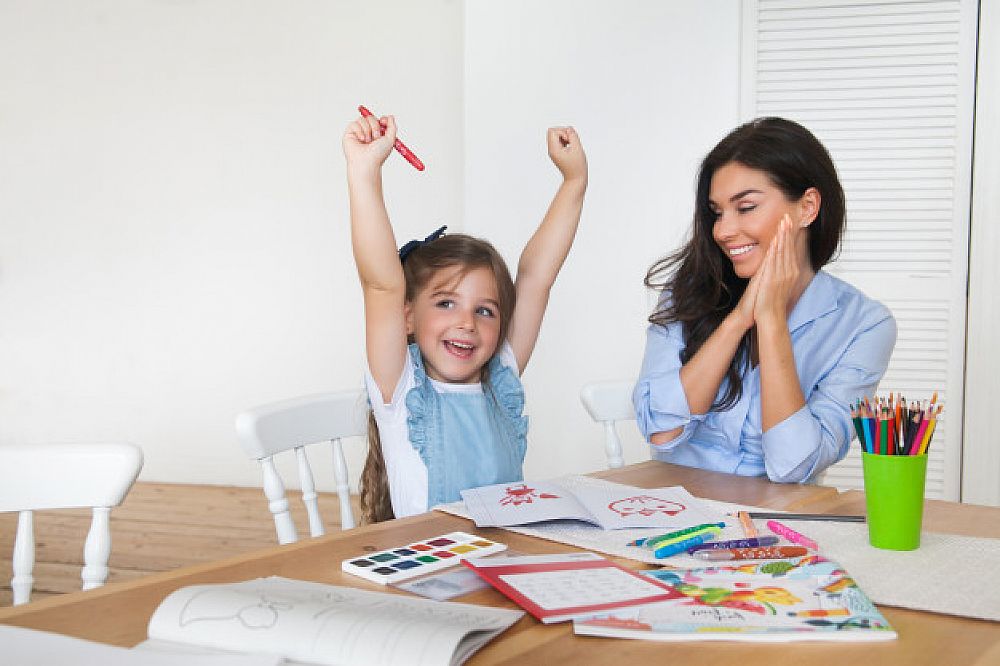 I have chosen this subject because I have some experience in teaching young learners and motivation has always been a hot topic of discussion with my peer teachers.
This post was written by our TEFL certification graduate Lenuta M. Please note that this blog post might not necessarily represent the beliefs or opinions of ITTT.
Young learners have a short attention span and teachers or educators have to manage this issue in the first place. When dealing with teaching English to little ones, a first step is capturing their attention and interest since the intrinsic motivation is not yet developed. One method is to engage them using songs and movements. Even if they don't understand the lyrics, the rhythm and teacher's body language is attractive and will be interested in finding out more like meaning at first and then moving into trying to copy and sing aloud.
Young children, especially preschoolers, learn through play.
An ESL class should be filled with lots of games, actions, competitions. Making class fun is a surefire way to up motivation levels. When students are having a good time, they'll be more engaged in learning. Their motivation will come from them rather than from the teacher. Teachers just have to find the best ways to help students have a good time while they learn. Game-based learning is also an effective motivation for team-based learning – which can be particularly beneficial for preschool children in a classroom setting. Students typically try harder at games than they do in courses. Games are more engaging. There is also a competitive aspect of playing games. Students are trying to compete or win, on behalf of themselves or their team. They may strive to perform at a higher level to earn more points for their team or because they want the opportunity to play.
Also Read: Why Teaching English in Chile is Awesome and Will Change Your Life
Enthusiasm is another important aspect to be taken into consideration.
If your students see that you're sincerely enthusiastic about teaching, they're likely to become enthusiastic about learning. Especially with young students, keeping a positive attitude, smiling, and having good energy help motivate them in showing the same back to you.
Focusing on students' interests is also a top weapon to keep up their motivation. When learning engages children in areas and subjects of interest, learning becomes fun and children engage in learning. For example, if they like princesses the teacher should support this by finding related activities like songs, games, cartoons, audio files, dolls. When you find a topic that fascinates them, it is more likely that they will express themselves easier, they will feel more confident and open to learning more vocabulary.
Also Read: "Authentic" English: 3 Tips for Implementing Authentic Materials in Language Classrooms
Feedback is also an important tool when teaching preschool students.
It is very important to recognize and celebrate students' achievements because this age requires constant positive reinforcement to keep them motivated to learn and to challenge themselves to do better. This feedback may come in the form of enthusiastic praise, high fives, or rewards such as stickers, points, or a favorite cartoon to watch at the end of the semester. Either way, constructive feedback does wonder in the classroom, helps teachers to deal even with some very shy and introverted students.
Last but not least, building strong relationships with the young ones is key to successfully motivate them to learn English. Young students need to know the teachers love them, protect and care about them. Asking their opinion or let them choose an activity not only makes them feel in control (which is one needed feature at young ages) but shows them that you trust them or that you as an educator care about their feelings. Another method I've used in the classroom with total success was to give responsibilities to students who are not necessarily the best in learning or the most well behaved. By choosing them to hand out the worksheets for example shows them that I believe they are capable, I feed their confidence and I build on our relationship.
Do you want to teach English abroad or online? Take a TEFL course!
The motivating student is a part of every teacher's job. Sometimes it's harder than one might think, especially when you teach English in a foreign country and you don't know the local language. But keep in mind that if you teach with lots of enthusiasm if you keep a fun atmosphere in the classroom, if you build strong relationships, if you engage your students and show them the words in a clear manner, if you praise their efforts and make every class a 'discover something new' class, then you will surely succeed.
Apply now & get certified to teach english abroad!
Speak with an ITTT advisor today to put together your personal plan for teaching English abroad!
Send us an email or call us toll-free at 1-800-490-0531 to speak with an ITTT advisor today.
Related Articles:
Check out what our course grads say in our many video testimonials!
---
---