Lesson Planning and its Primary Goals as They Are
This post was written by our TEFL certification graduate Jenny M. Please note that this blog post might not necessarily represent the beliefs or opinions of ITTT.
What is lesson planning?
The fundamental of lesson planning is just like how someone would be planning for an upcoming vacation trip. This planning includes an objective, anticipated problems, places to visit, and also the amount of time needed for each activity. Lesson planning is similar where it will lists out how the lesson will proceed step by step through the different activities within different phases and also how much time each step will take. Although planning is required, it is best to be flexible to slight changes as long as the end objective of the learning lessons is achieved. Lesson planning should not be over-planned like a script, but when lessons are under-planned, there will be no direction and end objective achieved for the class.
Also Read: Lesson Plan: Teacher's Trajectory of Delivering Knowledge
Positive outcomes from planning
Preparation for classes not only includes planning, but it also requires information that was written down during previous lessons. A lesson plan records what a class has accomplished and which materials have been used as well. It is a best practice to record the expectation of students by the end of the class and how to make it a reality because this will help the teacher to think strategically about available time. Furthermore, lesson planning can also help keep the classroom on track and moving in the right learning direction without necessary delays. When students are motivated to participate in certain activities, it is best to allocate more time to such activities and postpone other tasks. If time is not used effectively, lessons can get delayed and sidetracked which would affect students' productivity and eventually the end objective of the classroom.
On the other hand, Teachers cannot remember everything that happened within a classroom so having a record would be the best practice to know what has been covered in class and the activities that were used. This information is not only important for the teacher to not lose track during the lesson, but the written record will help the next teacher or substitute teacher to understand basic information about the class level and to cover the class. Also, the record can give an idea of how well the teacher is performing in class and how effective the lesson plan. The end result will create a more balanced lesson within the classroom instead of overloaded course-book materials or activities for students. Lastly, lesson planning can increase confidence within teachers because they have planned the lesson step by step and will know what to expect.
Do you want to teach English abroad? Take a TEFL course!
Although lesson planning can require effort and time, the importance of planning is crucial and beneficial to everybody within the classroom. By planning lessons step by step, the teacher can be strategic about the use of time and can have more control over the delivery of lessons. Also, the written information can aid in keeping the classroom on track and could even be helpful for substitute teachers to cover the unfamiliar class. Overall, lesson planning can contribute to a teacher's confidence level which can motivate students to be motivated to learn English.
Apply now & get certified to teach english abroad!
Speak with an ITTT advisor today to put together your personal plan for teaching English abroad.
Send us an email or call us toll-free at 1-800-490-0531 to speak with an ITTT advisor today.
Related Articles: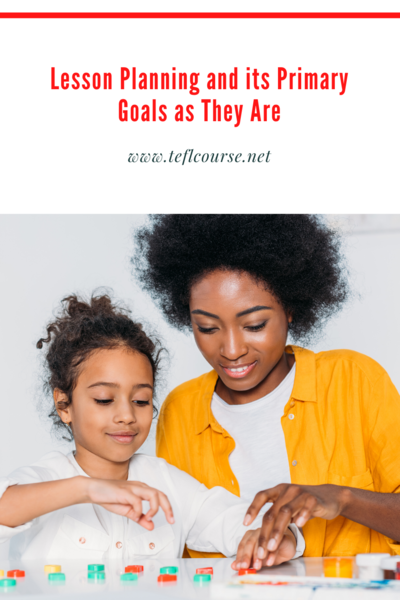 ---
---