Storytelling Activities for the ESL Classroom
Storytelling can be useful to enhance students' imaginations as well as improve a wide variety of skills such as listening, comprehension, order, memory, and vocabulary. It is targeted for all ages, but best to start earliest possible to allow students to develop a liking towards reading. Storytelling can come with different forms of follow-up activities to further increase teaching efficiency as well as to check understanding of the students through elicitation. This essay will be focused on mainly storytelling activities for young learners in schools.
This post was written by our TEFL certification graduate Jin K. Please note that this blog post might not necessarily represent the beliefs or opinions of ITTT.
Activities
Reading stories and create a cliffhanger, this keeps the children wondering what happens next. This type of activity boosts imagination skills as they will try to carry on the story. As the teacher, it is good to pick up ideas given by students and continue asking what happens next in the story, no matter how ridiculous the story might turn out. By using the students' ideas in the story, will create a sense of the student belonging in the class and will encourage future interaction from the student. This activity increases student talk time and reduces teacher talk time, however, the class can get very noisy as students try to shout their ideas across to the teacher.
In contrast to the previous point, with proper class management training, a teacher should be able to keep the class in a controlled environment, for example, using a bell or hand signal indicating silence and order is required before continuing. The teacher can have printed pictures or slides premade to bring the story back to track and gain control of the activity. The teacher should pick students who have a low participation level to high-level participation, student roughly at a ratio of 2:1.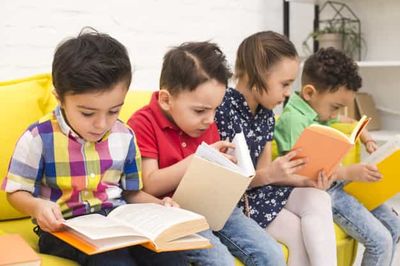 Also Read: What Really Is the Role of the Parents in Education?
Reading stories and answer short questions, as mentioned in the introduction follow up an activity such as short answer questions that can help the teacher check how well is the student's listening skills and ability to comprehend the story. For young learners, questions can vary from one-word vocabulary. For example ("what color dress did Mary wear?") would suffice. For much higher level students questions such as (what happened to the first pig after the house got blown away?). Sometimes answers received from the class are incomplete, the teacher will have to complete the sentence, but with the help of the students. The teacher could mouth the word slowly but not spoon-feed the student. Techniques learned from this course, such as calling out student names at the end of the question is useful in ensuring the student is at maximum concentration the whole time.
Song type stories, students learn well through visual, songs, and games as taught in this course. Song type stories such as three little ducks, Humpty Dumpty works wonders for young learners. Not only the nature of the story is a song, but with pictures/cartoons will make the story vivid and interesting. The teacher can start by telling the story using the pictures and explain the moral of the story, ending the class with a sing-along. Another alternative is to end a class with a role-play activity, were cut out props, are used with/without the singing.
Also Read: How long does a TEFL course take?
Experience
I have been teaching kindergarten in China for almost a year in music and English. Students at this age are all absolute beginners developing unique receptive and productive skills. Students can understand and listen to simple stories (vocabulary friendly) and blurt out a word or two; but unable to read or write. Facial expressions, body language, and overreaction is key here, overreaction to realia and pictures if available will help the students understand the story faster at the same time helps boost vocabulary learning.
Do you want to teach English abroad? Take a TEFL course!
There are many other classroom activities that a teacher can carry out, but to keep in mind the language point of the lesson as not to be carried away from it. Always keep a lesson plan in hand and NEVER use the student's native language, no matter how tempting it is.
Apply now & get certified to teach english abroad!
Speak with an ITTT advisor today to put together your personal plan for teaching English abroad.
Send us an email or call us toll-free at 1-800-490-0531 to speak with an ITTT advisor today.
Related Articles: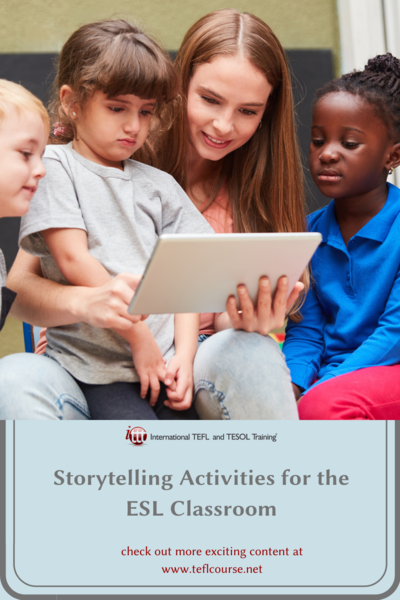 ---
---