Incredibly Easy Rapport Building Techniques for Your ESL Classroom
It doesn't matter what industry you're in or what position you hold, knowing how to build rapport can bring you countless opportunities. Generally, rapport is characterized by positive thoughts and feelings of closeness. Some people might argue that this is all a natural gift, either you can build rapport with people or you can't. However, this is not certain. Rapport can develop naturally, but anyone can also nurture and improve rapport, just as they can any other skill. Rapport forms the basis of meaningful, close and harmonious relationships between people. Connection senses that you get when you meet someone you like and trust, and whose point of view you understand. It's the bond that forms when you discover that you share one another's values and priorities in life.
This post was written by our TEFL certification graduate Phatsimo M. Please note that this blog post might not necessarily represent the beliefs or opinions of ITTT.
The Essence of Rapport
Rapport must be a two-way connection between people, so it's not something that you can create by yourself, it should be between two parties. The most common teacher behaviors contributing to the development of rapport are, in order: showing a sense of humor; availability, encouraging class discussion; showing interest in them, knowing students' names; sharing personal insights and experiences with the class; relating course material in everyday terms and examples, and understanding that students occasionally have problems arise that inadvertently hinder their progress in their courses explain your course policies and why they are what they are.
Also Read: Are online TEFL courses valid?
The Power of First Impression
Another thing, one should check their appearance, at all times, first impressions count, and your appearance should help you to connect with students, not create a barrier. Be culturally appropriate, smile and relax, that is to say, do not be tense. It's important to be genuine and sincere and to avoid overdoing things. Don't make up an interest or try too hard, just to create rapport. Not only can this seem desperate and off-putting, but it can also dent your credibility. Rapport isn't just a tool for building relationships, though; it's often the foundation of success. When you have a rapport with someone, you're better placed to influence, learn and teach, particularly as the trust that you've built up means other people are more likely to accept your ideas, to share information, and to create opportunities together.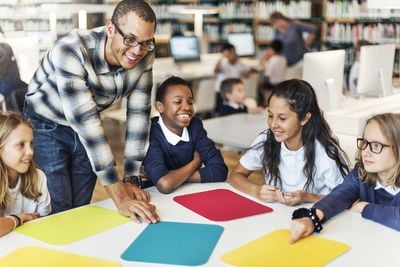 Also Read: How does the lifetime job support service work?
Benefits of Strong Rapport
The most common positive effects of rapport on their academic behavior are, in order: to increase their enjoyment of the teacher and subject matter; to motivate them to come to class more often and to concentrate or pay more attention in class. Thus, rapport seems to facilitate both student motivation for learning and their enjoyment of the course and enhances student receptivity to what is being taught. Teaching is a social endeavor, and some measure of teaching and learning success rests on recognizing the importance of our relationships with students. The quality of relationships will be determined by both instructor and student behaviors and characteristics. Instructors can work toward establishing rapport by engaging in the behaviors and striving to communicate goodwill. Professor-student rapport will increase the likelihood of positive outcomes for both students and teachers.
Do you want to teach English abroad? Take a TEFL course!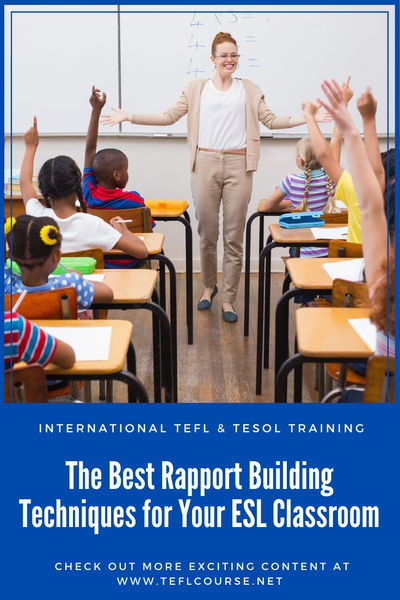 ---
---