Important Personal Qualities for English Teachers
I came to China about a year ago now, I left America with just the items in my backpack and enough money to eat for a few days. Coming to China was the biggest change I have had in my life (for the better) and it has opened my eyes to many opportunities I could potentially pursue. I came here alone to meet my best friend and his uncle, who runs an English school with foreign teachers.
This post was written by our TEFL certification graduate mitchell c. Please note that this blog post might not necessarily represent the beliefs or opinions of ITTT.
Important Decision
My best friend's uncle suggested I go to college and get my TEFL to become an English teacher for him. All my life I had never imagined I would ever become an English teacher, but after seeing his teachers work and seeing how happy and careless the students are and how adoring they are of the teachers, I had a sudden change of heart. Barry (my best friend's uncle) allowed me to sit in a few classes to watch them teach, and let me teach briefly to see if I would like to do it myself. I've seen many teachers work for him, a lot of them were friends of mine in America, and a few were people none of us had met previously, but we gave them a chance anyway. The teachers we didn't know previously, had obvious differences in their personalities and enthusiasm. They fired 3 teachers in the past few years, and all of them were missing key qualities to make a good English teacher. Because of this, I firmly believe that there is a major difference between a teacher who enjoys his/her job and working with children and one who doesn't.
Also Read: Where are the best places to teach English abroad?
Teacher's Motivation
First, a teacher who isn't motivated will not be willing to take the extra steps to make a class enjoyable and motivational. In a blog written on NCWIT by Alfred Thompson, he said "Teachers with passion inspire students. They get students interested and even excited about what they are learning. Passion is what makes students decide to study more." I find this to be extremely true after seeing those teachers who got fired fail so horribly. Those teachers had no passion for their jobs or the students and all their classes were failing to progress nearly at all. I believe they failed to teach their students because they were not truly passionate about teaching this subject or teaching in general.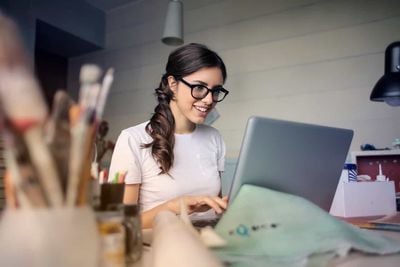 Approach to Teaching
"Good teachers will find a way to get more interested in what they are teaching and to make things more interesting for their students. It requires a little more work, a little more imagination, and maybe even a little acting ability. The best teachers make learning interesting, exciting and important. The teachers who do that well deserve our support and most of all our gratitude." This quote is from the same blog post in the previous paragraph, and I think it applies to every teacher. Teachers may even be passionate about teaching, but if they are not passionate about the subject that they are teaching they will need to put in extra work to make the class interesting and exciting for the students.
Do you want to teach English abroad? Take a TEFL course!
As discussed, if a teacher is not motivated to teach a class it will show in the student's progression throughout the course. The students will not be motivated themselves and will likely not focus or maintain interest in the class enough to take what they need from it. Lastly, even if a teacher is passionate about their job, they may not be passionate about the course that they are teaching, and to acquire the proper attention, excitement and interest from a class the teacher must do their best to do a little more work, have a little more imagination, and even a little better acting ability to maintain the same kind of motivation they would use for a class they are passionate about. In conclusion, many qualities make a good teacher, but the most important ones, in my opinion, are the teacher's passion, motivation, and overall enjoyment of the job.
Apply now & get certified to teach english abroad!
Speak with an ITTT advisor today to put together your personal plan for teaching English abroad.
Send us an email or call us toll-free at 1-800-490-0531 to speak with an ITTT advisor today.
Related Articles:
---
---