How Volunteering in China Opened My Eyes to the ESL World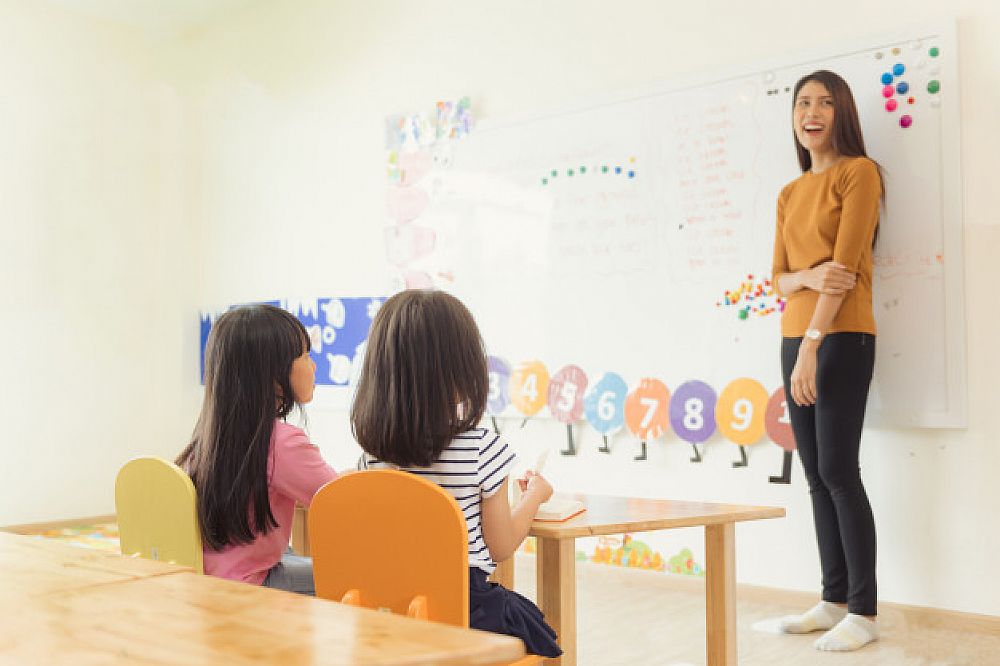 In the summer of 2016, my college mates made plans to volunteer abroad through an organization called AIESEC. After discussions and debates with each other, the decision was made for a program in China. They then proceeded to ask anyone who'd be interested in joining them. After a day of thinking and asking my family, I decided to join the team. We were a team of 4 from Nepal. With the dates fixed and visa works done, we were ready to start our 6 weeks journey to a foreign land.
Table of Contents
Do you want to teach English abroad? Take a TEFL course!
This post was written by our TEFL certification graduate Sita T. Please note that this blog post might not necessarily represent the beliefs or opinions of ITTT.
My First Foreign Experience
On the night of arrival, we were welcomed by our buddies, who were assigned to each of us to be our guides and translators. We spent a few days in the main capital, Beijing, before heading to the province where the program would take place. We had a challenging time communicating with locals while there. Even at convenience stores, the employees had little to no knowledge in English. It was surprising to see young working individuals not being able to communicate in simple English in the main capital of a powerful country. It made us all realize the importance of the English curriculum in schools. Our buddies helped us get by so we could get the things that we needed. There were 13 of us from different countries who participated in the program. We were called Global Volunteers.
Also Read: Where can I teach English abroad without a university degree?
Program Overview
Our main program was held in a rural province called Guizhou at a small local school. It was a summer camp program where we had to interact with school children and get them exposed to the outside world. Our main objective wasn't specifically teaching English, it was teaching much more. We taught them English, played games and introduced them to our cultures. We all came up with new ideas to teach after getting to know the children more. The program was for 3 weeks and it wasn't enough for us. As time went by all of us grew closer to the children. The children had grown so fond of us that it was sad to be leaving them so soon. These children had such difficulties in communicating with us yet they adored us and tried their best to know us. It was rewarding to see this and it was a completely different experience for us all. We weren't ready to leave so soon but we had to. None of us expected the outcome and weren't prepared for it. I wanted to do more of it.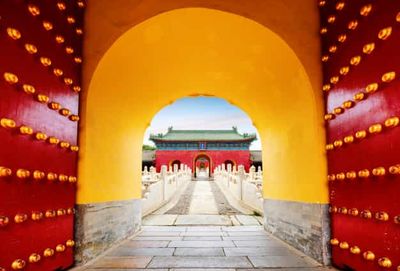 Also Read: What is the JET Program for teaching English in Japan?
Training
We learned a lot from those few weeks. First is the lack of English knowledge amongst 80% and above of the general population, second, being that there are foreigners who have been earning a living by teaching English in China. Our program leader suggested this to us during the final days we had in China and it intrigued me. The idea of spreading knowledge as well as earning and living somewhere new seemed like something I would dream of doing. I started doing my research on how it all works and got a great deal of information on ESL not just in China but in many other countries where English isn't the first language. I spent the next few years on the Internet gaining as much knowledge as I could on being an ESL teacher. I also learned that one of the volunteers from our group started her journey as an ESL teacher in China itself, not long after the volunteering program. This year I decided to start mine and to explore beyond my home country.
Do you want to teach English abroad? Take a TEFL course!
Who would've thought that a volunteering program would lead to a big change in people's lives? It prompted me to step out of my comfort zone and traveling somewhere beyond the home. It made me want to change my plans of having an office job of traveling the world and experiencing completely new cultures while at the same time, spreading knowledge.
Apply now & get certified to teach english abroad!
Speak with an ITTT advisor today to put together your personal plan for teaching English abroad.
Send us an email or call us toll-free at 1-800-490-0531 to speak with an ITTT advisor today.
Related Articles: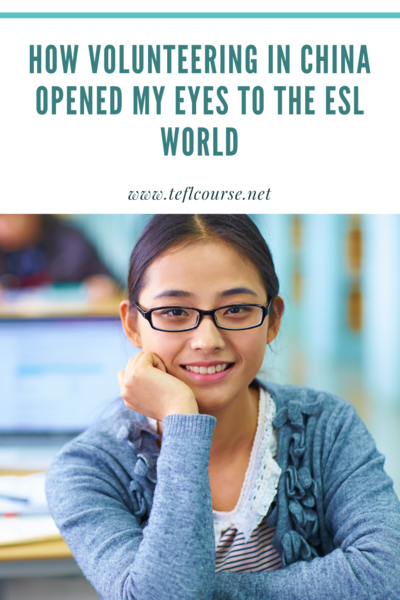 ---
---