How to Utilize the Difference Between One-to-One and Group Teaching
Earning a TEFL certificate has the potential to lead a new teacher down a number of paths where the only uniform outcome is the title "English Teacher". A new teacher could find themselves in a number of situations varying in the nationality and age of the student, as well as level or desired specialization over the course of their career. It is of great importance, therefore, for teachers to be comfortable and confident with this open-ended outcome in order to better plan and prepare for helping their future students, whoever or wherever they may be. An area I find particularly interesting based on my current experience is the dynamic between one-to-one and group teaching. My current job requires a lot of transitioning between the two, and in the process, I've come to feel that they are more connected than I originally thought, despite how different they can be.
This post was written by our TEFL certification graduate Jamie S. Please note that this blog post might not necessarily represent the beliefs or opinions of ITTT.
Specific Features of Group Teaching and Individual Teaching
Overall, group and one-to-one teaching have some acute differences. Though both require detailed and organized lesson planning and solid aims and objectives, one-to-one teaching can be a bit more intensive, at least in some respects. Since there is only one student, the coursework and the lessons are personalized to the specific needs of one person, requiring the teacher to devote a lot of energy to know the student in-depth. This will surely require the student and teacher to share contact information, and considering that cancelations for individual students are common, the teacher may have to go the extra mile to hold their individual students accountable. Unlike with a group, the teacher does not have to worry about varying English levels, differences in motivation, or whether the activities will cause some students boredom while other students are engaged and interested. Instead, the teacher must face the pressure of meeting the expectations of one person who they will be spending a lot of time working closely with, and motivation should hopefully not be an issue since they are often highly motivated. Regardless, this specialized focus can be daunting to some teachers as it is perhaps quite draining and intimidating to have one student depend on them so wholly.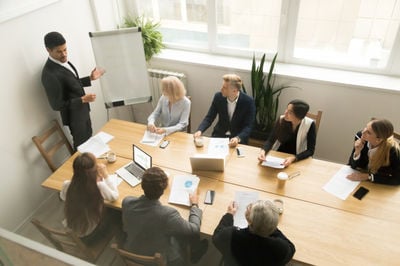 Also Read: The Art of Teaching New Vocabulary
Common Point of View
In fact, teachers often remark that one-to-one teaching can be difficult in that it increases student and teacher tiredness. Given that individual lessons lack the strength of a group dynamic, in which multiple parties add variety and energy to the lesson, both teacher and student must work hard to maintain that energy amongst the two of them. Perhaps this is beneficial in the eyes of the individual student because it forces the teacher to also be accountable and plan effectively prior to each lesson, even though the energy may drag more easily. Group lessons, on the other hand, thrive on constantly changing energy. This thriving energy makes changes in pace and activity much easier to enact fluidly, as long as the students stay well-behaved. Games and activities that involve movement also work better with groups, whereas with individuals, the teacher and student only work with one another. Moreover, the conversation can often end up to be the focus of individual lessons, paired with worksheets or study material from course books, so teachers need to be cautious that they are sticking to objectives and not letting the lessons become too casual.
Ways to Solve the Problem
In order to avoid this danger, when a teacher first meets their one-to-one student, they must conduct a needs analysis, which will give insight into previous language learning experiences as well as the student's main purpose for learning so they can prioritize lesson content. This is a bit more difficult—though still possible and highly encouraged—to do with a large group, as the students will all have varying backgrounds in English learning and maybe less motivated if they are not taking the course by choice. Despite the difference, these needs analyses may hold for groups and individuals, they both require the teacher to approach students with attention to detail. Over the last several years, teaching individuals has been gaining in popularity, especially in the business world, where specialized instruction is particularly fruitful. It is also not uncommon for parents to seek teachers as private tutors for their children. Perhaps the reason for this growth is the high level of intimacy and the focused content it requires, as well as the highly personal interaction, where students gain much more exposure to authentic English. Not to mention, many students that seek one-to-one lessons also likely engage in group classes, so students clearly see the benefit to both methods.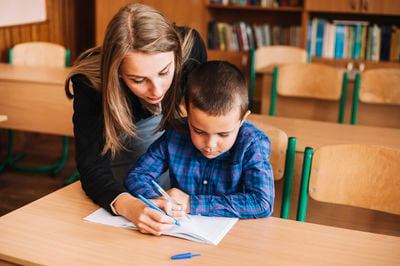 Also Read: Should I take a TEFL course online or in a classroom?
Benefits for Teachers
Understanding how to teach students individually will ultimately make a teacher more effective when it comes to group teaching because better understanding the nuances of highly individualized teaching actually plays a vital role in the success of group teaching. These two concepts must be understood in tandem and executed efficiently as required. I've come to understand through my current position as a teaching assistant and tutor that a group of students, no matter how big, is made of individuals that come from diverse backgrounds with varying needs accompanying their learning styles, capabilities, and motivations. In order to ensure the quality and success of an entire group, teachers should apply their knowledge of one-to-one teaching to the whole, supporting every individual student in the class. This can be achieved by knowing all of the students in a class by name and getting to know their personal interests, which of course is already recommended by TEFL courses. Since motivation levels and learning speed varies depending on the student, if a teacher is attuned to the nuances of all their students, they will be much better able to identify specific problems and propose solutions as they arise, while maintaining an energized progress-centered group dynamic overall. Consequently, teachers must not fear either mode of teaching, since the differences between them will offer insight into how best to seamlessly adapt teaching for one-to-one or group dynamics since all students in a group nonetheless remain individuals.
Do you want to teach English abroad? Take a TEFL course today!
Apply now & get certified to teach english abroad!
Speak with an ITTT advisor today to put together your personal plan for teaching English abroad!
Send us an email or call us toll-free at 1-800-490-0531 to speak with an ITTT advisor today.
Related Articles:
---
---