How to Teach English to Children Online
There are a lot of things to consider when you teach English to children online. Aside from the basic knowledge about the English language, you should also take into account your professionalism as an educator, the suitable place where you'll be setting up your office, the essential devices that you'll be needing for online teaching, and other prerequisites like paraphernalia (toys, flashcards, and visual aids), and computer applications.
This post was written by our TEFL certification graduate John K. Please note that this blog post might not necessarily represent the beliefs or opinions of ITTT.
Professionalism
Let's talk about being professional. As a teacher, you should know how to effectively share your knowledge with your students. Having the right persona is one of the key factors in engaging your students to focus in the online class especially when they don't have a parent or guardian beside them since they can just shut down the computer when they get bored. The total physical response, facial expressions, the right tone of voice, and a general friendly character are some of the principal entities to have a connection with young learners. And as a professional educator, bear in mind that you must be understanding, approachable, encouraging, motivating, optimistic, and highly adaptable to keep your students book your schedule online.
Also read: Top Online Lesson Plan Resources for New and Advanced Teachers
Environment
An impeccable environment at home where you will set up your work station particularly in a noisy and busy household is quite unattainable. A private area at home where you can have all by yourself is fantastic to prevent your family from disturbing you. Your background should be clean and clutter-free so the spotlight is on you or you can design your background with visually stunning decorations that may be beneficial in getting the attention of the young learners. Also, take into consideration that you're teaching in a quiet place, or else you need to soundproof your area to steer away from getting distracted and avoidable circumstances. In short, you should be in a stress-free environment.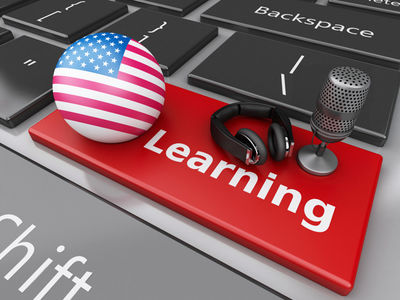 Equipment
You will not be able to teach English online if you do not have the right equipment that can process multiple tasks during class. Choosing between a desktop computer and a laptop is up to you but the specifications should be able to support various computer applications required in having classes online. ESL companies have their own software that requires teachers to operate to conduct classes. You must invest in a good quality headset with microphone that cancels background noises. A good internet connection is also a must to have efficient online classroom experience. Another thing to be concerned about is having a back up of every piece of equipment that you have and also a stand by internet connection and power supply in case of sudden interruptions.
Also read: Getting Student Placement Right - The Best Desk Arrangements for EFL Students
Learning Paraphernalia, Props and Aids
A good number of ESL companies offer lesson materials, modules for beginners or for advanced levels are already appointed to each student in line with the company's level assessment program. It is significant that you, as an online educator, should study and organize the lesson, administer research, plan on managing the things that will relate to the lecture's topic. Most students prefer teachers that are well-prepared and spontaneous at the same time. For example, you can prepare cut-outs of different fruits when learning about vocabulary and colors. You can also use puppets to visually aid students in storytelling. Toys and flashcards are helpful too if used accordingly. Some teachers use computer applications such as manycam that can modify the landscape of your online classroom and voicemod that alter your voice or create ambient sounds to create an appealing online classroom atmosphere for young learners.
Do you want to teach English abroad? Take a TEFL course!
Now that you have the basic concept of how to teach online English classes to young students, all you have to do is to focus on your personality. You must be confident in managing your online class. Children will definitely enjoy the class when they see a friendly teacher. So, smile and be patient with your students learning capacity. Be passionate about educating your students with the right attitude. There are still many things that I haven't discussed but eventually, you will learn them along the way as you practice teaching ESL online to young learners.
Apply now & get certified to teach english abroad!
Speak with an ITTT advisor today to put together your personal plan for teaching English abroad.
Send us an email or call us toll-free at 1-800-490-0531 to speak with an ITTT advisor today.
Related Articles: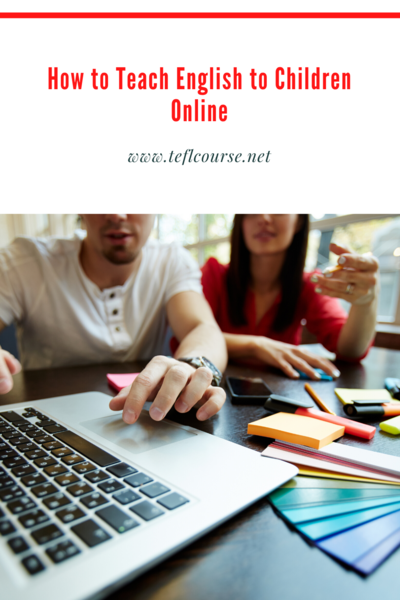 ---
---