How to Teach English as a Foreign Language in Kindergarten?
Children learn fast, that is a fact. Learning a language is their natural skill, which they are born with. We all have gone through that process. There is no teacher needed to teach a kid how to speak, there is no teacher needed to teach a kid how to pronounce e.t.c. Mothers and fathers are not teachers, but they teach their kids how to speak, or maybe kids learn by themselves? In my opinion, communication is one of the very basic needs, which comes naturally. Children need to talk to their mothers, fathers and other people who are around them. Speaking is a result of listening and observing – in this case, family members. Kids learn from people in their environment, that is why it becomes so popular to hire a foreigner babysitter, so the child can speak not only parents' mother language but also the native language of the person looking after the kid. Since I have mentioned there is no teacher needed, why do we have so many ESL teachers in the kindergartens? It is not that simple to manage and teach successfully specific vocabulary to many children at the same time. I have been teaching English in Turkey, mostly in preschools and my experience will be shared through this essay.
This post was written by our TEFL certification graduate Beata K. Please note that this blog post might not necessarily represent the beliefs or opinions of ITTT.
One of the most important aspects of working with young children is imagination and patience.
Especially while working as an IEP (Intensive English Program) teacher. Kids cannot see the world as adults do, everything is different for them, every single detail of the day, room, movie or book. Teachers as grown-up people very often do not remember when they were kids themselves – the first of serious mistakes at being a preschool teacher. The way we talk to kids, the way we explain the things around them, the way we read the books or tell stories, that all matters. If details are so important how do we do it as a foreign English teacher? Children in Japan, Venezuela or Turkey cannot understand us. Here come the body language and mimics. Teaching English in a kindergarten takes a lot of time, energy and patience. With every single word we teach come visual materials, such as pictures, flashcards, objects, songs, and videos, but we cannot forget that the most important is our body. Every lesson with children is a physical challenge! It is not only because of singing and dancing but also our gestures, mimics, and all oral directions must be shown to children. Kids do not translate words, they learn them by observing as mentioned before.
Also Read: Job interview tips for teaching English abroad?
Children might not like the language if they do not like the teacher.
At the age of 4 kids want to play and have fun. They need someone who will play with them, hug them, laugh with them and make them feel safe. That is why a kindergarten teacher has to be like a mother, sister, friend, doctor, actor, clown and – my favorite – a magician. It depends on the situation the teacher has to comfort the student. Learning will be much easier for kids if they love their teacher. Not every teacher can fool around and do ridiculous things just to make children laugh, but this is the key. All preschool teachers school remember – the more fun the better!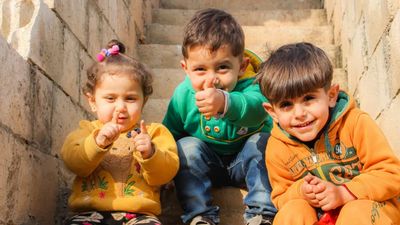 One of the most common problems in teaching young children is the accent of the teacher.
As I mentioned before, kids listen, observe and repeat what they hear. I have seen many cases where students got a strong accent from their English teacher who's native language was Indian language or Russian. That is why the teacher who works with very young learners should have a good (native-like) accent, should pronounce the words correctly. Since the kids of age 3 to 5 cannot read, they learn only from what they hear. That is why there are songs to teach them almost everything from basic greetings to brushing their teeth and flushing the toilet. All materials only help, but the teacher is the center of knowledge for them, the teacher has to take care of the language the most.
Also Read: Where can I teach English abroad as a non native speaker?
Classroom size
In an average kindergarten class in Turkey is from 15 to 20 children. It is not easy to teach kids especially when they are in a big group. It takes many years to learn class management and time management, which are the keys to be proud of the student instead of getting crazy. In the first two weeks of school, all kids should be able to understand very basic oral directions like sit down, stand up, come here, circle time, sit at the table, etc. Then we can work on simple rules during the lessons. Children always need an explanation – even if they do not understand. Every rule or order should be told with other materials like flashcards or a song. Singing for cleaning up, being quiet or looking at the teacher is very helpful – if the class has a favorite song or any melody they like, you can change the lyrics and sing for them during making a craft or going to the toilet, with kids it's all about having fun. Every teacher should remember that kids are not like adults – they do not get embarrassed when the teacher raises the voice. To grab kids' attention is needed something catchy, something nice, something they can stare at for a moment.
Do you want to teach English abroad? Take a TEFL course!
Through this short essay, I wanted to share my experience. I have been working in Turkish kindergartens for a while and it is amazing how much I learn every day. There is nothing better than seeing students' progress, especially if they are 4 years old. The most important in working with kids is to see the world through their eyes. Good class and time management, body language, physical activities, visual materials, patience, and imagination – these are ones of the most important things – but I like to say an English teacher in a kindergarten is like a magician, can do something from nothing.
Apply now & get certified to teach english abroad!
Speak with an ITTT advisor today to put together your personal plan for teaching English abroad.
Send us an email or call us toll-free at 1-800-490-0531 to speak with an ITTT advisor today.
Related Articles: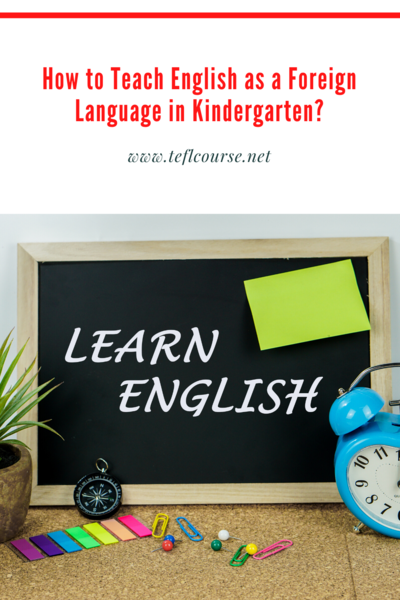 ---
---