How to Control Yourself in Front of Students With Challenging Behaviors?
In this essay, I will not only take a closer look at how to deal with difficult students and how to properly react to and solve challenging situations in the classroom but I will also highlight possible solutions outside the classroom.
This post was written by our TEFL certification graduate Dennis S. Please note that this blog post might not necessarily represent the beliefs or opinions of ITTT.
Cultural Sensitivity
First of all, teachers need to be aware of cultural differences that might spark conflicts within the classroom. So it is vital to study the local culture in-depth and make sure one is familiar with the dos and don'ts of the particular society before starting to teach. This also includes gestures that may be normal for western people but might be offensive to others.
Also read: Pronunciation Challenges Students Face in China
Set a Needed Example
The teacher should model the behavior he or she expects from the students and treat all students respectfully, politely and equally. For example, one should avoid labeling students as 'good' or 'bad'. Sticking to this way, a lot of possible problems can be ruled out beforehand.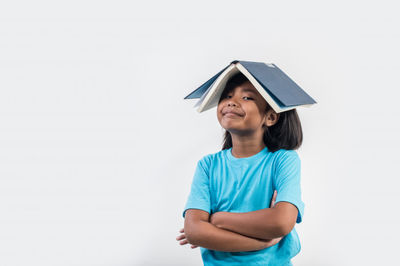 How to React on Misbehaving Students
As a first response, it is of the utmost importance to remain calm. So first, one needs to take a deep breath and refrain from getting loud, shouting at the student, blaming the student, etc. Also, the teacher should never laugh at the student or ridicule the student.
Next, one should try talking to the student again in a low and calm voice, making sure that the student understands and respects the teacher's authority. Also, it is important to make the student realize that it is his or her misbehavior the teacher dislikes and not the person.
However, one needs to make sure that the student accepts responsibility for his or her behavior. Another important point is that the teacher needs to make sure that the student gets a chance to respond to the teacher.
Also read: How long are TEFL contracts?
When to Correct?
Some of the actions stated above might be carried out in class, however, sometimes the situation requires to talk to the student after the class has finished. In that case, it is important to be an attentive listener and to encourage the student to talk about feelings and concerns he or she might have and through that get a better picture of the real roots of the misbehavior, i.e. try to understand where the behavior is coming from. This way the student will notice that one cares about personal problems and maybe even help to solve the problems or at least give some advice on how to deal with them.
Also read: English Speaking and Writing Errors made by Chinese Primary Students
A Piece of Advice
Another way to deal with students who continue to be unreceptive and show recurring bad behavior is to ask for help from colleagues as they might have been in a similar situation before. However, if that also does not help, the administration of the school needs to be involved to discuss further steps. For that reason, it is very important to document the challenging behavior of the student to have good proof when it is needed.
Do you want to teach English abroad? Take a TEFL course!
To sum things up, there are many possible solutions to challenging behaviors of students but the most important part is to be well prepared, to remain calm and to stay professional at all times.
Apply now & get certified to teach english abroad!
Speak with an ITTT advisor today to put together your personal plan for teaching English abroad.
Send us an email or call us toll-free at 1-800-490-0531 to speak with an ITTT advisor today.
Related Articles:
[Teaching English In Russia - The Salary and Budget Guide](Teaching English In Russia - The Salary and Budget Guide)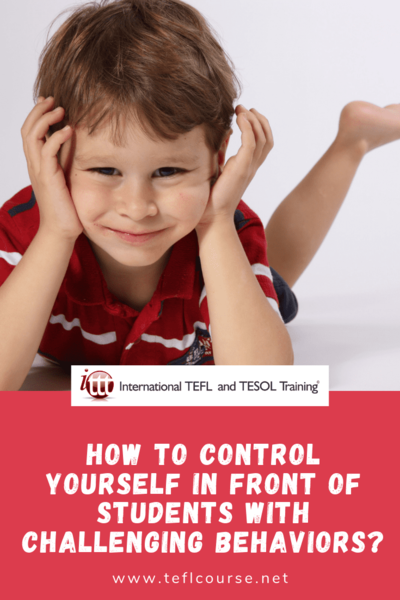 ---
---