How Can Language Teachers Encourage Student Motivation?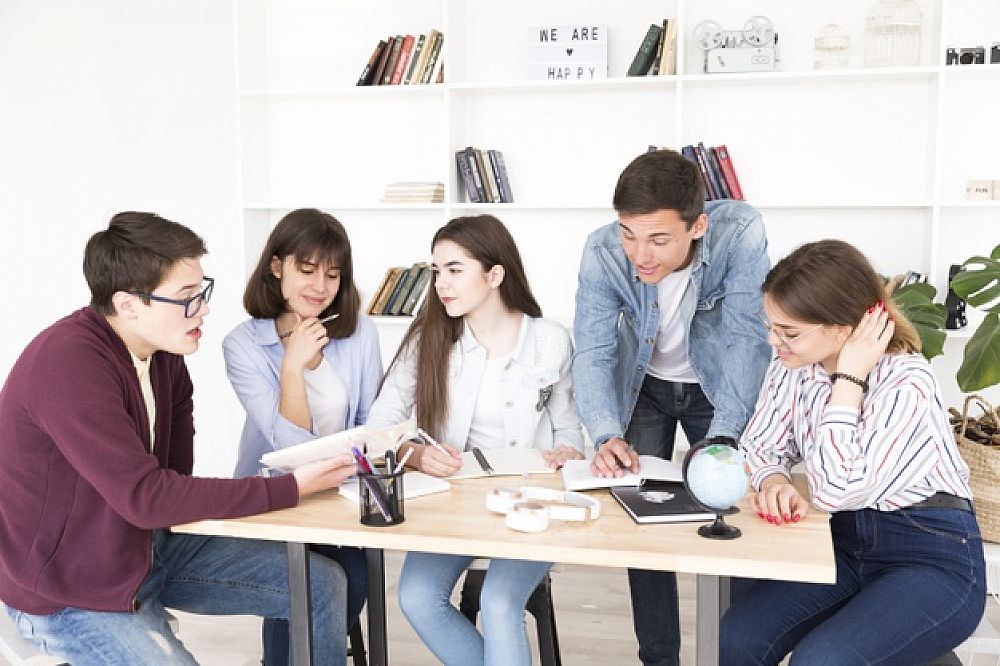 Motivation is integral to the development of any language learner. Disengaged learners do not actively participate in or see the reasoning behind their learning. While external motivation is a prominent factor, teachers need to implement a range of strategies to encourage enthusiastic engagement in classroom activities. To provide adequate opportunities for student achievement, educators need to understand their students and utilize prior experiences in their instruction. Effective classroom instruction will implement materials and resources that are relevant to students' lives and provide ample opportunity for meaningful communication while ensuring activities are fun and enjoyable for a diverse cohort of learners.
This post was written by our TEFL certification graduate Jake B. Please note that this blog post might not necessarily represent the beliefs or opinions of ITTT.
Types of Motivation
External motivations can include professional or tertiary education opportunities, international relations, desire to travel, an interest in foreign languages or cultures, or simply learning as a hobby. The various motivations are likely to be affected by a range of factors including the learner's age, culture, language background, educational background, and aspirations. For example, adult learners are generally learning English on their own accord. Consequently, they can see the value in their learning - they work towards specific goals and have a clear understanding of what they hope to gain. Generally, this cannot be said for young learners or teenagers, who often find themselves in the English classroom at their parents' request or due to institutional and curriculum requirements. Teachers need to take these factors into account to foster a productive, positive classroom environment. This is why it is integral for educators to ensure that resources, texts, in particular, are relevant to the students' interests, motivations, and cultural contexts.
Also Read: 10 Top TEFL Destinations Right Now
Meaningful language learning takes place through purposeful communicative interactions.
For this reason, learners must be able to see the value in the texts they are engaging with. Learners, often subconsciously, will raise questions regarding the texts they are exposed to. What can I learn from this? How does this relate to my experiences? In what social situations will this be valuable to me? Educators must consider these thought processes when selecting materials to target their specific students' learning needs. While course books may be set and out of the teacher's control, they still have the power to introduce resources that will be of particular interest to their students. These can be either authentic or created materials. Authentic materials are real texts presented in the target language. Examples include news reports, restaurant menus, timetables, photographs, and television and film excerpts. When using these materials, it is important to consider the learners in question. For instance, an animated video based on sports would not be of interest to adult learners aspiring to gain academic English, just as an email from employee to employer would not be particularly useful for pre-teen learners. Another important consideration is the communicative opportunities afforded by a resource.
Also Read: Why Do Teachers Need to Work on Their Professional Development?
An engaging English language classroom involves movement, variety, and meaningful communication.
By providing a positive, dynamic learning environment, teachers ensure their classroom promotes active engagement. Learning activities based on collaboration provide a reason for students to participate and increase student talk time by allowing discussion that addresses the desired target language. This can range from structured, guided activities such as brainstorming specific vocabulary, to more free-flowing activities that allow students the freedom to experiment and negotiate, such as a student-led role play. In doing this, teachers ensure students have adequate opportunities to practice their acquired English skills, while students gain the power to take control of their learning by collaborating and building on the knowledge of others. All of these considerations make for motivated English learners.
Do you want to teach English abroad? Take a TEFL course today!
In summary, motivated students value their learning and enjoy their time spent communicating and collaborating. External motivations are influential factors, however, the teacher holds a certain amount of power and responsibility when it comes to engagement. By getting to know their students and building a rapport, English teachers can select resources and activities based on their students' interests and motivations while fostering a positive and supportive classroom environment.
Apply now & get certified to teach english abroad!
Speak with an ITTT advisor today to put together your personal plan for teaching English abroad!
Send us an email or call us toll-free at 1-800-490-0531 to speak with an ITTT advisor today.
Related Articles: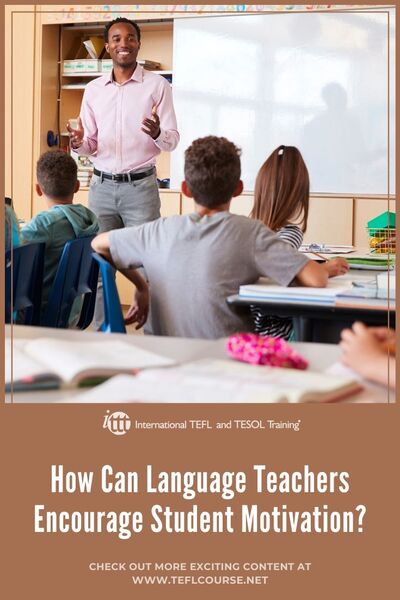 ---
---