How A TEFL Certificate Can Help You Open Your Own English Language School
I learned English when I was 20 after my family and I decided to immigrate to Canada from Brazil. I hadn't had much exposure to the English language prior to the move. 25 years have gone by, and now I have the opportunity to teach English back in my home country of Brazil!
Take our 4-week in-class course in Natal, Brazil, and start your own TEFL adventure!
This post was written by our ITTT graduate George K.
After coming back to my small hometown in the Brazilian countryside a couple of years ago, I met one of my childhood friends, Rodrigo. He had just opened a small English school in town and after a quick chat, I told him that I have decided to come back to live in Brazil after having lived abroad for more than 20 years. He was very excited, not only because he could have his childhood friend back, but also because we could work together as teachers at his newly opened English school.
With only 40.000 people, Nova Vicosa is a small city in the northern part of Brazil. There is no private English school in the town, even though it had a few a couple of years ago, but they all closed down. As an entrepreneur, Rodrigo decided to open a new English school in town. However, he found it very difficult to find suitable teachers to work at his school.
Never having worked as a teacher myself, I found the offer to be very challenging. However, I was very excited and accepted his offer straight away. At first, I was teaching 2 advanced-level classes per day in the evenings. I mostly taught adults and all classes went very smoothly. After a couple of months, my classes increased to four per day and it started to get a little more busy as I still had another full-time job.
Also read: The Top 5 Places to Teach English in Brazil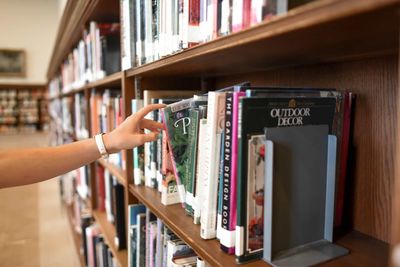 Teaching 20 hrs week is a lot of work and very time-consuming, especially for me, a new teacher. However, it was very exciting and fun. Students were very committed and enthusiastic and, as a result, classes were just flying by. We had a lot of fun activities, a lot of music, casual conversations and everybody was very much involved.
Unfortunately, my friend Rodrigo had to move town a couple of years ago. As a result he decided to close down his English school and nobody was interested in taking over his business at the time. A couple of years have gone by and a lot of people have been asking me when they were going to have another English school in town and I always tell them "soon".
As a result, I have decided to open up a new English school in town in the new year 2019 and took a TEFL certification course with ITTT. I'm very excited and hopefully everything will go as planned. I've already been in touch with a few English teachers who had worked at the old English school and they are all excited to join the new project.
That being said, what started as a freelance adventure turned out to be my next business endeavor.
Listen to this blog post
Are you ready to teach English abroad?
Apply now & get certified to teach english abroad!
Speak with an ITTT advisor today to put together your personal plan for teaching English abroad.
Send us an email or call us toll-free at 1-800-490-0531 to speak with an ITTT advisor today.
Related Articles:
---
---