Global Benefits to Know English
As we know English is a very important language, which is also very practical and helpful in our lives. If everyone in the world could speak the same language, it would be so convenient for us to communicate with each other, and we could go anywhere without worrying about communication barriers. Here are some of the benefits that I think English globalization brings to us.
This post was written by our TEFL certification graduate Ying S. Please note that this blog post might not necessarily represent the beliefs or opinions of ITTT.
Expanding the Horizon
I think that whether it's traveling abroad or reading English magazines at home, you will realize that knowing English language is so useful, even when you go to some Asian countries, you can communicate with people to get some information that you need, such as if you need to know about the local specialties, local cultures, etc.Watching TV reports in English and reading newspapers or magazines in English can also keep you informed of the latest news abroad. All of these things can broaden your horizons to some extent.
Also Read: The Necessity of Teaching Vocabulary
Cross-cultural communication
English is a relatively easy language to learn,and there are many students around the world who take English as a compulsory course, which means you can just talk to them at least some basic English with some simple words or phrases, most of them can understand you, which also increases the possibility of cross-cultural communication between people from different countries. In this way, we can easily learn about each other's cultures.
Convenience of life
Even when Asian people travel to some other Asia countries, English is a medium of communication, if they don't know the language of the other party. When you want to buy something in some countries where people don't speak the same language as you, the first thing you can do is try to speak English, probably their English is not that good, but they can understand questions like "How much?" , " Where is the bathroom", etc.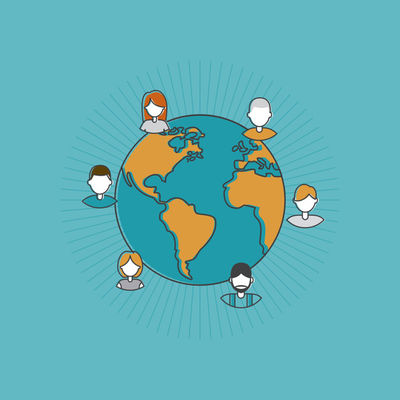 Also Read: How long does a TEFL course take?
Facilitate trade cooperation
Since economic globalization, almost all the terms used in global trade between countries are in English. From mail, offers, quotations to the signing of contracts,we all need to apply English, so we use the same language to trade with all over the world, which not only can save time and be more convenient, but also can reduce the costs, because your customers are from all over the world, you do not need to learn all of their languages to let them understand you, and if you hire a translator, they probably can translate your emotions and attitude, but when all of us just us the same language that both of parties know, it is going to be easier.
Also Read: 6 Ways to Help Chinese Students to Master Pronunciation
Increase your life possibilities
There is a saying: "If you do not have any specific skill, but you can speak English, you are a successful person." English is so popular all around the world, if you can go to some non-English speak countries, you can easily find a job as an English teacher.
Do you want to teach English abroad? Take a TEFL course!
All in all, if your English is good, your life can have a lot of possibilities, it's like you have a key to open the world, which are the benefits of English as a global language.
Apply now & get certified to teach english abroad!
Speak with an ITTT advisor today to put together your personal plan for teaching English abroad.
Send us an email or call us toll-free at 1-800-490-0531 to speak with an ITTT advisor today.
Related Articles:
---
---