Games in The Classroom as a Fantastic Way to Start a Lesson
Anyone who has ever been in a classroom knows how much students enjoy playing games. Playing games is exciting and a great time for the students to get to know each other better as well as feel more at ease with the teacher. Consequently, a good English Teacher should know how to use games I order to achieve goals like reviewing previously learned vocabulary, enhancing spelling skills, practicing grammar points, promoting a nice and positive attitude in the classroom and many more!
This post was written by our TEFL certification graduate Xenia P. Please note that this blog post might not necessarily represent the beliefs or opinions of ITTT.
Games For Young Learners
Students of all levels and ages usually like playing games in the classroom, but no age group is as rewarding as young learners. From my experience, I have found that team games with a competition aspect to them are met with laughter and high spirits by students aged from 5 to 12 years.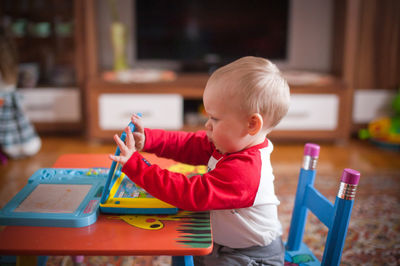 Also Read: How much can I earn teaching English abroad?
Vocabulary Games
The "Telephone" game is my favorite to revise previously taught vocabulary, where the team who was the first to say the short sentence correctly will be the one to fill in the missing letters in the words on the board. This way, the students practice listening to each other, enunciating and of course spelling the words correctly. The students love writing in the letters with colored chalk and being cheered up by their teammates. Their teams earn a point for every correctly spelled word and stickers are the prize for the winning team! This game works great with beginner students aged 7-9.
Competition
Another personal favorite game to play with a bit more advanced students of all ages, adults included, is one where again the students are in teams. A student from each team stand up and line up. The teacher gives the definition of a word or the description of the object the word represents and the students rush to the board to be the first to write the word correctly; the students get the chance to practice listening, recalling vocabulary and spelling. With the younger students, this game also gives them the opportunity to move around and be active. As we know, sitting in their chairs for the whole duration of the class is boring, to say the least, and so a game that involves even the minimal amount of physical activity is a great addition to a lesson with young learners or teenagers.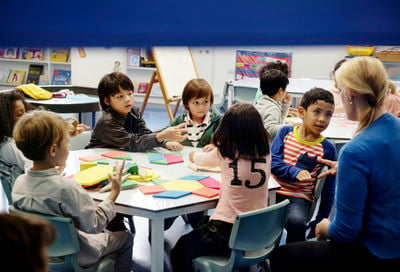 Also Read: 7 Awesome ESL Conversation Activities To Really Get Your Students Talking
Hangman and Pictionary
Other games that have been loved by my students are "Pictionary" and "Hangman". I am not a huge fan of "Hangman" as I believe it's too simple. As for "Pictionary", I can definitely say that it's a wonderful game and a great help to the ESL teacher, as it combines and helps practice essential skills that every second language learner will need in real life. Thinking quickly, trying to find the right words to make yourself understood by your audience while paying attention to your pronunciation and all that in just one minute! With this game, all students stay motivated and participate as it's, with most classes, impossible not to be captivated by the excitement of the moment when everyone is listening, thinking and guessing.
Do you want to teach English to ESL students abroad?
Although I am aware that many teachers believe games in the classroom are a waste of time, I strongly disagree. If the games are carefully chosen for the level of the students and they offer an interesting way to review previously taught material, the students and the teacher will only benefit from incorporating them in ESL lessons.
Apply now & get certified to teach english abroad!
Speak with an ITTT advisor today to put together your personal plan for teaching English abroad.
Send us an email or call us toll-free at 1-800-490-0531 to speak with an ITTT advisor today.
Related Articles: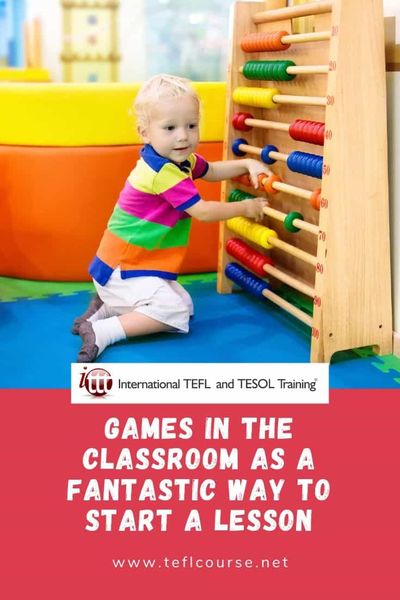 Listen to this blog post:
---
---