English for Young Learners in Turkey: ✅ Problems and Solutions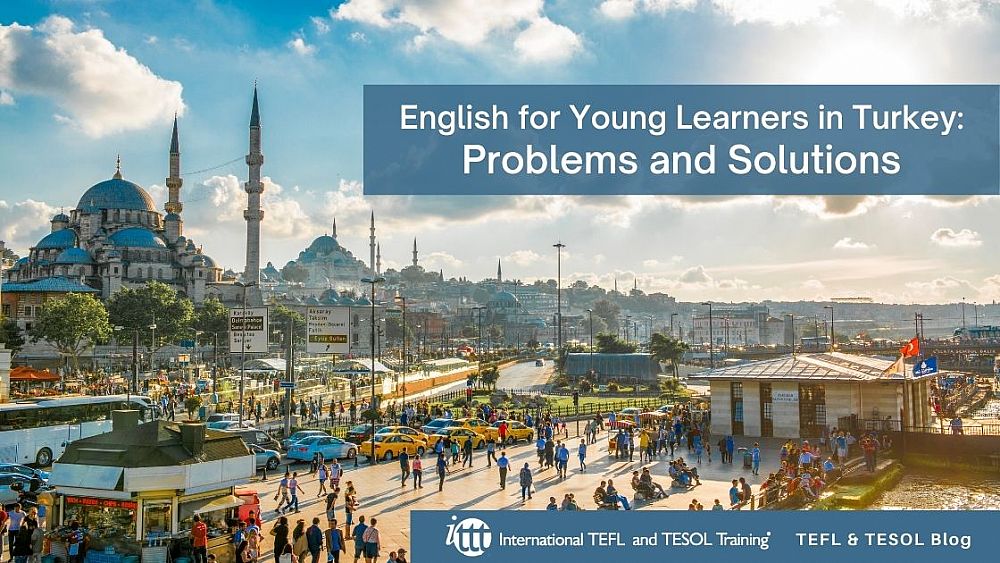 For the last 50 years, English has become one of the most widely spoken languages worldwide. Nowadays, almost all spheres of our daily life are strongly connected to this language. We use English in business, tourism, education, and entertainment. With globalization trends and technology development, we cannot imagine even one day passing without using English. So the need to learn English as a foreign language increases all around the world every day.
Many people start English language courses and use different educational applications and try to find schools that provide the best foreign language study methods for their children.
But does it mean learning is always easy and successful?
Problems learners face
Turkey is a big country where different cultures are merged together. It is a mix of authentic traditions and modern trends, which makes teaching harder in all aspects. However, there are also problems especially young learners face with:
Less of skills
One of the biggest problems for Turkish students is unqualified teachers. Unfortunately, very few state schools may provide their language education with programs for native English teachers.
Not taking studying seriously
To list the main problems when learning English, we can't forget personal issues, such as that many students, especially young learners, don't pay enough attention to studying English. No wonder English teachers from all over the world try to motivate their students to work harder and achieve more. However, is it possible to explain the importance of language learning to a child without external help?
Also read: How much can I earn teaching English in Turkey?
Limited learning environment
Students make an effort to think and speak English only in the classroom. Outside the classroom, even in big cities, we hardly hear some languages other than Turkish.
Motivation
Motivation might not be a problem for an adult learner who realizes the importance of studying and using the language for business, work, vacation, etc. But what about the young students who just begin their English language journey? Responsibility on that issue may be divided between teacher and family, where both sides cooperate and emphasize the importance of studying to achieve the best result.
Possible Causes
Let's have a brief look at what might possibly cause the issue:
Turkish educational system: it is unique in Turkey and divides into two sectors – state and private, whereby the government controls both of them;
less professional teachers in state schools: there is almost no opportunity for a learner from a rural area to get adequate language training.
quality of materials: not all books the government provides state schools with are sufficient to provide training of all students' needs.
Financial Aspect
Private schools provide their students with the best supplies and classes conducted by native English teachers. Textbooks are carefully chosen by a group of teachers and there is always a special English skills teacher for every grade. Unfortunately, not all families can afford that type of education for their children – it is rather expensive.
Also read: 5 Amazing Reasons to Teach English in Istanbul, Turkey
Reality
So, there is a number of students in Turkey, especially young learners, who can not even get basic English language education. Their communication skills are weak. Lots of learners simply don't understand the importance of studying, as teachers may not be as responsible as they should.
There is still hope
We can't deny the fact there is a list of serious problems in studying, not only in Turkey but also worldwide. It is also impossible to fight against the system. So how do we change it for the better? What, or better, who could give the best solution?
Who and How
Everything depends on the teacher. A teacher acts as a guide who shows children the way to become educated adults. It doesn't depend on how many hours per week we enter the classroom; it is how responsible we are!
Be Creative
The main purpose is to teach and give adequate knowledge to learners, no matter what. If there are fewer books or no materials, a good teacher will always create it on their own:
cut pictures;
design crossword;
make tests for students;
communicate with parents.
Come and teach English in Turkey!
Turkey is an exciting destination to work as an English language teacher. If your dream is to live and work abroad in Turkey, take these tips to heart and have the time of your life.
Apply now & get certified to teach english abroad!
Speak with an ITTT advisor today to put together your personal plan for teaching English abroad!
Send us an email or call us toll-free at 1-800-490-0531 to speak with an ITTT advisor today.
Related Articles:
---
---