English as a Driver of Future Results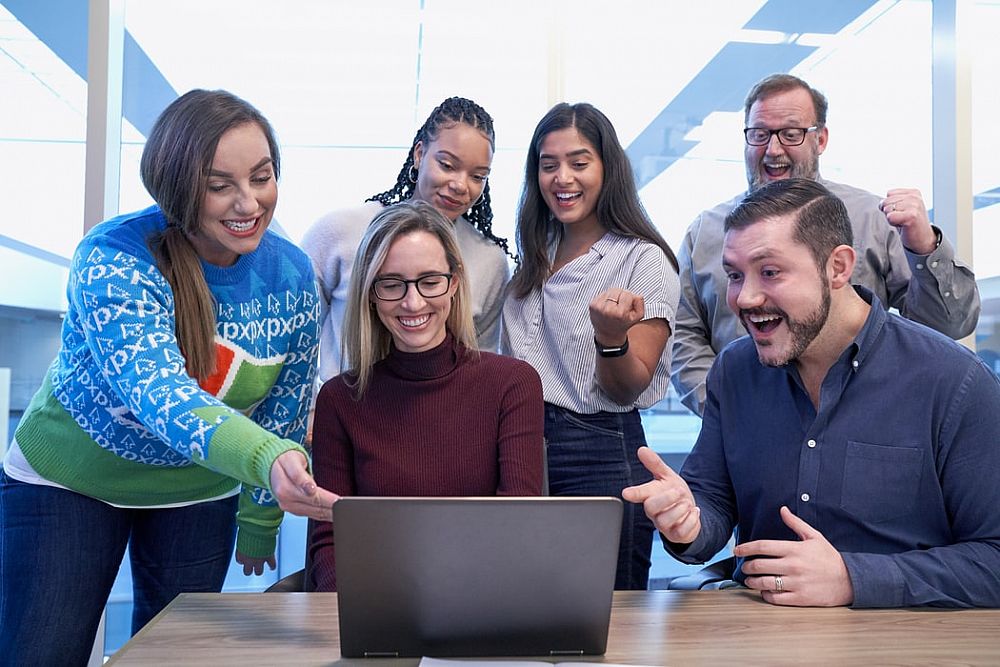 I chose to pass "teaching English as a second language" because In my opinion I have great experience and practice in my life and I would love to give knowledge to young learners after what they could open the whole world for themselves, because the English language is international, everywhere you go, you can communicate with others.
This post was written by our TEFL certification graduate Iuliia K. Please note that this blog post might not necessarily represent the beliefs or opinions of ITTT.
Great Expectations
I always loved to be one step ahead of others especially in doing everything to have a better life, to have a work opportunity, and travel all around the world. All my school years I dreamed of being a flight attendant, a real one, who would go to see different countries and meet people from different nations. I was never thinking about what my life could be if I would stay in my small town and be a "small" person, who earn money to have just one or two weeks vacation in a different country, which is not that far away from my place, I just never felt that I belong to that kind of life. That is why I started to be interested in learning English. At school, at home, on family trips, I was always thinking about improving my English level, making myself better, almost the best. I enjoyed watching movies in English with subtitles. At first, I wrote new words in my notebook and repeated them every single day. Singing and listening to English songs is the most exciting thing in this process.
Also Read: TEFL Alumni Interview with Mark Durston
Opportunities
After you finish school, it is time to choose your future, choose which course you want to have to make all your hopes and dreams come true. And I chose the one related to English and the possibility of using it in the future, it is International business, service, and tourism, which includes everything you need. I am a stubborn person and critical to myself, I always want to be on top of everything and have it under control, be sure that I know what I am talking about, I always want to have an explanation for everything, know all details, that is why during my college years I was trying to feel it to the fullest, especially English course.
The next step and important for me was going abroad to practice my knowledge, my theoretical base. And I am extremely thankful to my parents who allowed me to spend one month, during summer break, in the Philippines, where most people speak English and at school where I went to. I have had a chance to communicate with teachers from the United States, Canada, Australia and also multinational students. Being in a different environment gives you lots of ideas about how good you are and how you can make yourself better. That was an unforgettable experience. After I came back home I felt even more inspired to learn English better, to make myself closer to the fluent level of speaking, to make my accent almost invisible or to make it sound different, less visible, to have a "smooth" speech.
Also Read: "The 11 Best Places to Visit in Saudi Arabia"
Learning Horizons
Even though I can tell that mostly I learned English by myself, still without any help, any basis which a school, college, English courses gave me, it would be more difficult to be at the stage I am right now. Schools and classes give us theory, grammar knowledge which are important parts in building your basis, like building a house, without a fundament, it won't be possible to keep it stays for long.
After I graduated from college, I got the job on a cruise ship in the United States, which was a great blessing, because I was worried about my English level, if I could communicate with native speakers every day, explain to them what I need and especially answer their questions in the right and correct way. All guests and my colleagues from different countries were surprised and praised my knowledge, accent. They could even understand my jokes, which is not for all people easy to translate from their language. I have been taught that I have to think, speak, and even act and see the world in English, that is what I always do from now and then.
Do you want to teach English abroad or online? Take a TEFL course!
Answering the question how can English influence your future career I can say that, from a little girl who was born in a small town, who's dad was always saying, that she will never do anything by herself because she is incapable, unskilled, too shy and scared to do anything on her own, I became confident, an independent young woman who work and travel around the world and writing her essay from local Starbucks in Florida, United States of America, so happy to be here, to be about to speak English, to feel in English, to love in English, to breath it. Just want to say that the most important thing is to believe in yourself and start to study English, never be afraid of making mistakes and do what you like, your life will make right turns for you and you will be happy with it forever!
Apply now & get certified to teach english abroad!
Speak with an ITTT advisor today to put together your personal plan for teaching English abroad!
Send us an email or call us toll-free at 1-800-490-0531 to speak with an ITTT advisor today.
Related Articles:
Check out what our course grads say in our many video testimonials!
---
---