Effective Steps of a Teacher to Motivate their Students
Motivation is perceived to be one of the key factors of any success story we know of today. It implies hope and a desire to act upon a task that may not look so appealing to us, on the contrary, motivation is usually needed when we face challenges. Whether it's trying to climb a career ladder, get rid of bad unhealthy habits or even force yourself to go to the gym a certain amount of times per week. All these activities require a tremendous level of motivation and the desire to act upon it in the first place.
This post was written by our TEFL certification graduate Vadym L. Please note that this blog post might not necessarily represent the beliefs or opinions of ITTT.
Learning Process Features
For example, studying a new language is no exception in this case. It is a difficult, oftentimes frustrating, and long process. It requires long hours of practicing, grammar studying, reading and having conversational lessons for months or, sometimes, even years. No wonder why so many people tend to quit from the very beginning of the process, especially when the results are not yet so noticeable. But how do you respond to an obstacle like this? What makes you sit and continuously study, despite all the usual frustration that comes along with it? This is where motivation might be helpful. It appears in moments of the most doubt and uncertainty when you are just about to give up. But where does it come from and why is it so important that students have it?
Also Read: Should I take a TEFL course online or in a classroom?
The Essence of Inner Motivation
True motivation is usually stored deep inside each of us and it is waiting for us to ignite its fires and to spark life into it. Sometimes motivation comes from the outside when we watch or listen to some inspiring stories of the people whom we admire or want to be like. But this type of motivation is not as sustainable. It requires realistic evidence of the success people want to achieve, a real example. In the case of studying, a teacher might be this example, moreover, he or she should be this very example. But why is it important, to motivate students?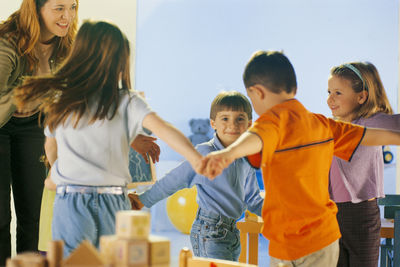 Also Read: Can I choose where I teach English abroad?
Students' Potential
All students have something in common, it's called potential. It is the potential to become their own best versions in the future, whomever they aim to become professionally. It is a teacher's job to help them achieve this goal. Teachers are usually responsible for the academic part of the studying process. However, the greatest teachers are also mentors to their students, who support them throughout their learning journey, and therefore, motivate them. Without proper motivation, it is difficult to achieve high results on the paths full of obstacles. And every path that is worthwhile achieving or aiming at, is destined to be full of obstacles.
Do you want to teach English abroad? Take a TEFL course!
That is why it is crucial to notice the importance of influence teachers have in regards to their students. Therefore, we must admit that motivation is undeniably important for continuously moving forward. And students are no exception to this when it comes to studying and learning. With proper guidance and relevant advice from a teacher, a lot of complex issues can be avoided or solved with less pressure on the student. Even though motivation is not as sustainable as, let's say, discipline, it remains a very important element for reaching your full potential during challenging times.
Apply now & get certified to teach english abroad!
Speak with an ITTT advisor today to put together your personal plan for teaching English abroad.
Send us an email or call us toll-free at 1-800-490-0531 to speak with an ITTT advisor today.
Related Articles: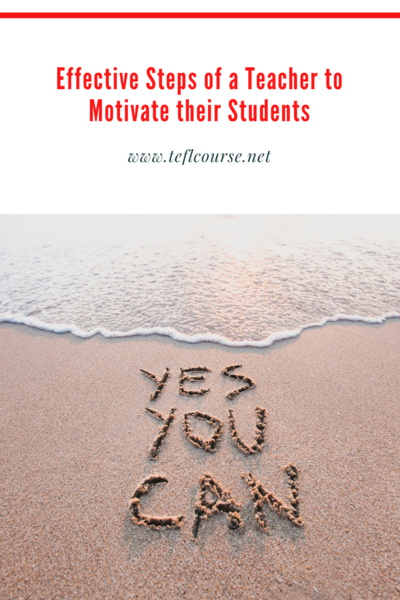 ---
---