Don't Make These Five Mistakes I Did in Trying to Teach English Online
So, you've got your shiny new TESOL or TEFL certificate in hand.
What now?
Like you, I'm a new starter to this career of teaching English to non-native speakers, so I wanted to share five tips on what not to do in your early days.
In short, having been a K-12 teacher might not get you through, be flexible about your availability, you might need a police check and your skills might not be valued in particular countries. Build up some experience, even if it's voluntary.
1. Don't assume being a qualified K-12 teacher means you're a 'shoe-in' for a job
Even before I enrolled in the ITTT TESOL course, I was already reaching out to agencies who were hungry for native English speakers for tutoring work. There must have been one too many of these sponsored posts popping up in my Facebook news feed, I figure.
Maybe I had a chance. I'm a masters-degree-qualified primary (elementary) school teacher. I've worked as a casual K-12 teacher in more than 20 schools in my region over seven years on and off (plus a short stint in Croatia). I know teaching, you'd think.
So, when it came to the interview with one of the agencies, we hit a sticking point when she asked me about my qualifications.
"I don't seem to have your certificate," she said.
"Oh, I am pretty sure I attached my teaching degree documentation with my online application," I replied.
"No, there's no certificate here."
Pause.
"What do you mean by certificate - is the document from my degree what you're looking for?" I asked.
She assumed I had a TESOL or TEFL certificate. I assumed my teacher qualification and experience was good to get me over the line. They weren't.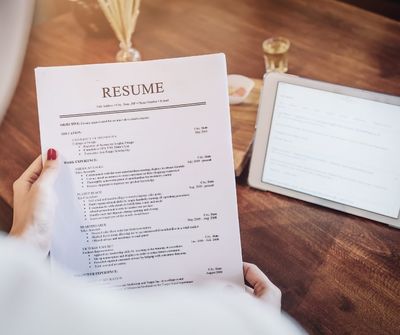 2. Don't assume you can dictate your availability to teach online
This one was a bit of a shock to me. So, fast-forwarding six months from the first mistake, I'd chipped away at the brilliant ITTT online TEFL course and had the right certificate to pick up where we left off with the interview.
I'm based in Australia, so I thought my Sydney time zone put me in good stead time-wise to tutor someone in Asia. Just a few hours difference, nothing major.
But, the agency wanted me to confirm I would be available to teach from 10 pm to midnight my time at least four times a week. These were the peak times and a condition of employment. Ouch. 10 pm is my bedtime and definitely not a family-friendly time to start noisily tutoring someone online. Not a good fit. I withdrew my candidacy.
3. Don't forget to see if you'll need a police check
If the agency does its due diligence, they're going to ask you to do a police check. I filled in an online form, fronted up to my local police station with my photo license and paid $60. That's not a cost for which the agency will reimburse me. I'll just claim it on my tax once I start doing paid tutoring.
This Australian certificate will only last six months before it's no longer acceptable. So, that's an incentive to get going and find paid work soon.
4. Don't think you can teach people English in any country
I applied to an agency whose website 'barked' they wanted teachers from Australia.
It sounds like they had enough of us on their register. My application was knocked back. I was miffed enough to ask why, given my broader teaching experience.
They wanted teachers who knew the US and Canadian curriculum - that was their focus, but not my specialty or interest area. This was an agency for regularly tutoring, not English language tutoring. I hadn't read the information closely enough.
I'm thinking that the next agency that looks good enough to approach is one I should email first to clarify who they're targeting. Do they want more Aussie teachers, do they have 'requirements' about availability? I want to save myself the hassle of barking up the wrong tree. Keep in mind, these interviews can take an hour.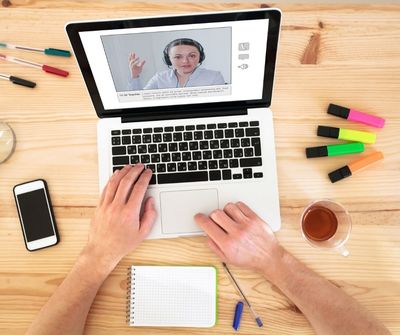 5. Don't expect to slide into a role without experience
While some agencies have their own tried-and-true program for you to teach, I can't assume that. As the ITTT course explained, you do need to create your own resources, put your own touch on your teaching approach. Be prepared.
During another agency interview, I got to practice being a tutor with the interviewer, who played the role of a student. The program was great, but it felt like I had to ham it up, be over-the-top enthusiastic. It wasn't the authentic me, but it was about engaging a pre-pubescent student. I felt somewhat jaded. That could be because it's been a couple of years since I was in a primary classroom as high school teaching was my favorite.
That's why I signed up as a volunteer tutor to migrants learning English. I did three sessions at my local training college. It was a hoot and eye-opening having 12 students in the class all at different levels of speaking English. That was pre-COVID-19, so those classes are no more. I've since successfully applied to a government department to tutor a migrant one-on-one online as a volunteer. Having finished that short online course, I'm now waiting to be assigned a student.
It's a wrap
Getting a sense, I'm like a dog with a bone when it comes to launching my side hustle as a (paid) online English tutor? I will make it happen even if life has become chaotic with the current COVID-19 crisis. I can't puff up my chest and think my qualification makes me in demand because no doubt there are plenty of other would-be TESOL and TEFL graduates thinking the same thing.
Remember, the experience is an expensive teacher, so save time by not making my mistakes. (Oh, and good luck!)
Apply now & get certified to teach english abroad!
Speak with an ITTT advisor today to put together your personal plan for teaching English abroad.
Send us an email or call us toll-free at 1-800-490-0531 to speak with an ITTT advisor today.
Related Articles:
---
---