Classroom Management - What is it and how do I implement it?
Many texts on this subject begin primarily by defining the term 'classroom management'. I equally think it is not out of place to begin a discussion on classroom management from the same perspective. Classroom management refers to the variety of skills employed by which teachers and schools to curtail disruptive behavior of learners so as to create a congenial environment for teaching and learning. It is the case from the definition that the classroom setting may not always be as well-ordered and peaceful for teaching and learning as it should be and may require certain organizational skills and the ability to create of a friendly and disciplined atmosphere in order for teaching and learning to be effective. In every class there are different kinds of behaviors exhibited by learners, some of which encourage teaching and learning and others, which are just disruptive and make it difficult for teaching and learning to progress.
This post was written by our TEFL certification graduate Edwin B.
The successful management of the classroom requires that the teacher use certain techniques and put certain structures in place to maintain respect, focus and effectiveness of lessons. These structures may include the use of physical body gestures, projection of voice, the use of eye contact, grouping of students, arrangement of classroom furniture depending on the type and size of class, the use of teaching aids etc.
By careful use of these structures and techniques, the teacher must consider their merits and demerits and how to use them for positive results. The teacher ensures a structured learning environment with clear rules that promote learning as well as consequences that diminish or eliminate behaviors that get in the way of learning. The daunting nature of sustaining the effectiveness of the above techniques requires that the teacher possesses a great sense of humor and becomes as friendly as he/she necessarily should be.
Also read: Top 5 Skills Teachers Need To Set Their Students Up For Success
Relating Personal Experiences With Classroom Management
I have been in China for over two years teaching English to all levels of learners. I have had one-on-one kids and adult learners, large multi-variant class of learners, kindergarten learners right through to high school students. I have also had the opportunity to prepare students for many Cambridge English tests. Most of the difficulties I faced in maintaining decorum in my classroom happened when I was teaching groups of students in primary school and middle school. They tend to be more of talkative and practically play at the least chance they get.
Prior to my being in China, I anticipated that it would not be easy managing a class of learners especially in this case as I was well informed about the degree of difficulty in putting things across to such learners. Even though most of the students I met were happy to learn the English language and might have had English lessons, very few indeed did have a good grasp of the language. I say this by my own experience and not related to any statistical data collected. Most Chinese folks I have encountered while in China have had some contact with the English language but not really been immersed in it. It can generally be said; the behavioral traits I shall discuss in this write up may be similar to classroom settings in most Asian countries. Nonetheless, it appears to be more prevalent in the English language education in China.
For me especially, as a dark skinned teacher, it has being an experience. Wherever they picked up these behaviors from, I have come across students in the classroom who are just aggressive and use inappropriate language. Some students are just aggressive; you dare not play a game in the class. Play a flashcard game and they mess it up. They would push other students around and become very uncooperative. I have personally experienced this serious problem of aggressiveness where such students hurt other students. Such behavior has in many instances made it uncomfortable for rather serious learners to continue enjoying learning that they prefer being home to come to school. I have come across particular classes filled with such aggressive students and some other classes filled with totally different kids who behave well and tend to be very studious students.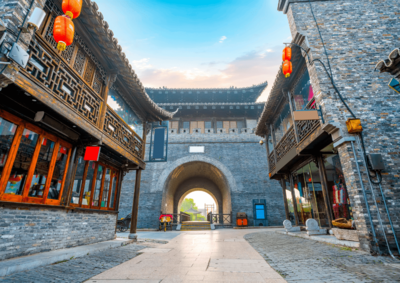 How I Manage My Classrooms
I have interacted mostly with older kindergarten and primary kids and, in my opinion; they are the hardest to management in China. There are colleague ESL English teachers in China who testify to this truth. Upon dealing with several cases of uncooperative behaviour for some time, I always list out my rules for any new class I am given to teach and we all agree on the consequences should anyone break the rules. It is very exciting to see some of the kids constantly reminding others when they forget the rules and it makes the class calmer for effective work to be done.
Once I have realised that my young Chinese learners do not like that their parents get to know of the poor or bad behaviour they put up in class, I always instruct my assistants to be on alert to take a video of any kid who put up such behaviour. The use of mobile phones for such purposes is allowed. Sometimes, I would simply alert the student that I would report their bad behaviour to their parents and they stop acting up completely. An experience in this way of managing the class requires that the teacher to be firm. Once or twice, I have threatened and did not carry out the threat. Students took my threats to be mere utterances and would not be perturbed. Until I reported such indiscipline students to their parents, they learned to calm down and learn to be better disciplined.
Another method I have employed was to get the school to buy play items and on a weekly basis, students were rewarded for good behaviour that enhanced teaching and learning. For good behaviour, students are given fake money with which they are able to buy items from the toy store. These toys were those identified as liked by the students in primary school level.
There have been other strategies like giving stickers, best student of the week award; where the student takes home a prize or get to hang out with me in McDonalds, award of medal of good behaviour which the kid can take home when he wins in three times in a row and many others. All these have been done taking equal interest in all the kids and creating a friendly atmosphere in the class where the kids can speak freely and express their opinions. There are many other measures I have utilised to ensure proper classroom management though there have been teething challenges.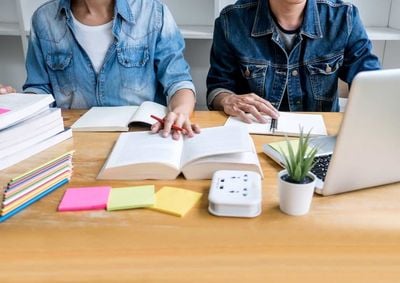 Final Conclusion
Proper classroom management skills are essential for a teacher to succeed in impacting the lives of his or her students in all areas not only limited to learning English. There are myriads of learners in a class and without proper classroom management strategies, a teacher could affect the zeal students have for learning and especially the English language which most consider useless to them if they do not intend to travel outside China. With the right approach, students can develop the interest for the language and improve beyond expectations.
Are you ready to take a TEFL course?
Apply now & get certified to teach english abroad!
Speak with an ITTT advisor today to put together your personal plan for teaching English abroad!
Send us an email or call us toll-free at 1-800-490-0531 to speak with an ITTT advisor today.
Related Articles:
Listen to this blog post
---
---