Classroom Management as a Part of Perfect TEFL Practice
Classroom management refers to the wide variety of skills and techniques that teachers use to keep students organized, orderly, focused, attentive, on task, and academically productive during a class. Classroom management involves; grouping students, writing on the board, giving individual attention, teacher talking and student talking time, giving instructions, establishing rapport, classroom arrangements and maintaining discipline.
When classroom-management strategies are executed effectively, teachers minimize the behaviors that impede learning for both individual students and groups of students, while maximizing the behaviors that facilitate or enhance learning.
This post was written by our TEFL certification graduate Lydia N. Please note that this blog post might not necessarily represent the beliefs or opinions of ITTT.
There are different ways of enforcing classroom management and these include:
Look at yourself, be mindful of your self-confidence, voice, personal appearance, composure and self-control among others
On the first day of school introduce written rules and procedures and post them.
Have the students practice, learn, and be able to explain classroom procedures
Create a positive environment by posting colorful posters and also their work on the boards.
Set and convey the high expectations of your students.
When planning, schedule time for presentation and study, select the best activities to facilitate learning and delimit content to be studied.
Regulate the learning activities. First, sequence content so that knowledge builds on itself by linking new information to students' existing knowledge.
Learn to use non-verbal behavior to communicate Provide non-verbal feedback for acceptable and unacceptable behavior. Eye contact and/or facial expressions communicate pleasure, concern, interest, mood, etc.
Reinforce appropriate behavior, praise appropriate behavior and name it.
When students recite have them speak loud enough for all in the classroom to hear.
The best reward is the satisfaction of a job well done.
Do not take unacceptable behavior as an affront.
Also Read: Can I teach English in an English speaking country?
Personal Experience
As a teacher myself, classroom management is essential for any teacher for learning to take place because any disruptions might hinder teaching and this disregards the very essence for why students come to school.
First and foremost classroom management renders effective teaching. A disorganized classroom without routine and expectations makes it difficult for any teacher to do his/her job therefore classroom management strategies help create an organized classroom environment that's conducive for teaching. As a teacher I make sure that learners know what is expected of them in different learning situations, either when doing individual or group work, when to talk in quiet voices and take turns to talk, etc.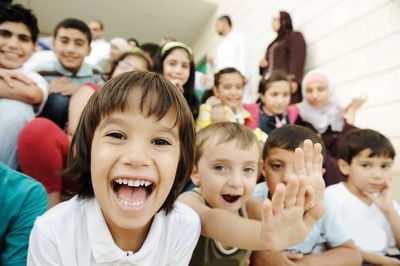 Also Read: How is teaching English in Asia different from teaching English in Latin America?
Benefits
Further, more effective classroom management reduces behavioral problems in the classroom. Usually, at the beginning of the year, I sit down my class and draw up classroom rules and consequences for whoever breaks the rules. So involving them and making them feel part of decision making helps curb down behavioral problems, and since the rules and consequences charts are posted on the walls this makes it a collective responsibility for all class members to uphold the class code and also make the classroom conducive for all to learn.
It also helps with time utilization, as a teacher if you always on time and teaching and learning are done on time, so late coming will not be entertained as it disrupts the classroom and creates disciplinary tendencies. Learners will learn from you as you are their example. When you train them on how to do each part of the school day, you won't spend as much time giving directions, when children know what to do; it becomes a natural part of the routine.
Also Read: Are public or private schools better for teaching English in South Korea?
A teacher with strong classroom management skills creates consistency for his students. The kids know what to expect every day when it comes to routine activities. In my years of teaching, I have realized that the behavior and attitude of the teacher may have a major effect on the discipline in the classroom. For example, if a teacher acts biased when it comes to the reward system and disciplinary measures in the classroom then the students will act out by being disrespectful and disruptive but if you treat them fairy, try to understand their issues and keeping them preoccupied all the time peace will prevail in the classroom. You can also create consistency throughout the school by aligning your management strategies with the school-wide standards. If your school focuses on respect and responsibility, incorporate them into your classroom management techniques. The students will hear those words throughout the school and know that the expectations are the same anywhere in the building.
Do you want to teach English abroad? Take a TEFL course!
All in all, teaching is a rewarding profession and is critical in preparing the next generation of people for meeting the challenges of tomorrow. It can also be a highly stressful discipline especially for new teachers who are easily intimidated by adverse classroom dynamics. The aforementioned classroom practices should be able to help teachers streamline their classroom engagement strategies to yield positive outcomes–both for them and their students.
Apply now & get certified to teach english abroad!
Speak with an ITTT advisor today to put together your personal plan for teaching English abroad.
Send us an email or call us toll-free at 1-800-490-0531 to speak with an ITTT advisor today.
Related Articles:
---
---