Challenges for Myanmar Students in ESL Learning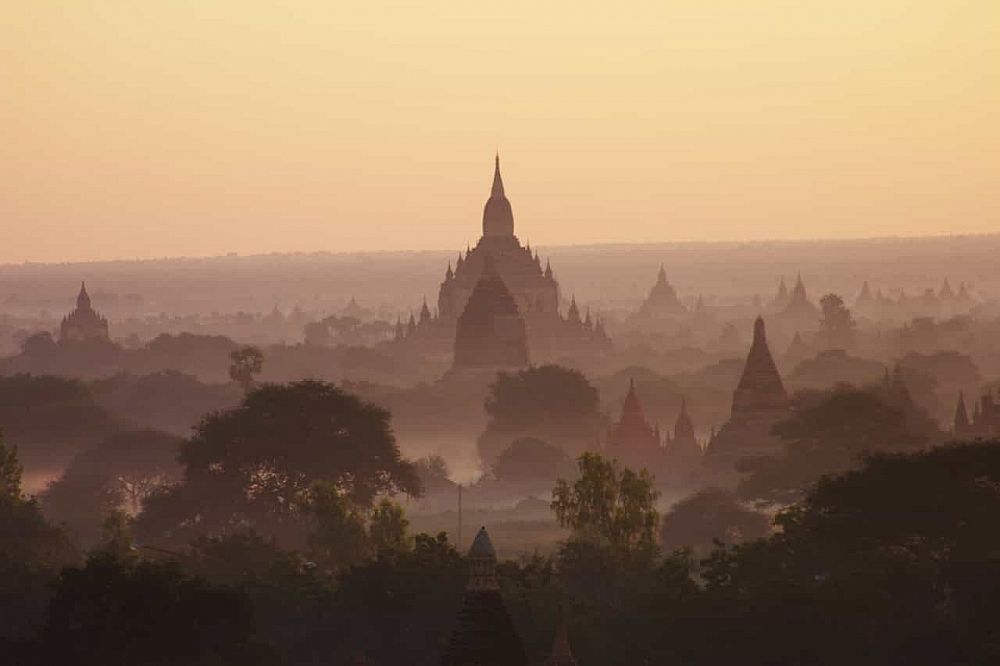 The world is becoming a global village and as English is an official language for many of the countries, it is a need for people to learn English to be able to make communications and networking. While learning English, it is important to get a good teacher using good teaching methods. However, it is not an easy task to teach or learn English in a country in which people mainly use their mother language which is not English. In Myanmar, likewise, there are many obstacles for students to improve their English language skills even though English was taught since their kindergarten.
This post was written by our TEFL certification graduate Naw T. Please note that this blog post might not necessarily represent the beliefs or opinions of ITTT.
Education System
Myanmar formal education system is a teacher-centered education and it becomes an obstacle for the students to learn and improve their English skills. Even though students have been learning English throughout their student life, for most of the students, their English skills do not reach a certain level of satisfaction because of the education system. Until now, many of the classes in the school use the method of teachers explaining the lessons and students listen to it. Then, students read all the lessons word for word by-heart to be able to take the exam. There is no creative thinking and practicing the knowledge that they've gained from school. Thus, it is difficult for students from Myanmar to be able to improve their English language skills through the formal education system. Currently, the government is gradually changing the education system from teacher-centered to student-centered education but it will take time for both teachers and students to get used to it. One option for solving this problem can be having more ESL classes as non-formal education.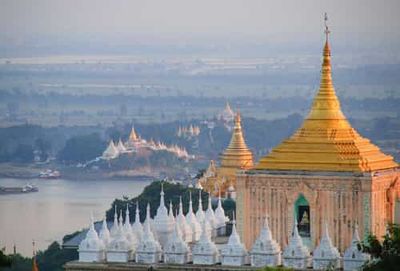 Also Read: Can I teach English as a foreign language in Africa?
The Lack of Resources
Moreover, the lack of resources such as teaching aids and teacher training is also a huge challenge for the teachers to train the students effectively. Many of the classes in state schools still use only test books for their students to teach English. The schools do not provide other teaching aids such as visual learning tools and audio machines. Many of the English teachers used to teach with the teacher-centered approach and it is a need that they are trained to teach with the student-centered approach and to develop the ability to use different teaching aids. Moreover, teachers' training is also in need so that the teachers can be more creative and the lessons are more effective. Non-government organizations in the country are providing free ESL training but they can reach only to few areas. If the teachers are being trained or if the students can join the ESL classes outside of the school, the improvement of their language skills will speed up.
Also Read: How much is a TEFL course and how do I pay for it?
The Lack of Practice
As there is a saying, "Practice makes perfect," another factor which blocks the students for improving their English language is lack of practice. As a Myanmar community, students only use their native language in their daily life. Thus, the students do not have much opportunity to practice English and the language skill that they develop during the class. Because the students do not get to use the knowledge outside of the classroom, it is easy to forget the lessons that they were taught. Teachers and parents must develop a channel for the students to practice their language skills both inside the classroom and outside the class as well.
Do you want to teach English abroad? Take a TEFL course!
All in all, students and teachers from Myanmar still have many obstacles to overcome to improve their English skills and teachers also have to upgrade their teaching skills especially by joining the teachers training, utilizing teaching aids and developing the culture of a student-centered approach. It is not only a duty of students to try hard but also the responsibility of the teachers, parents and the government to provide quality education to the students.
Apply now & get certified to teach english abroad!
Speak with an ITTT advisor today to put together your personal plan for teaching English abroad.
Send us an email or call us toll-free at 1-800-490-0531 to speak with an ITTT advisor today.
Related Articles: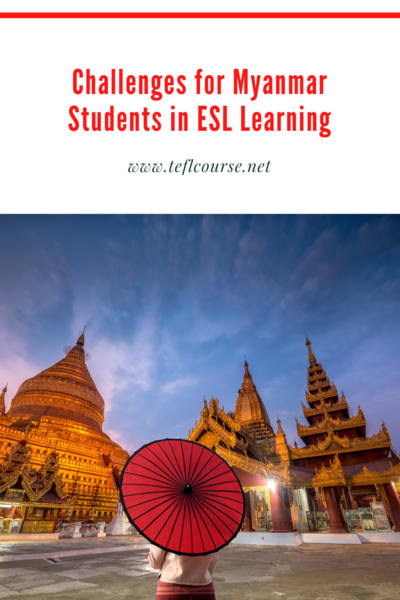 ---
---