Blog
» The Most Popular TEFL Destinations For Teachers
The Most Popular TEFL Destinations For Teachers

This ITTT TEFL article looks at the differences in cultural and behavioral attitudes in different countries in Europe.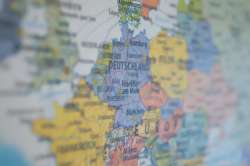 China is the largest EFL market in the world with more vacant positions than teachers to fill them with. If you want to teach English in China as well, it's a great idea to get a thorough understanding of the English speaking and writing errors made by Chinese students prior to coming to China.
Stepping into a ESL classroom as a teacher for the first time can be a scary prospect. In this post, one of our graduates explains how they would use their TEFL course knowledge to teach that first lesson in China.
This blog post was written by a recent TEFL course graduate who shares their experience of teaching ESL students in China.
China is the largest market for teaching English abroad. However, the country is tightening local rules and regulations to crack down on illegal teachers. This post highlights the 3 most important Chinese policies to know for teaching expats in China!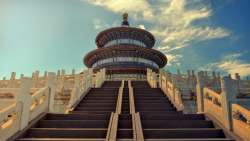 Are you interested in teaching English in China? Here are the top 4 tips how to find a teaching job in China.
Are you interested in teaching English in Japan? Here are five reasons why teaching in rural Japan is worth considering.
Are you interested in living abroad in Japan? Here are 5 weekend trips you have to take while teaching abroad in Tokyo!
Argentina continues to be a popular destination due to a large number of teaching vacancies, competitive salaries, and its safe and welcoming environment, especially in its capital city. Here's why Buenos Aires is the ideal place to teach English abroad.
You will get to enjoy many new experiences while teaching English abroad and one of those is the chance to treat your taste buds by indulging in the local cuisine. Here we look at 8 countries that have a strong demand for TEFL qualified teachers and a strong tradition of producing excellent food.