Alumni Experience of Teaching Young Students Online
Teaching English online has been a great experience for me. For the past two years, I have been able to provide English lessons to Chinese students between the ages of 4 and 14 through a platform called VIPKID. It is a platform that allows Chinese parents to partner their Children with North American English teachers via the Internet. The platform provides all of the lesson materials that are easy to follow after training and participating in workshops with more knowledgeable teachers. It is an impressive platform that has positively impacted my teaching experience.
This post was written by our TEFL certification graduate Sarah Z. Please note that this blog post might not necessarily represent the beliefs or opinions of ITTT.
Pros and Cons for Teachers
Teaching young learners online can bring many benefits and challenges. Some of the challenges that I have found are lack of interest, lack of confidence or even being scared, or lack of understanding. When a young learner is not interested in a lesson it can be hard to draw them back in as I have had students cover their camera or even walk away. The platform I work with has an option to push a button for behavior issues and a parent can be called. This can be helpful but usually will still cause an interruption in the class. When I have a student who is lacking confidence it is very important to give lots of rewards and praise to help build their confidence.
I have had a few students who have never experienced and online classroom or even met a person outside of their own culture and have been scared. In times like this, I find it important to use props or sing a song. An online classroom presents the challenge of not only confusion with a new language but also technical misunderstanding. Sometimes students and parents do not understand how to use the interactive slides or have technical issues that can cause issues in the class. When it is an issue of not understanding how to use the technology, I try to use tools around me to demonstrate and show how to participate. With any technical issues, I am thankful for an amazing team called the "firefighters" to help by calling parents or giving instructions.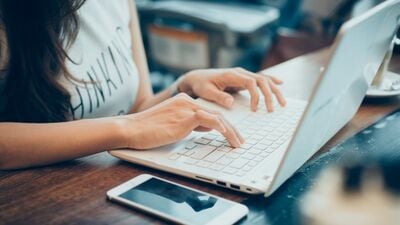 Also Read: The Two Best Things That I Learned From My ITTT TEFL Course
How to Solve Problems?
There are many things that you can do both inside and outside of the classroom the help overcome challenges. Props are essential in an online classroom. If I could only have three things with me in my classroom I would have to have my whiteboard, my ABC flashcards, and one of my animal puppets. The puppets are great to use with beginner students to help demonstrate conversation skills or to help them feel more comfortable in the classroom. My whiteboard is something that I use at all levels with all ages of children. It works great to give prompts, can be used for games such as hangman, or fill in the gap exercises. TPR (Total Physical Response) is something that must be used in the classroom with students to help demonstrate new concepts and give reminders.
It is essential that teachers practice this outside of the classroom and I have found it to be helpful to practice with other peers or English speakers to gain feedback and ideas. Another tool that I find invaluable is after class feedback to both the parents and the student. This is a great way to praise the student and to give homework on areas to practice. In this feedback I find it to be very helpful to be as specific and personal as possible. All of my classes are also recorded and easily accessed to be able to watch at a later time. I challenge myself to take time to watch these reordering to strengthen my teaching skills. This is a great way to build rapport with parents. These are a few ways to make your "classroom" as interesting and educational as possible.
Also Read: The Differences Between British English and American English, and How to Teach It
My Thoughts on Online Education
Teaching online has been a great adventure for me. Not only has it been great for my teaching skills and helps to fulfill my desire to teach, but also it has allowed me to learn about a culture that I did not know much about or have many interactions with. I am constantly amazed by how quickly my young learners can absorb a new language. I find the parent's feedback to be very rewarding and beneficial. They can give guided suggestions to help you with their child and will let you know what they like or dislike about a lesson. My experience with teaching young learners online has been life-changing. It has prompted me to change my current corporate career path and pursue teaching in a more fulltime role.
Do you want to teach English abroad? Take a TEFL course!
For new teachers I think an online platform like VIPKID is a great place to start because of its guided teaching methods, it is from the comfort of your own home, and it allows you to be connected directly with a community of teachers to learn from. Because of some of these reasons I am glad that I started my teaching career online.
Apply now & get certified to teach english abroad!
Speak with an ITTT advisor today to put together your personal plan for teaching English abroad.
Send us an email or call us toll-free at 1-800-490-0531 to speak with an ITTT advisor today.
Related Articles:
---
---