Several Points Which Can Surprise You about Teaching EFL in a Kindergarten
I am an EFL teacher in a kindergarten in Japan. I have two years of experience teaching English in kindergarten. It is only a 30 minutes session every day. In my first week, I made a lesson plan for them that is good for one month. I was surprised that they didn't get the lesson, memorized it or even pronounce it properly. Then the lesson plan I had to prepare last for about 3 to 4 months. I find it hard teaching English as a foreign language to my students even though I am only teaching them the basic vocabularies and some nursery rhymes. But their curiosity in the English language and their eagerness to talk with a foreigner in school helps me to find my style in teaching them the language. Before that, I don't have any experience or training to back me up in teaching English, especially to an EFL.
This post was written by our TEFL certification graduate Mary A. Please note that this blog post might not necessarily represent the beliefs or opinions of ITTT.
Boost
Their growth was slow at first but after several months, they got to say the word correctly, memorize basic English vocabularies, and some nursery rhymes. I developed my passion for teaching that leads me to search for more ideas in teaching English to Japanese students. I attended workshops and seminars to developed my skills. And that is where I learned that physical response also knows as TPR is necessary for their learning. You also have to make your Lesson very much interesting for you not to bore them because children have a short span in focusing. Having games in the lesson helps them motivated for the rest of the class.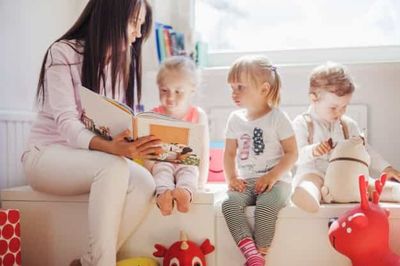 Also Read: How much can I earn teaching English in Japan?
Change of a Teaching Approach
I think I am ready for a more challenging teaching style. I decided to apply to an International Kindergarten where its a whole day English class. At first, I find it hard, because it's a group of students of different ages, and it's their first time to attend Kindergarten, it was chaos. But, to my surprise, because it is their first time to attend school, they don't have any exposure to their native tongue and it is easy to teach and integrate them in the English Language. We are not only teaching them vocabulary and songs, but also some basic conversation, following the direction in English, encouraging them to speak or answer in English.
Also Read: What Does Classroom Management Depend On?
International Setting
Teaching in an International School is a bit difficult. I'd lost confidence because I thought I am already good enough in teaching, and I was wrong. I decided to enroll in the ITTT program to get some teaching ideas, new insights and it helps build back my confidence. Learning ESA and putting it in my daily lesson plan helps a lot. I didn't know that engaging or motivating students first makes a big difference in teaching and for their learning. Getting the student's attention to engage them in the lesson builds their enthusiasm to be more participative. The study stage is where you teach them the lesson and try to evaluate their learning in Activate stage.
Do you want to teach English abroad? Take a TEFL course!
Understanding how a non-native speaker of English learns helps the teacher or anyone to evaluate on how to teach them. Knowing that it is not their native tongue and the only exposure they have is in School. It is challenging but also satisfying especially when you see their improvement. Making sure that each of your lessons interesting and engaging, to have lots of TPR moves because they are children that depend on gesture, helps your lesson a success to young children. Because they are young, just by hearing English from adults helps them to input a lot of new words in their minds, and later on, you will realize that they are already speaking English because they learned naturally.
Apply now & get certified to teach english abroad!
Speak with an ITTT advisor today to put together your personal plan for teaching English abroad.
Send us an email or call us toll-free at 1-800-490-0531 to speak with an ITTT advisor today.
Related Articles: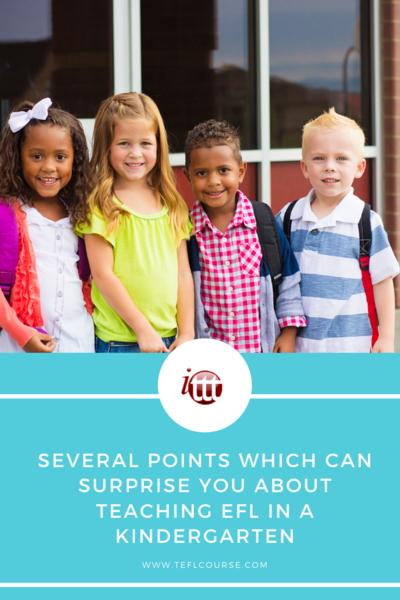 ---
---